Health
wellness activities are lined up f
or
the employees of Quest Clark and Mimosa Golf this September.
CLARK FREEPORT ZONE – 
As 
Health 
Month
 rolls 
in
,
Qu est Hotel Clark's
Human Resources department launched a series of health wellness programs for its employees.
The team introduced the programs for September with a 
saying by Buddha: 
"To keep the body in good health is a duty;
 otherwise, we shall not be able to keep our mind strong and clear."
The month's theme began on September 1 in Q Café, where streamers of violet and green hung from the ceiling
. Print outs of 
vegetables
were
 also put up, reminding dining employees it is essential to incorporate healthy eating in their lifestyle.
September 5: Breastfeeding Awareness
The HR department led the 
launching 
of
 the 
lactation  
room,
 with
Father 
Melchor 
Tor ayno
conduct
ing
the 
blessing
. 
 The
establishment 
of 
this 
area  
is 
in 
co
mpliance
with 
R.
A.
1
0
 0
2
8
,
o
r
t
h
e 
E
x
p
a
n
de
d
B
r
e
a
s
t
f
e
e
d
i
n
g
P
r
o
m
o
t
i
o
n
A
c
t
o
f
2
0
0
9
.
"It is important for Quest moms to continue to provide breastmilk for their babies even while they're at work, which maintains and nurtures the bond between mother and child," 
says HR Manager
 Ana 
Laguerta
.
HR Assistant Manager Mark 
Sarical
also held a 
short interactive
game 
and mini competition
 at Q C
afe
with the 
employees
 about 
breastfeed ing 
facts
.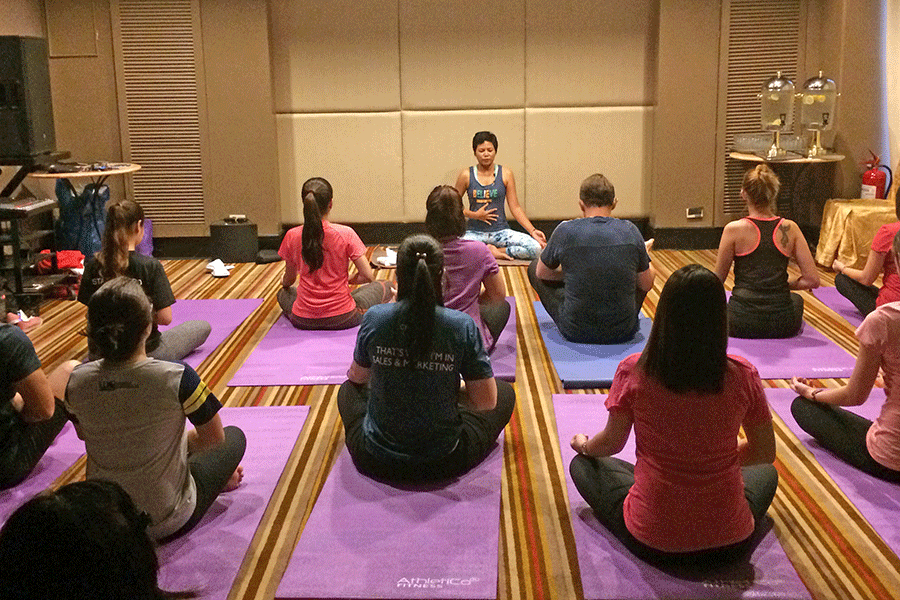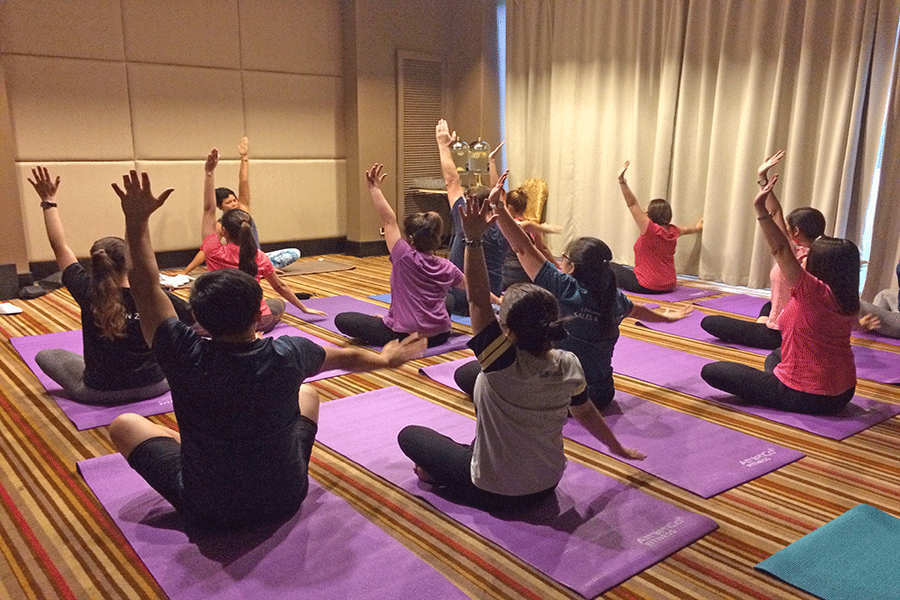 September 6: Yoga Session
The 
first yoga session was held at Armstrong 1
, led 
by guest instructor
 Emelia Dewi. M
any of the employees, including 
General 
Manager
Patr ick
 Beck, attended the 
one-
hour 
session
of m
easured breathing, stretching, meditation
 and 
popping
 joints.
Yoga sessions 
will be held every Friday of September, from 5 PM – 6 PM.
September 8: Flu Vaccine Seminar
The HR department arranged
 a flu vaccine orientation for employees on
September 8, facilitated by 
Hannie
 David from Abbott Laboratories.
Attendance of this seminar is encouraged for employees who have plans to avail the vaccine on September 
30
at The Hilltop.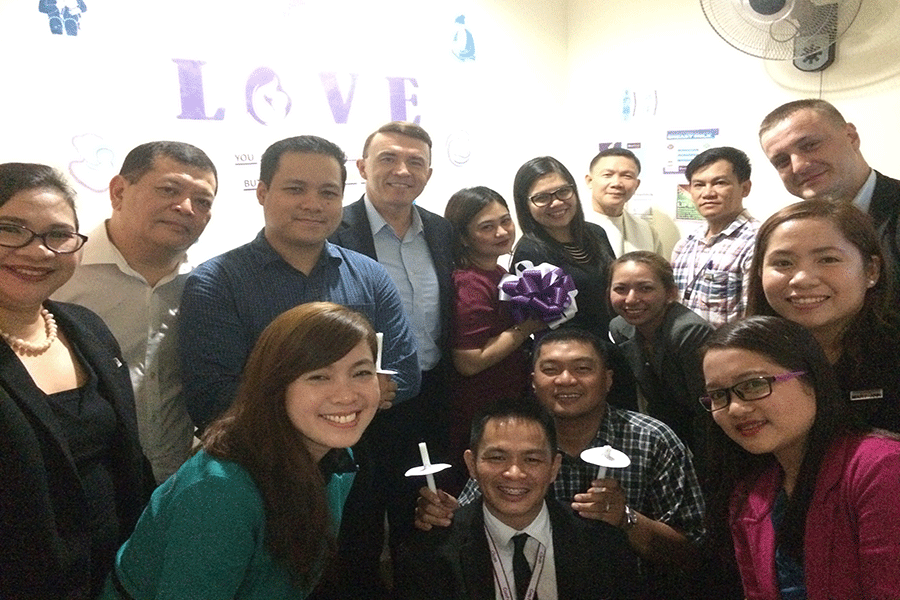 Other seminars
 are also lined up for the 
coming
weeks: Tuberculosis and HIV awareness on September 12, Drug Free Workplace awareness on September 19, and UTI and Hypertension awareness on September 26. All orientations will be facilitated by guest experts.
Quest Clark and Mimosa Golf will also be introducing its Health and Safety Committee for HIV, Anti-Sexual Ha
rassment and Drug-free Workplace on September 25. Selected employees will have their oath taking and
 be awarded certificates.
T
he staff can celebrate 
Family 
Health
Day 
wi th their 
loved ones
 at The Hilltop 
on September 
30
, 
from 1PM to 6PM
.
E
ntertainment
, fun games
 and bonding activities will be expected
.
Filinvest Mimosa+ Leisure City
The Mimosa Leisure Estate is home to Quest Hotel and Conference Center, Clark, a 303-room hotel with eight spacious function rooms for MICE and life's most meaningful events. It is also home to the Mimosa Golf Course, with two, par-72, 18-hole courses that tests both enthusiasts and veterans alike.
About Chroma Hospitality, Inc.
Chroma Hospitality, Inc. owned by Filinvest Hospitality Corporation is the management company behind Crimson Hotel Filinvest, Manila, Crimson Resort and Spa 
Mactan
 in Cebu, Quest Hotel and Conference Center in Cebu City and Quest Hotel and Conference Center in Clark, Pampanga and the highly anticipated Crimson Resort and Spa Boracay set to open in 2017. Chroma Hospitality is a young, forward-thinking company crafting bold, innovative hospitality brands and currently manages 1,365 rooms.