CLARK FREEPORT ZONE – The management team and employees of Quest Hotel and Mimosa Golf have gathered on August 8 to celebrate the first year of the world-class resort.
General Manager Patrick Beck said the "celebration was an ideal venue and time for employees to look back at the success of the first year, while at the same time, continue to forge and strengthen relationships with their fellow employees."
Week-long Celebration
A mass was held before the week-long celebration of the anniversary. The management also unveiled the official logo of the event, as well as the tagline "A Year in Brilliance", which pays homage to the mission of Quest Hotel, which is to "bring brilliance in all things we do."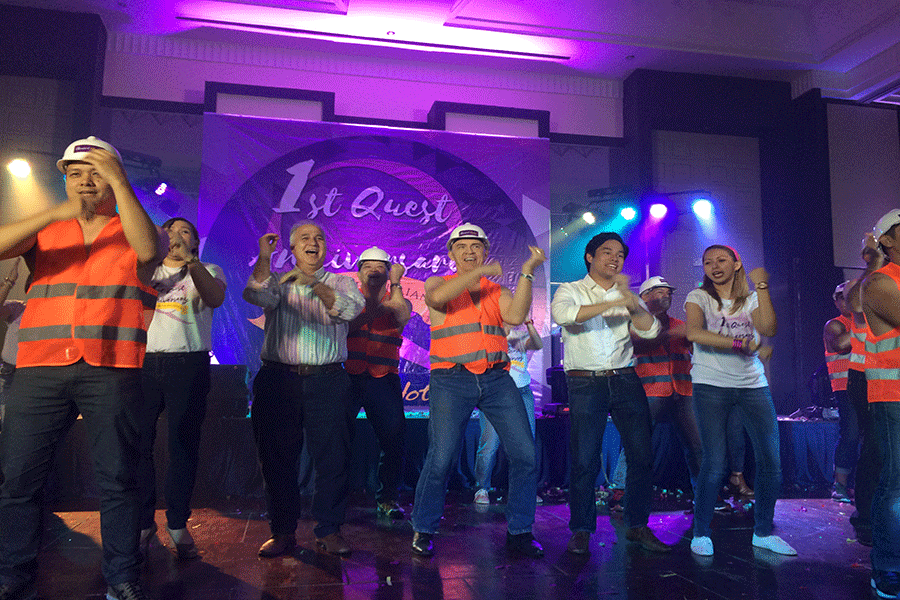 The mass was shortly followed by the opening of the Q Café, the employees' cafeteria, where they were treated to a sumptuous meal and other treats.
A basketball tournament was also held, where the collaborative force of the Front Office and Food & Beverage department emerged victorious, with the most valuable player, Miguel Bituin from Concierge, dominating the games.
Keeping the spirit of competition healthy, a bowling competition at SM Clark's bowling alley was also held, which was won by General Manager Patrick Beck's team in a neck-to-neck fight to the last game with Finance Manager's Jet Salustiano's team.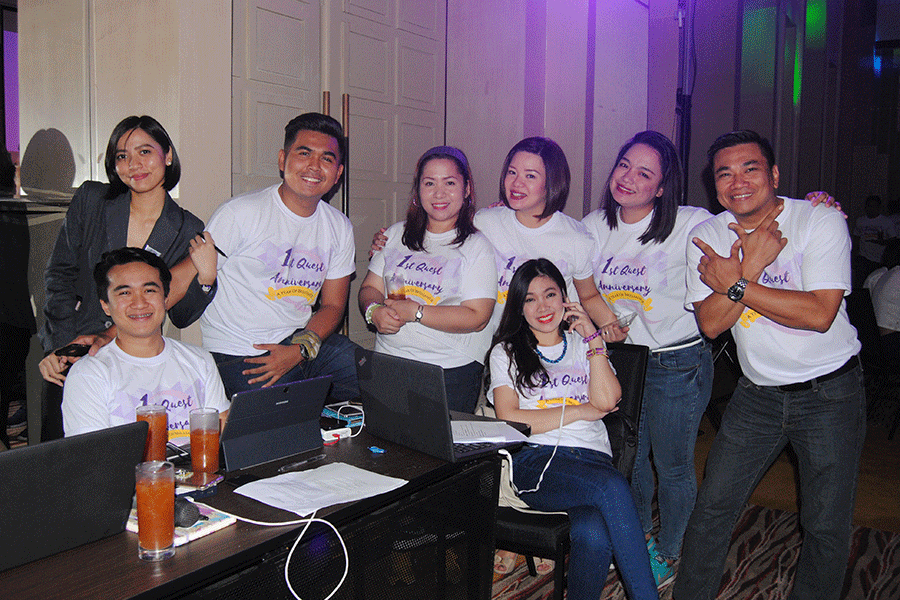 During the week-long celebration, employees also held a mini-bazaar, where they converted the parking lot into a small market, complete with a fish-ball stand. Here, the employees were also able to redeem their prizes of the Human Resources Department's Q Rewards program, which rewards employees in various aspects including their consistent punctuality, participation in hotel activities, and commendations from guests among others. A film viewing activity also allowed employees to relax during their free time, where the employees' training room was converted into a mini-theatre.
Employees were also able to showcase their talents with Quest Got Talent. Dozens of hopefuls joined the competition, but Jay Urbano of the Housekeeping Department got creative with his presentation, being hailed as the most talented by manipulating two mannequins with his whole body in a traditional Filipino dance.
Culminating Night
During Tuesday's culminating night, employees were treated to a fabulous dinner spread prepared by the hotel's chefs, which was followed by games and performances from the Quest Got Talent finalists.
Loud cheers and hollers filled the Magellan ballroom as employees were then further entertained by a surprised performance by the management team, even being joined by Chroma Hospitality Country Manager James Montenegro and Filinvest Hospitality Corporation Vice President Francis Gotianun.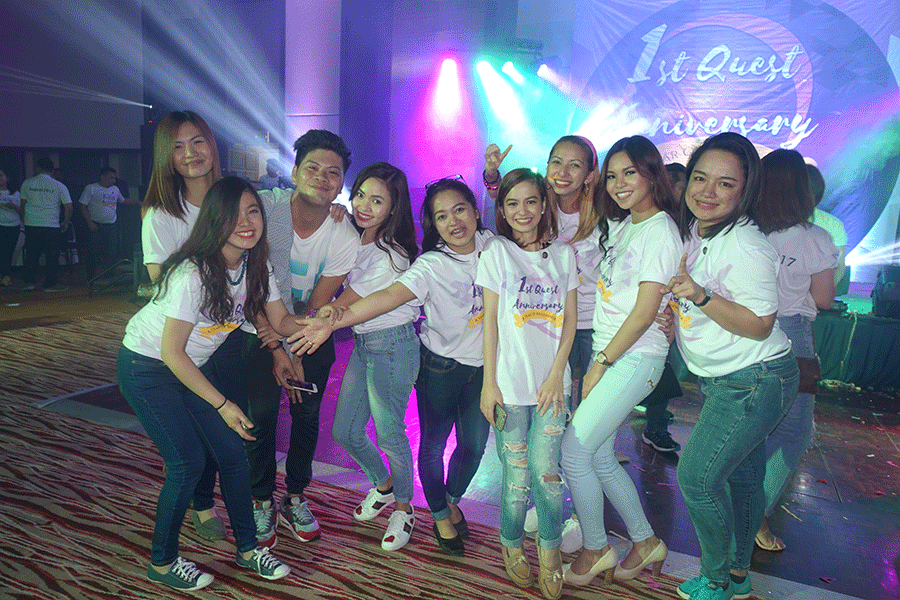 The events were organized by the anniversary committee led by Ms. Cecil Malig, in collaboration with the entire Human Resources Department headed by HR Manager Ana Jereliza Laguerta. The HR department regularly takes charge in the promotion of in-house activities, promoting a healthy and fun working environment for Quest's employees.
Filinvest Mimosa+ Leisure City
The Mimosa Leisure Estate is home to Quest Hotel and Conference Center, Clark, a 303-room hotel with eight spacious function rooms for MICE and life's most meaningful events. It is also home to the Mimosa Golf Course, with two, par-72, 18-hole courses that tests both enthusiasts and veterans alike.
For bookings and inquiries, visit www. questhotelsandresorts.com/ clark and mimosagolf.com or call +63 (45) 599 8000.
About Chroma Hospitality, Inc.
Chroma Hospitality, Inc. owned by Filinvest Hospitality Corporation is the management company behind Crimson Hotel Filinvest, Manila, Crimson Resort and Spa Mactan in Cebu, Quest Hotel and Conference Center in Cebu City and Quest Hotel and Conference Center in Clark, Pampanga and the highly anticipated Crimson Resort and Spa Boracay set to open in 2017. Chroma Hospitality is a young, forward-thinking company crafting bold, innovative hospitality brands and currently manages 1,365 rooms.
For more information, please visit chromahospitality.com.