It's time to make room for Clark as Quest Plus offers the best discounts at the annual initiative of the Hotel Sales and Management Association (HSMA), the September Online Sale (SOS). SOS is an event where travellers can avail of exclusive deals and the opportunity to explore the best that the Philippines has to offer.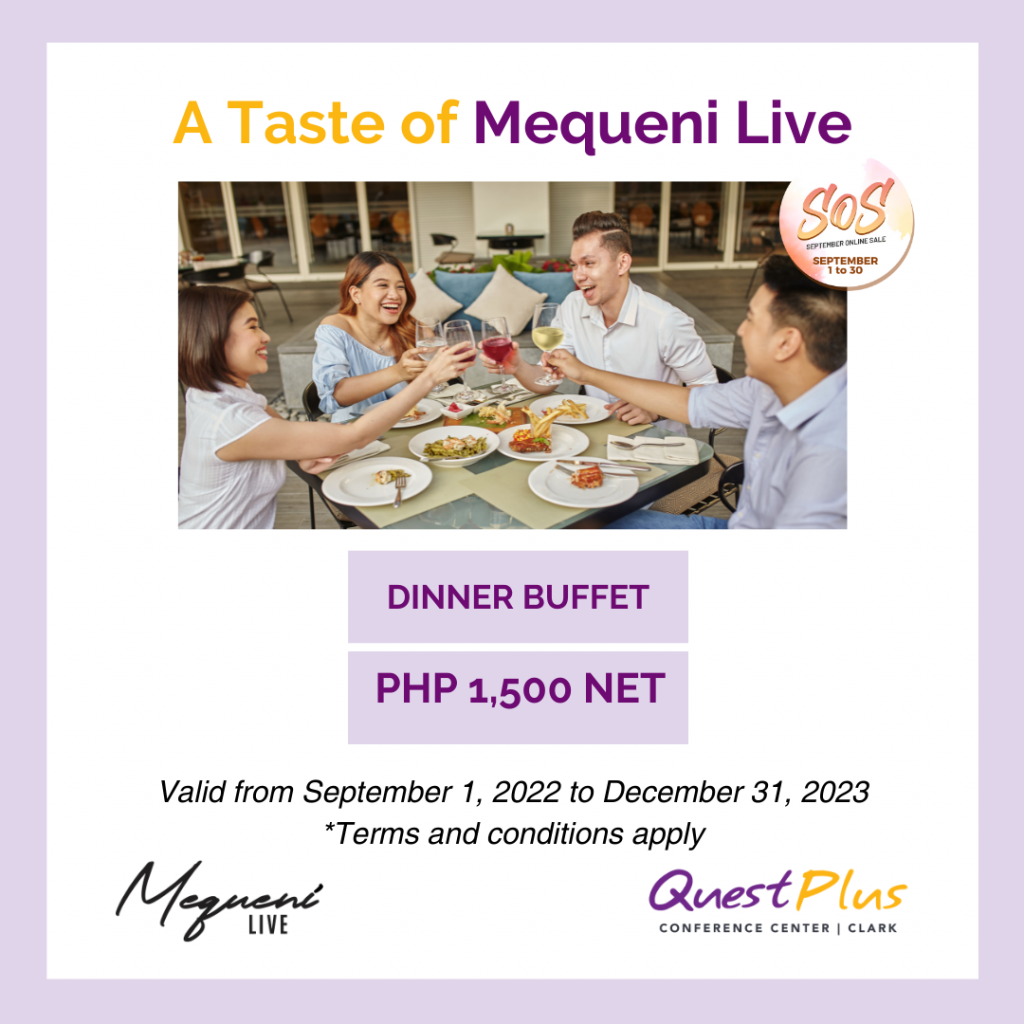 This year, Quest Plus Clark made it easier and more affordable for travellers to experience Clark, Pampanga– where culture, heritage, adventure and delicious flavours meet. From room packages with rates starting at PHP 3,950 net per night to a taste of iconic Kapampangan dishes at Mequeni Live for only PHP 1,500 net for a dinner buffet, all these and more await your stay in your home north of Metro Manila.
For a private and luxurious escape, book the Quest Villas with rates starting at PHP 15,000 net per night. With its own private pool and spacious living space, the Quest Villas offer an elevated experience that your families and friends will surely enjoy.
Vouchers are available at www.hsma.org.ph/sos/ until September 30, 2022 and are valid until December 31, 2023. For inquiries, email [email protected] or call (045) 599 8000.Get the latest news and promotions of the hotel, visit www.questhotelsandresorts.com/clark or like and follow Quest Plus Clark on Facebook and Instagram.