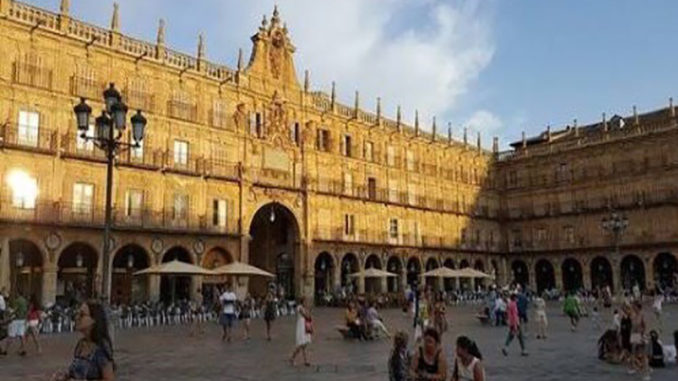 BALANGA CITY, Bataan – The energetic and hardworking lawmakers of Bataan, Congresswoman Geraldine B. Roman (Bataan 1st District) and Congressman Jose Enrique S. Garcia (Bataan 2nd District) are on their way to Spain for an official visit.
This was disclosed during a conversation with Rep. Roman and this reporter after the 2nd Induction Ceremony of Balanga City Lions Club last Wednesday at the La Vista Resort here.
"Cong. Joet and I will be in Salamanca, Spain to arrange the Sisterhood Pact with Balanga City," Roman said.
The establishment of the of a sisterhood relationship will open wider opportunity for both parties in the field of human relations, tourism, trade and culture.
A bonding tie of sisterhood between the City of Balanga and Salamanca City will promote goodwill and mutual friendship, foster closer relationship among their people and closer social and cultural exchanges and economic ties between the two local governments.
The City of Balanga is a fourth class component city and capital of the province of Bataan in the Central Luzon. According to the 2015 census, it has a population of 96,061 people and primarily a residential-agricultural city, with a rapidly growing commercial sector. It has a total land area of 11,163 hectares (8.13% of Bataan).
On the other hand, Salamanca is a city in northwestern Spain that is the capital of the Province of Salamanca in the community of Castile and León. The city lies on several hills by the Tormes River. Its Old City was declared a UNESCO World Heritage Site in 1988.
With a metropolitan population of 228,881 in 2012 according to the National Institute of Statistics (INE). This city is the second most populated urban area in Castile and León, after Valladolid (414,000), and ahead of León (187,000) and Burgos (176,000). It is also considered as one of the most important university cities in Spain and supplies 16% of Spain's market for the teaching of the Spanish language. Salamanca attracts thousands of international students.
The Plaza Mayor de Ciudad de Balanga is said to be patterned after The Plaza Mayor of Salamanca, Spain. It is a large plaza located in the center of Salamanca, used as a public square. It was built in the traditional Spanish baroque style and is a popular gathering area.