The city hall of San Fernando on Friday was transformed into a Halloween destination with more than 20 offices creatively decorated in line with this year's Cultural Enhancement Program or Halo-Halloween Year 5.
City Human Resource Development Officer Rachelle Yusi said that instead of horror ideas, the participating offices were assigned to depict the popular Pinoy Fantaseryes namely Panday, Marina and Darna.
Some city hall employees also dressed up themselves portraying the characters of the TV series which were assigned to their respective offices.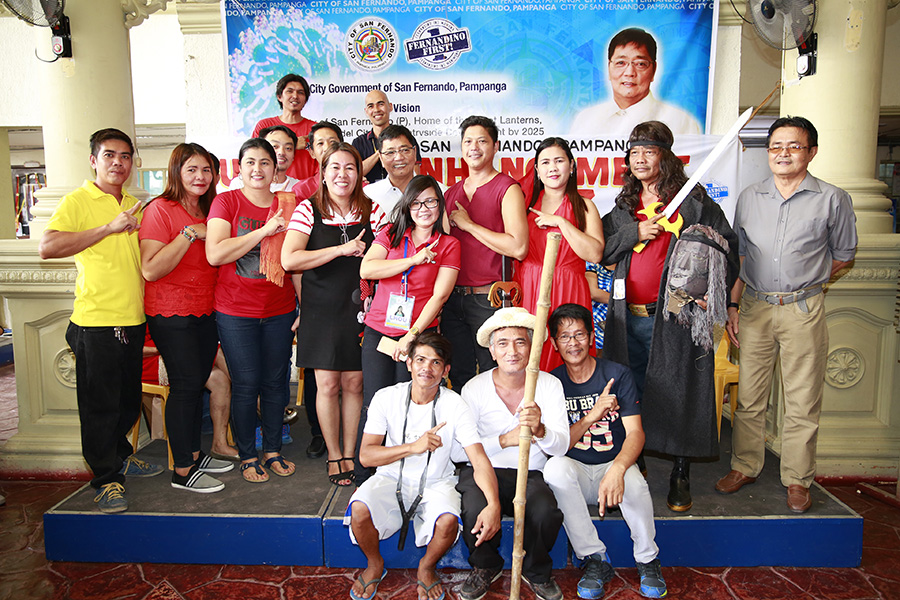 "Every year, we are conducting the inter-office decorating contest and individual costume contest to unleash the creativity of our employees as well as promote camaraderie in the workplace, " Yusi added.
A total of 272 children of bonafide city government employees also joined the individual costume contest for the children category. They were also given time to roam around the city hall for the traditional distribution of candies spearheaded by the participating offices.
In his speech, Mayor Edwin "EdSa" Santiago said that besides strengthening work relationships, the activity also promotes Filipino family culture and traditions.
"It is very important that we let our employees bond with their families, especially their children. After all, the City Government of San Fernando is driven to provide better services that will cater the needs of the youth," Mayor Edsa added.
Meanwhile, winners for the Inter-office decorating contest- Panday category were CGSO-BPLMS (1st place), CTO (2nd place) and CPDCO (3rd place). For Darna category, the winners were CACCO (1st place), CSWDO (2nd place) and LBOD (3rd place). While CHRDO (1st place), MITD (2nd place) and CCRO (3rd place) won in the Marina category. For the
Individual Costume Contest Adult Category, the winners were Rosarufina Tiongson, Charlene Joy Ramos, Jennifer Pangan, Marivic Magsakay and Flordeliza Dizon.
The awarding for the children category was divided into three sub-categories: Most Creative, Most Unique and Cutest.
Dyrem Lee Bumanlag (1st place), Audrey Wong (2nd place) and Reign Mae Joy Roman (3rd place) were awarded as Most Creative. Most Unique costume were Dionella Mahah (1st place), Queenie Roman (2nd place) and Anneliese Yusi (3rd place). Lastly, the Cutest awards were given to Jennica Yumul (1st place), Princess Cunanan (2nd place) and Steven
Juancho Dizon (3rd place).