The Philippine Senate has conferred to the Laus family a resolution honoring the late Liberato 'Levy' Policarpio Laus for his immeasurable contribution to entrepreneurship in Central Luzon and countryside development in the country.
Given on Wednesday at the Senate of the Philippines, the senators thru Resolution No. 147 recognized Laus as a model businessman in the Philippine Business Sector.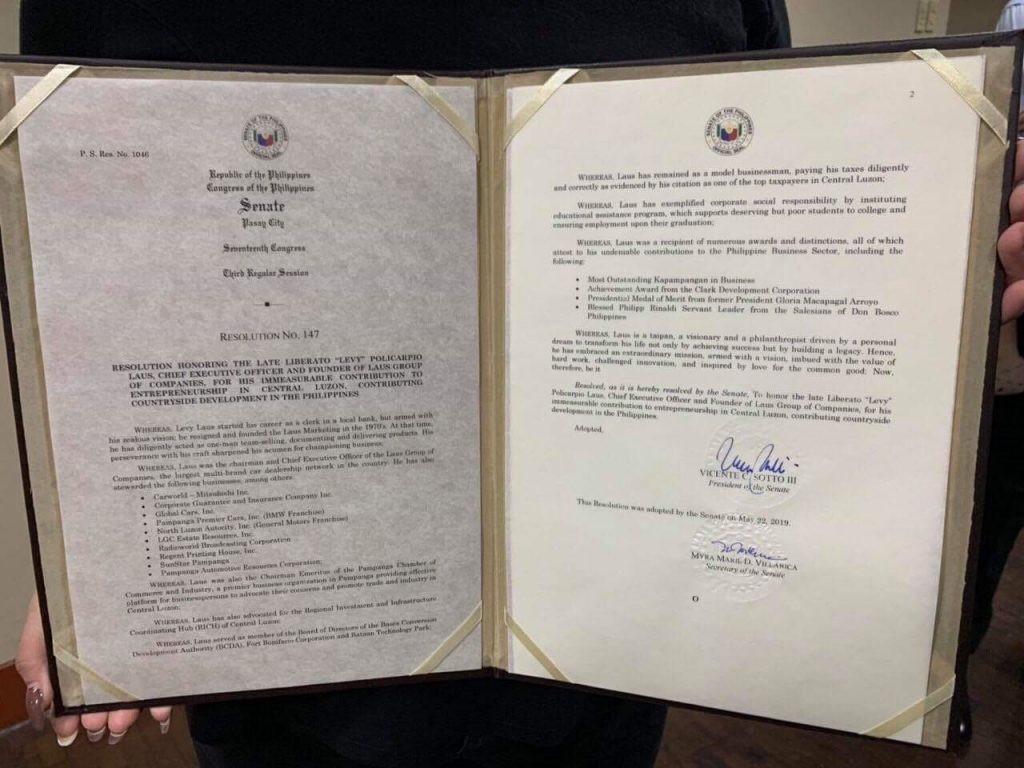 Back in 1970s, Laus put up the Laus Marketing, a one man team selling, documenting and delivering products. His diligence sharpened his acumen for championing in businesses.
Laus became the pillar of Laus Group of Companies, now the largest multi-brand car dealership network in the Philippines.
He also stewarded the Carworld Mitsubishi, Inc., Corporate Guarantee and Insurance Company, Inc., Global Cars Inc., Pampanga Premier Cars Inc., North Luzon Autocity, LGC Estate Resources, Radioworld Broadcasting Corporation, Regent Printing House, Sun Star Pampanga and Pampanga Automotive Resources Corporation.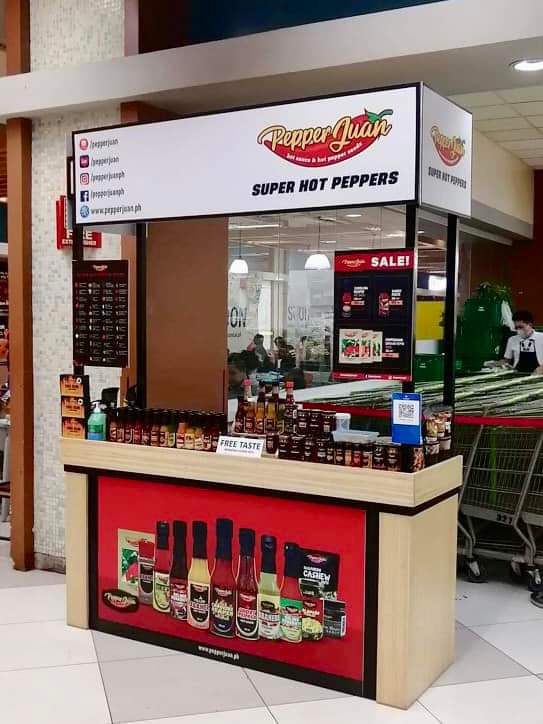 A visionary leader who has embraced an extraordinary mission, a challenger of innovation, a passionate motivator, and a loving father.
Your legacy lives on, LPL.