46
"The first step toward greatness is to be honest', a mall guard of was recently given due commendation for exemplifying honesty and good deeds by returning cash and other valuables to the owner.
SG Dante Pelingon of RJC Security Agency, detailed as mall roving personnel at Mall West wing area, noticed unattended black Prada clutch bag at Kartsville tenant's counter area while conducting roving inspection.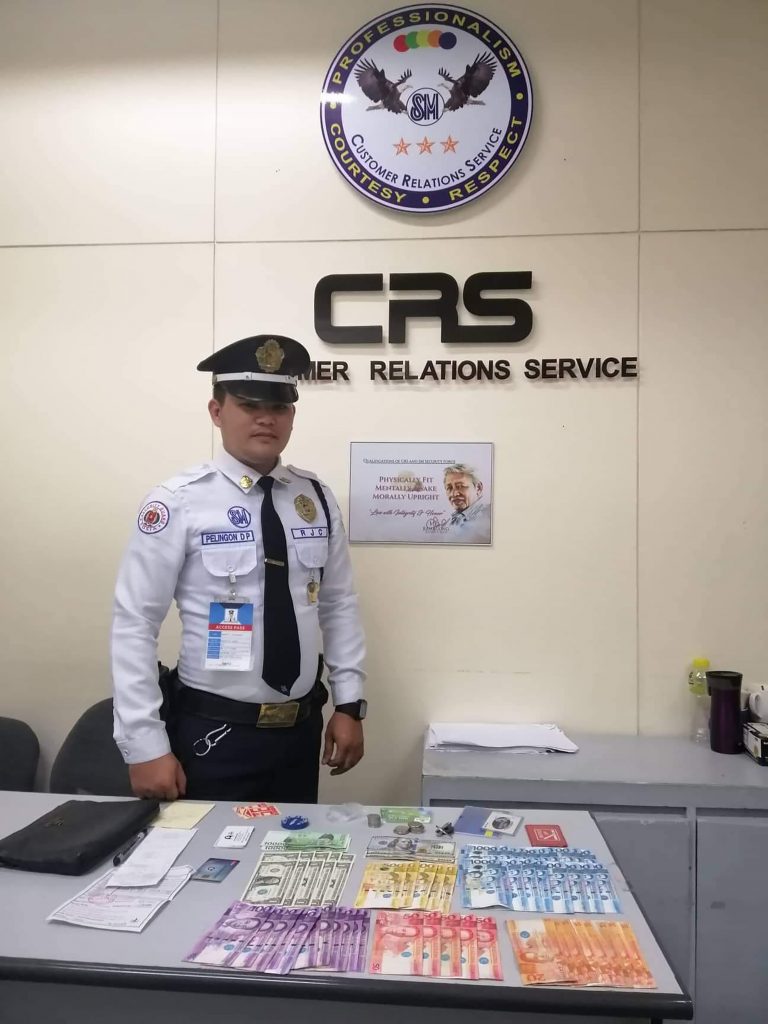 The said bag contained Driver's license, documents with cash and BDO passbook, amounting to P108, 844.66. The latter immediately took the item and surrendered the same to CRS office for safekeeping.
An honorable act such as this shows the commitment of SM City Clark's mall guards to the company's corporate value of honesty and integrity. It speaks volume of the attributes of a good member of the SM Management.