SM Prime through its charitable arm, the SM Foundation, in partnership with Bata Children's Program, on Friday turned over a two-storey, four-classroom building for the benefit of Telabastagan Integrated School (TIS) in the City of San Fernando, Pampanga.
The ceremonial event was attended by executives of the institutions, as well representatives from the Department of Education (DepEd), TIS faculty, and local government officials.
SM Foundation School Building Program Head Juris Umali-Soliman noted that the donation was part of their corporate social responsibility (CSR) and is a testament to their commitment to improve children's access to quality education.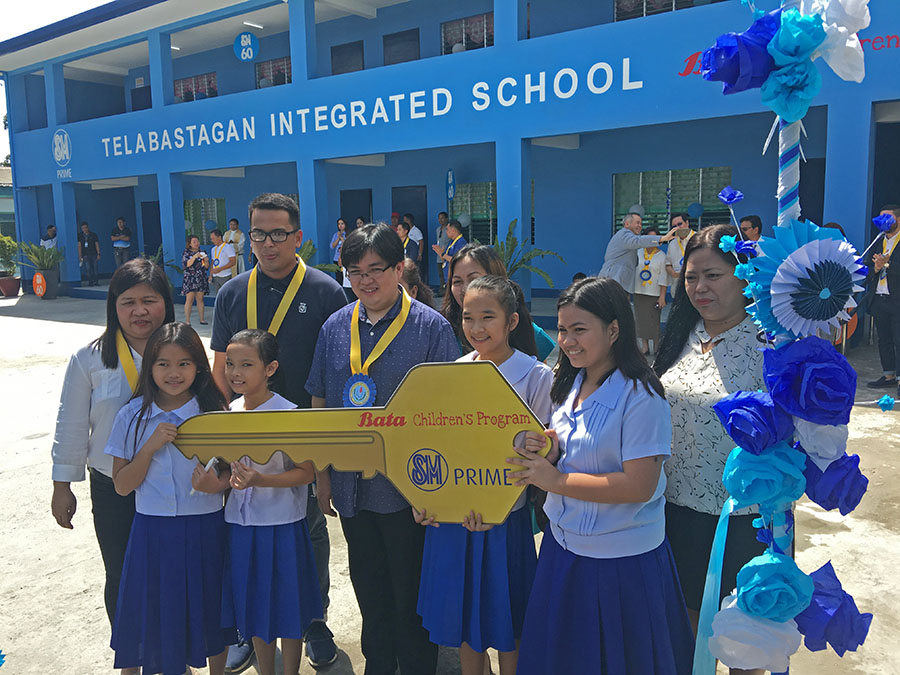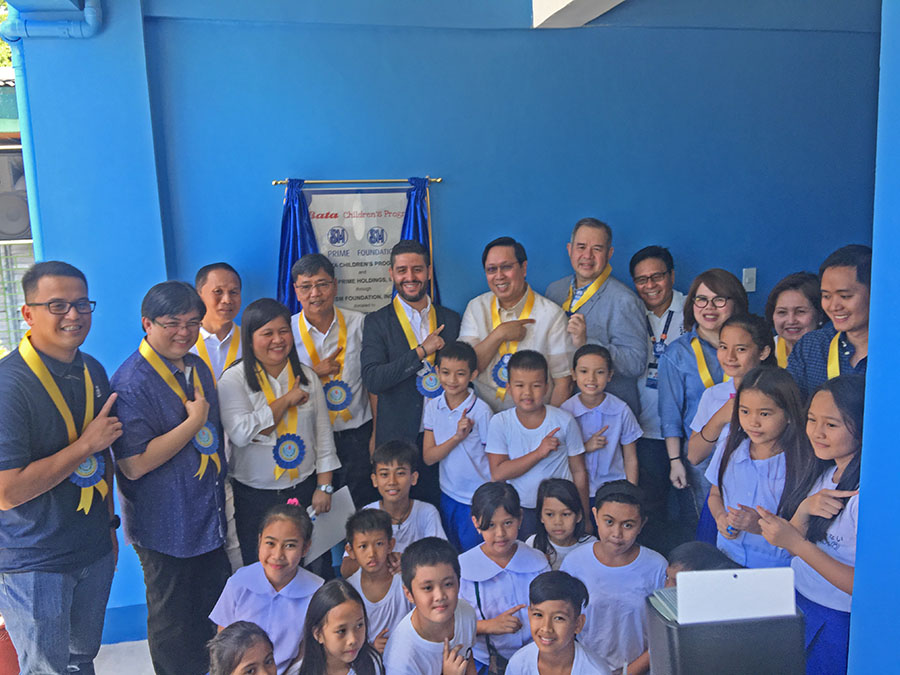 "One of the priorities of SM Foundation is to actually uplift the education of young learners in the communities our SM malls serve. We want to help improve every child's academic performance and productivity in school, and one of our ways include funding the construction of conducive school buildings in public elementary and high schools nationwide," she shared.
She highlighted that the new infrastructure is the 91st school building donated by the foundation, across the country and 6th in Pampanga.
SM Foundation Senior Assistant Vice President Carmen Linda Atayde, who also serves as the foundation's executive director in education, relayed that the donation is fully furnished and can be readily occupied by a total of 200 students.
"Aside from the building itself, we have also provided armchairs, sets of teachers table, wall fans, blackboards, wall clocks, and toilets as part of our donation. The building is also PWD-friendly, with 20 left-handed armchairs and even a PWD ramp. We always have in mind our differently-abled youth and we want to make sure that they are provided with the same kind of support like everyone else," she said.
"In addition, to ensure our students' safety at all times, the building is also equipped with emergency-ready facilities like staircase on both sides of the building, fire alarm bell, and emergency light," she added.
Bata Philippines Country Manager Rabi Hasnabi, then remarked that their company is humbled to share their resources to help advance education in the country.
Bata is a renowned European shoe brand founded in 1894 in Zlin, Moravia (now Czech Republic). To date, it is present in over 70 country's and operates more than 5,000 international retail stores.
"Not known to many, SM and Bata has formed a family-like partnership through the years, ever since we came to the Philippines three decades ago. This is our first school building project in collaboration with SM Foundation and we look forward to many more meaningful endeavors together," he said.
"Our Bata Children's Program, launched in 2011, is active in many countries across Southeast Asia and as far as Africa and Latin America. In the Philippines, we aspire to go the extra mile to give children every opportunity they deserve and to make sure they can have a brighter future," he continued.
TIS Principal Nancy Gamboa, for her part, expressed her gratitude to the two foundations.
"We would like to thank SM Foundation and Bata Children's Program for their efforts to reach out to our students and the school. We are privileged to have been chosen as the beneficiary for their donation which is a really big help for our 942 students enrolled this year," she quipped.
City of San Fernando Mayor Edwin Edsa Santiago, who is also present during the turnover, lauded SM for its initiatives for the locals.
"This is definitely a valuable contribution to our Fernandinos. We are very happy that our investor, SM— is one with our vision of prioritizing education, which I believe is a foundation of a successful community. We thank SM for not only providing decent employment and economic growth to the city, but also extending its social services for all," he noted. –Erika Mariel Gines