SM City Olongapo Central and SM City Olongapo Downtown emerged as overall champions in the recently concluded 4th Olongapo City Fire Olympics (Industrial category) held at East Tapinac Oval Track on March 29, 2023.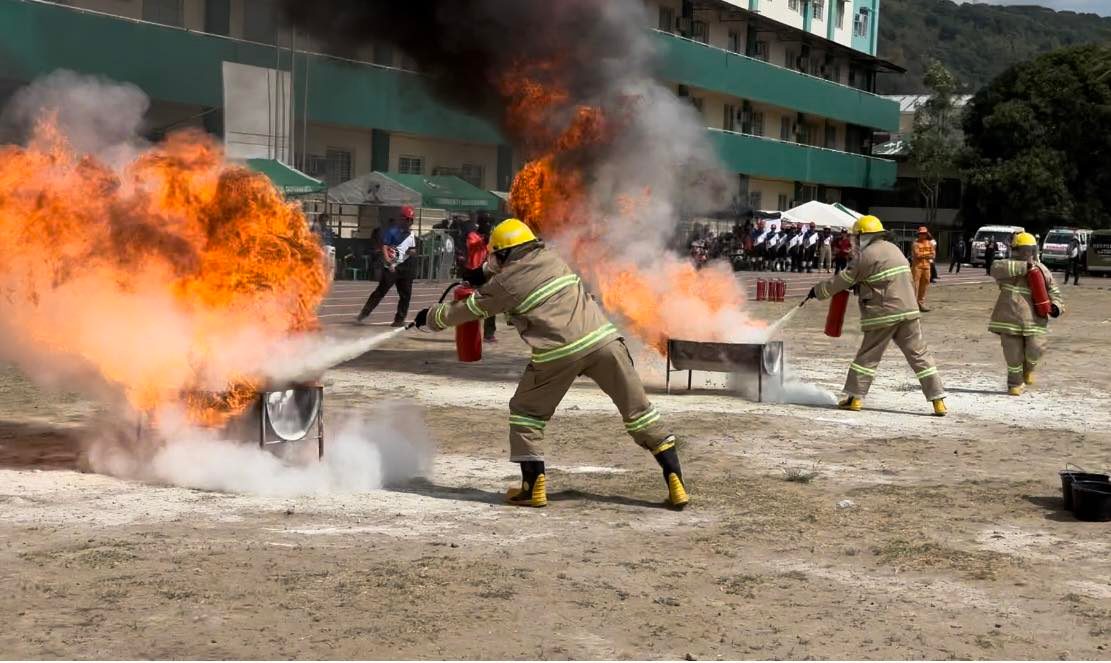 The 4th Olongapo City Fire Olympics 2023, spearheaded by Olongapo City Fire Station under the leadership of City Fire Marshal Supt Errick S. Derro was participated by eight barangays and three(3) industrial fire brigades within Olongapo City, with the primary objective of refreshing the skills of first responders, collecting the support of partner stakeholders in advocating a fire safe nation; and to establish a good camaraderie between the BFP LGU and private sectors.
Participants in the barangay category competed in the events of flammable liquid fire extinguishment, bucket relay, hose laying replacement of busted hose and a tie braking tug-of-war, while the Industrial category participants battled out in the fire extinguishment, combination of busted hose and up the ladder, and rescue-transfer relay.
The said activity is in line with the celebration of Fire Prevention Month, with the theme, "Sa pag-iwas sa sunog, hindi ka nag-iisa."