The local government unit (LGU) of Tarlac City has awarded safety seal certification to SM City Tarlac for its strict implementation of minimum public health standards (MPHS) in their stores and workplaces on Tuesday, July 13, 2021.
"You will be the first (mall) in the whole province of Tarlac to be awarded the Safety Seal who strictly follows the safety and health protocols against covid-19," said Mayor Cristy Angeles.
Mayor Angeles also mentioned that SM City Tarlac has been cooperative and compliant to the National, Provincial and City Inter-Agency Task Force (IATF) protocols since the start of the pandemic.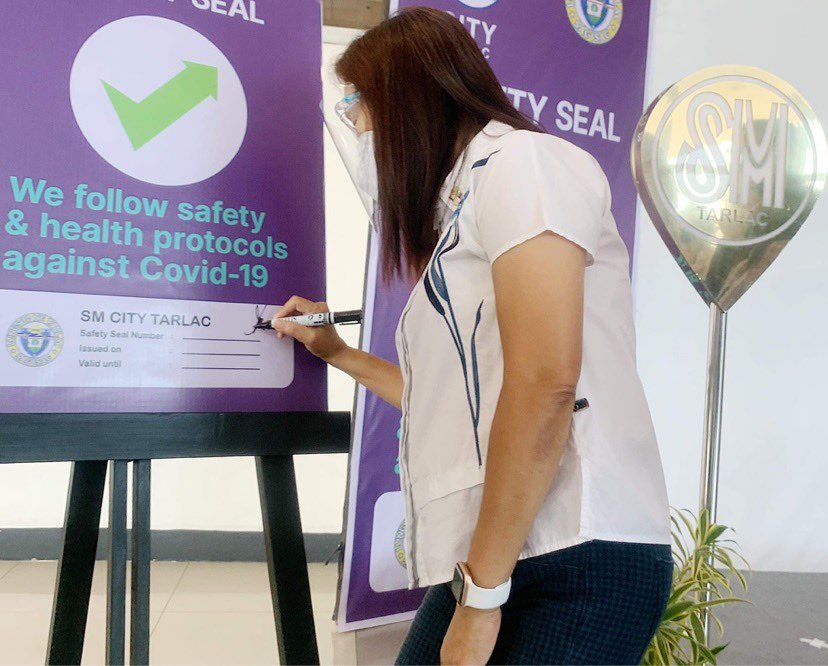 "Congratulations to SM City Tarlac for the Safety Seal that the City Government of Tarlac is giving to you. May we have many more years of good working relationship," she ended.
The Safety Seal Certification is a voluntary certification scheme that affirms that an establishment is compliant with the minimum public health standards set by the government, and uses or integrates its contact tracing with StaySafe.ph. It is being given by the Department of Interior and Local Government (DILG), Department of Health (DOH), Department of Trade and Industry (DTI), Department of Tourism (DOT), and the Department of Labor and Employment (DOLE). For private sectors such as malls, the certification is issued by the local government.
The said safety seal is subject for renewal every 6 months. It shall be displayed at all entrance points to assure and remind shoppers that the mall is compliant to all MPHS.