DAVAO CITY – Manila Southwoods hung on to a slim three-point lead over defending champion Pradera Verde Thursday, promising a thrilling weekend in the 13th Philippine Airlines Ladies Interclub golf team championships at the Rancho Palos Verdes Golf and Country Club.
Marielle Tee bucked a double bogey on the 16th hole to salvage a one-over par 73 for Southwoods which finished the day with 154 points.
Aside from Tee's 53 points, Southwoods drew 51 from Laurea Duque and 50 from Samantha Dizon. Sunshine Baraquel did not count with 46.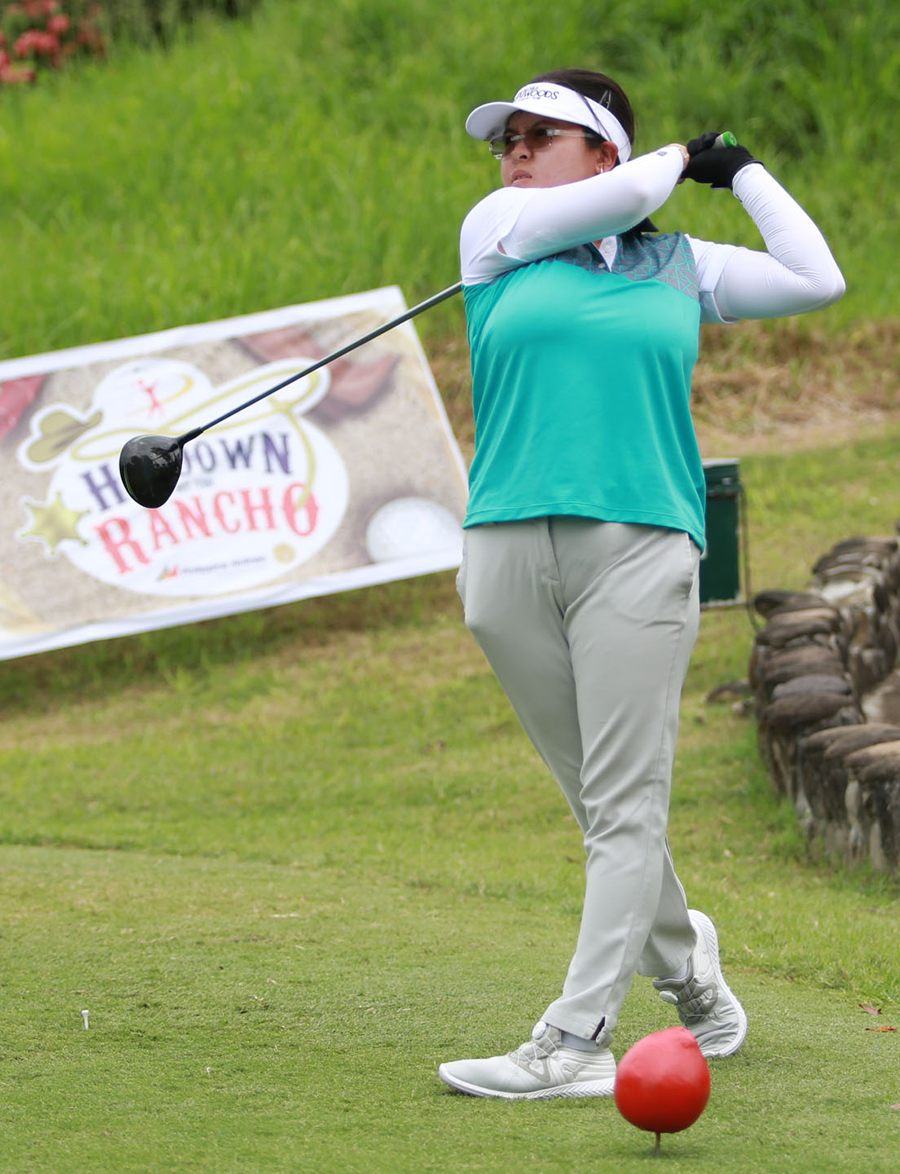 Mariel Tee of Southwoods on Hole No. 4.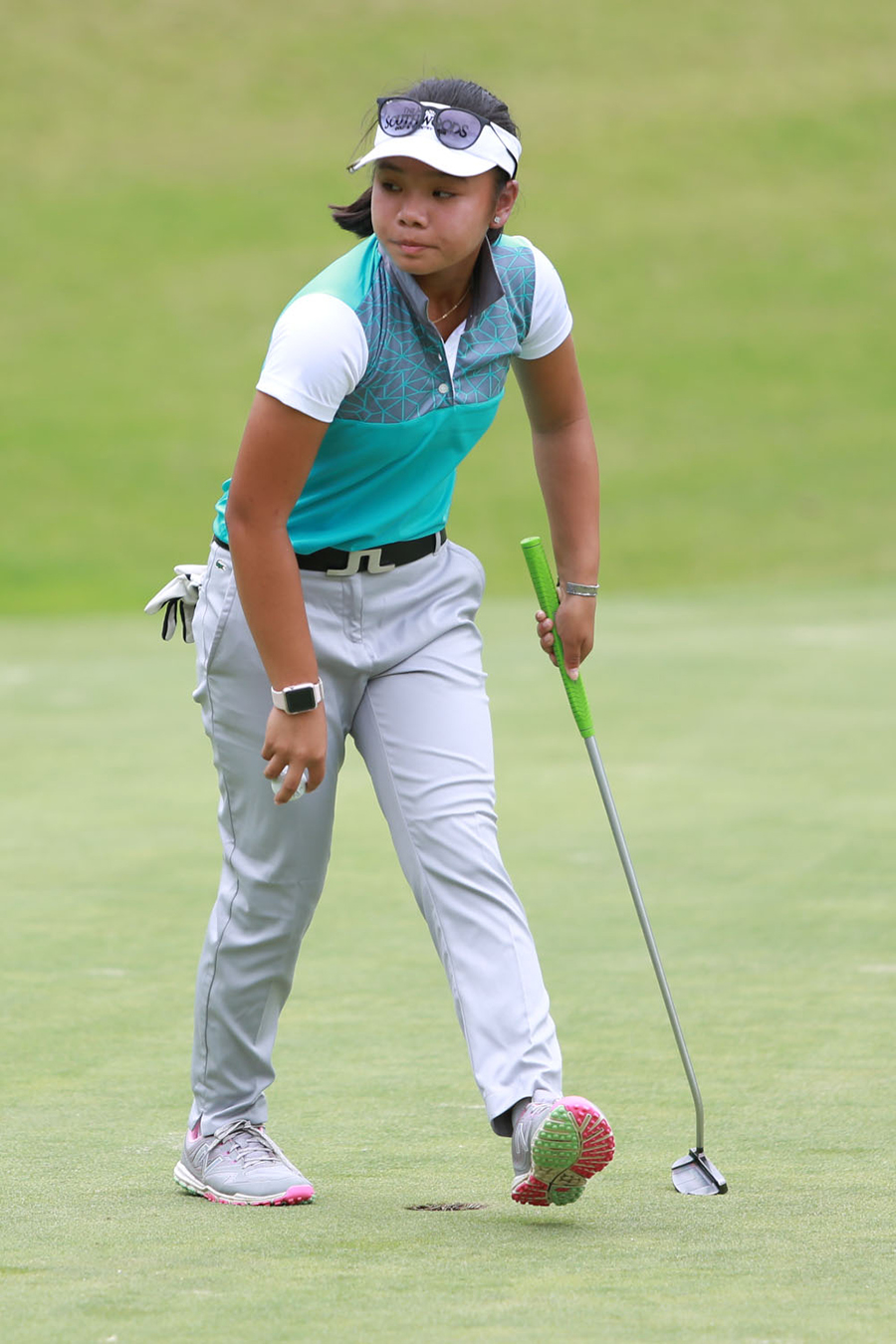 Laurea Duque of Southwoods at Hole No. 7.
Pradera Verde rode on Malaysian Ika Nasser's 53 points, Annyka Pineda-Cayabyab's 52 and Eliza Mae Kho's 51 to cut Southwoods' overnight lead with 156 points. Vinisha Gunaseelan failed to count with 50.
Cayabyab, 14, drained a difficult eight-foot putt to save par on the final hole.
Southwoods captain Claire Ong was happy to retain the lead.
"It's good that we have the options. At least we're still in the lead. That's what we want, and who knows?" said Ong.
Despite trailing halfway through the 72-hole event, Pradera skipper Norman Sto. Domingo remained confident of victory.
"Whatever the outcome would be tomorrow, whether we are on top or not, I feel we're going to win. About four to five strokes," said Sto. Domingo, who plans to reserve Asian Games champion Yuka Saso and Nasser in the final round.
In the Founders division, Lady Eagles Australian Golfers 1 shot the day's best round – 158 points – to share the lead with overnight leader Del Monte with 274 apiece.
The Australians leaned on Kelsey Benett's 58 and Taylor Dunn Newlin's 55 to catch Del Monte which managed 138 points.
Major sponsors for the 13th PAL Ladies Interclub include Airbus, Bombardier, People Asia, UM Broadcasting Network and Primax Broadcasting Network.
Other sponsors are TFC, Mastercard, Resorts World, SEDA Hotel, SM Supermalls and Banco de Oro. Donors are Asia Brewery and Philippine National Bank.
The results:
Championship: Manila Southwoods 310, Pradera Verde Golf Club 307
Founders: Lady Eagles Australian Golfers 1 274, Del Monte 274, Alabang Country Club 1 257, Negros Occidental 254, Orchard 234, Wack Wack 224
Sportswriters: Aguinaldo 227, Tagaytay Highlands 226, Pueblo de Oro 220, Rancho Palos Verdes 1 212, Lady Eagles Australian Golfers 2 200, Manila Golf 200, Camp John Hay 185, Eagle Ridge 183, Fairways and Bluewater 177, Alta Vista 168, Iloilo 140
Friendship: Rancho Palos Verdes 2 192, Orchard 179, Apo 168, Bacolod 166, Alabang 2 161, Victorias 136
-0-