43
Subic Bay Freeport – Subic Drydock Corporation (SDC), a full-service shipyard located in Subic Bay Freeport Zone who provides ship maintenance services support to the Republic of the Philippines' Department of National Defense – Philippine Navy (PN) as well as international maritime repairs of US Navy assets.
On August 13, 2021, SDC welcomed the arrival of YD-204 after being towed from the Cavite PN Shipyard for a drydocking major overhaul, repairs and modernization.
On February 26, 2022, the PN Floating Dock AFDL 20 (YD-204) was successfully undocked after her six (6) month docking repairs consisting of 440 metric tons steel renewal, blasting and painting and piping work. Over the next few months repairs will continue afloat and consist of installing new equipment, training and operational testing.
SDC would like to extend its appreciation for all the support and team effort that went into ensuring the PN Floating Dock phase one docking repairs were completed and the dock was successfully undocked and refloated on Saturday, February 26, 2022. The company would like to extend a "job well done" to the Philippines Navy, Malayan Towage Salvage Corporation (MTSC) and the SBMA Seaport Department Team.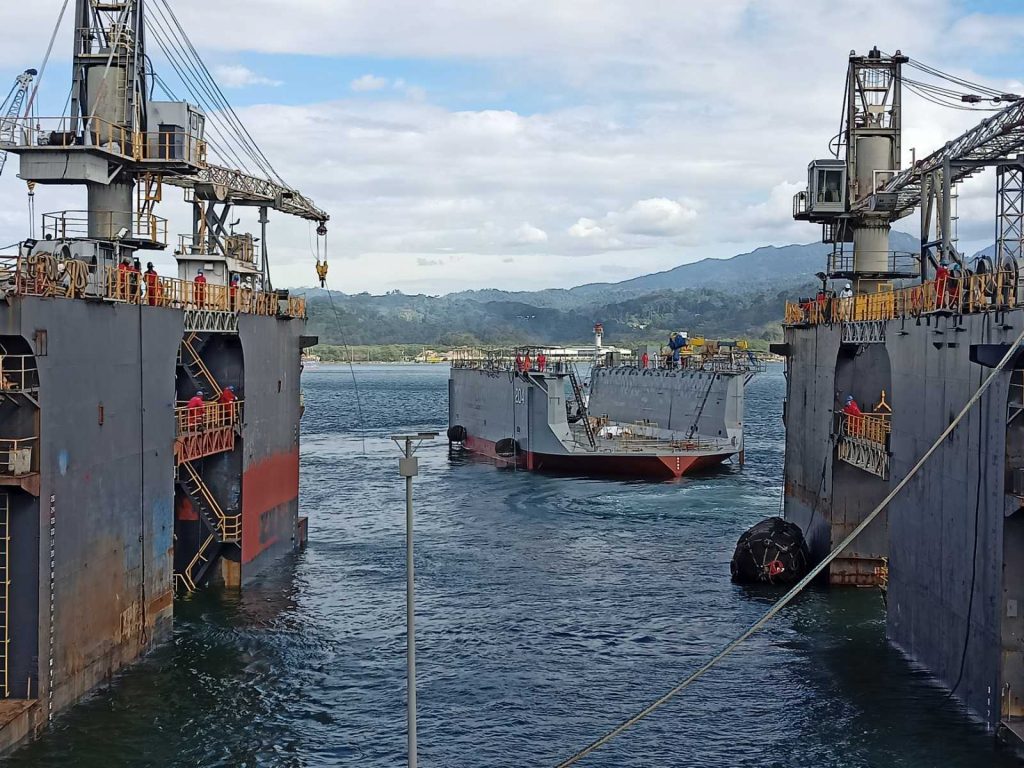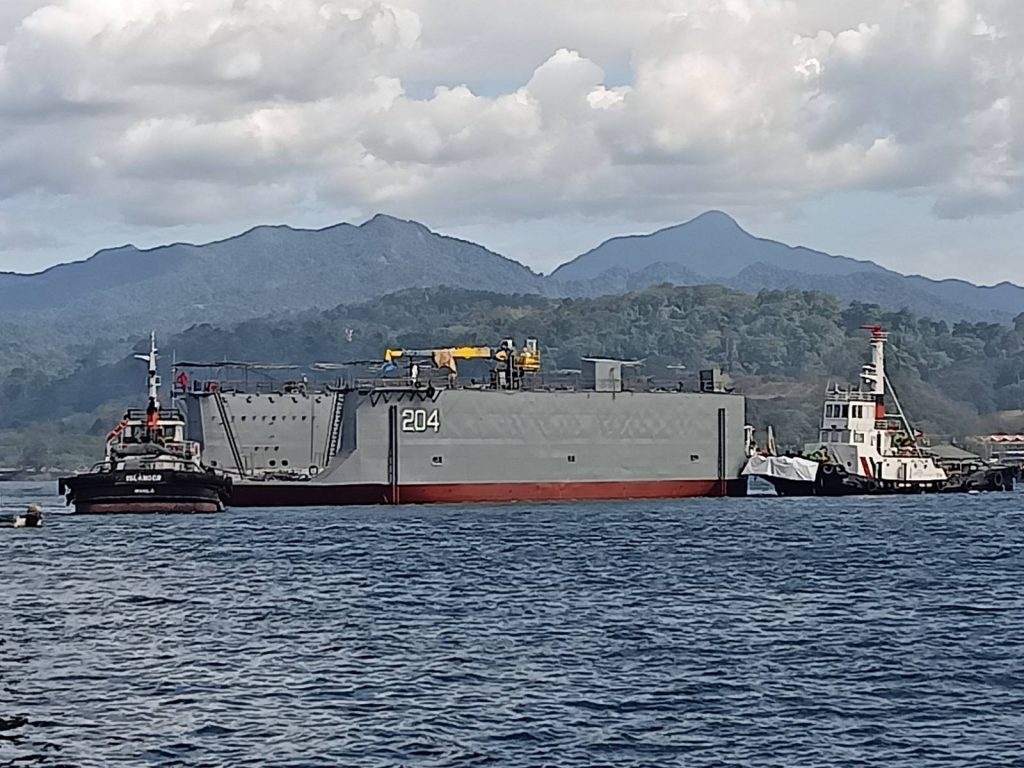 Later this month, SDC will also be commence the modernization package for PS-15 BRP Gregorio Del Pilar, a Philippine Navy asset. This work will consist of the Sea Giraffe Radar System Upgrades and include some continuous maintenance repairs. With a 120-day period of performance we are excited and ready to support as this will be our second install as PS-16 BRP Ramon Alcaraz was completed by SDC end of the year 2021.
SDC has been the Philippine Navy's primary maintenance provider for more than ten years now and we are honored and pleased to continue to support their current and future maintenance requirements in support of enhancing the overall readiness of the Republic of the Philippines' Department of National Defense – Philippine Navy Fleet.
In addition, SDC recently received the USNS Puerto Rico (T-EPF 11), now berth at SDC's Approach Pier for a 60-day midterm availability (MTA). These repair efforts will consist of complex intergraded repairs such as miscellaneous aluminum welding repairs, machinery equipment maintenance, Marine Evacuation System certifications, fire and safety annual certification, etc. After this, in Mid-Apr the USNS Millinocket is contracted with SDC to undergo the same, a 60-day MTA repair package with similar scope of work we are now accomplishing on the USNS Puerto Rico.
Throughout the pandemic, SDC remains steadfast and resilient its quest to persevere in the face of adversity! SDC has been a ship repair provider and freeport locator since 2005. We continue to support all entities of the Subic Bay Freeport community, Olongapo City, the Province of Zambales, Bataan and other nearby localities in business sustainment and job generation with current projections through CY 2022, based on current and future books of approximately 1,500 jobs. This growth also provides opportunities for small business in the Subic Bay Freeport as well as domestic and foreign service providers catering to maritime ship repair activities.