SUBIC BAY FREEPORT – The Miss World Philippines coronation night will be held here tomorrow at the Subic Bay Exhibition and Convention Center (SBECC).
This, after the event was given the green light to proceed by the Inter-Agency Task Force for the Management of Emerging Infectious Diseases (IATF).
Subic Bay Metropolitan Authority (SBMA) Chairman and Administrator Wilma T. Eisma said the pageant's final ceremony here was only approved after rigorous vetting of COVID-19 health procedures and subsequent assurances by organizers that they will strictly follow protocols set by the IATF.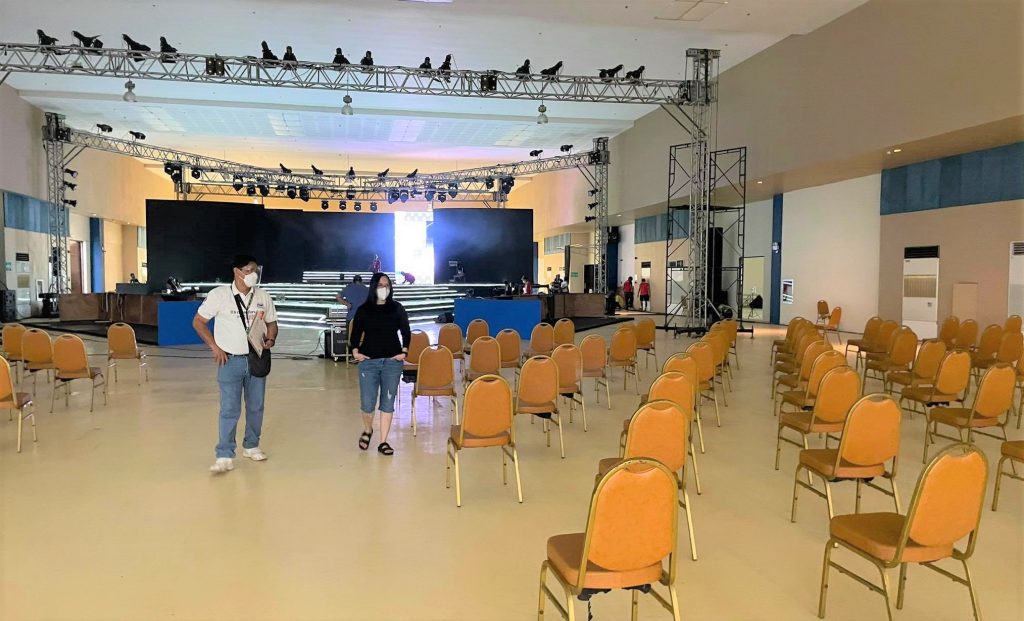 "This will be another bubble event like the other ones Subic had hosted for basketball and volleyball tournaments, as well as some national conferences," Eisma said.
"The SBMA Board approved the request of ALV Event International, Inc., the organizer of the Miss World Philippines, to have the event here in Subic only after the Regional Task Force (RTF3) conducted an online coordination meeting with us and the organizers," she added.
Eisma said among the requirements set were: full vaccination of all attendees; conduct of daily antigen tests, including guests, during the pageant; 24-hour posting of marshals with placards to act as health and safety protocol checkers, along with usherettes; and daily health declarations/reports with QR-coded IDs for contact tracing.
"Aside from the 44 candidates, there will also be guests and members of the organizing committee who will be taking part in the event. And we all want them to contain themselves for the duration of the event," Eisma added.
"We'd like to stress here that we have set a 1:30 marshal-guests ratio to ensure enforcement of health protocols and that there will be only 800 attendees in a 5,000-capacity venue," she also said.
Meanwhile, Miss World Philippines national director Arnold Vegafria expressed his gratitude for the approval to stage the coronation night at the SBECC.
He said that his promotion submitted its proposal to SBMA to stage the coronation night in Subic on September 21 and received r3ecommendation from the SBMA board of directors four days later after thoroughly establishing required safety measures. 
"Rest assured that all IATF and SBMA health protocols will be strictly enforced by our EWP medical director-in-charge as recommended in the SBMA Board resolution," he added.
The coronation night will feature 44 candidates vying for seven crowns in the pageant. These are titles for Miss World Philippines, Miss Eco Philippines, Miss Eco Teen Philippines, Reina Hispanoamericana Filipinas, Miss Multinational, Miss Philippines Tourism, and Miss Environment International.
The Miss World Philippines pageant, which is one of the most prestigious beauty pageants in the country, is on its 10th edition this year.