Beauty queen-turned-actress-turned-politician Maricel "Marang" G. Morales bid the Angeles City council a tearful goodbye, after serving a full three terms.
In true beauty queen fashion, Morales, garbed in a dress that bore all the colors of the rainbow, brightened up the somber session hall with her emotionally charged speech, which left nary an eye dry towards its end.
A former beauty titlist, Morales was introduced to the political arena as the "Mutya Ng Bayan", a moniker befitting her, what with beauty titles like Mutya Ng Pilipinas and Mrs. World.
Morales, uncertain of how she will succeed at summarizing her nine years of service into a few minutes, began her speech by recounting how unsure she was of the acceptance of the Angeleños. "Nine years ago, I mustered the courage to go beyond my comfort zone and instead attempted to bring comfort, extend compassion and be of service to my fellow Angeleños by being a humble city councilor. Fortunately, the Angeleños saw through me beyond the beauty queen and actress that I am by electing me into office."
Three-peat councilor Marang authored and co-authored more than 50 ordinances focused on women and children's welfare and protection, tourism, culture and the arts.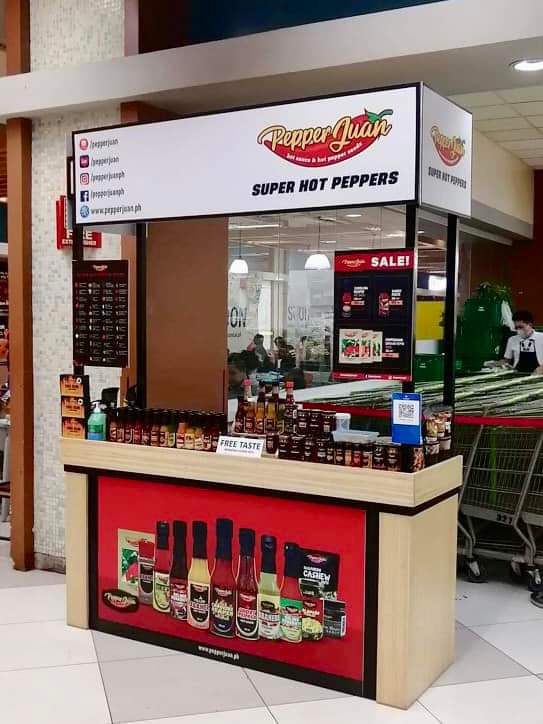 "As head of the Committee on Culture and the Arts, I have, with utmost diligence and dedication, ensured that programs and activities promoting tourism and culture in the city, and those that put Angeles City at the forefront, were in place."
But more than her accomplishments, Marang took her valedictory speech as the perfect opportunity to thank those who have made her three-term public service life "colorful, meaningful and special", adding that "without the faith, assistance, and guidance" of some key people, she would not have been able to accomplish what she had.
Morales credited 5-term congressman Carmelo "Tarzan" Lazatin as the one who paved the way and opened doors for her in the field of public service. "I wouldn't be here today if it weren't for his fervent prodding for me to run in 2007." She acknowledged her uncle, Mabalacat Mayor Marino "Boking" Morales, for "conniving with the great Tarzan of the Jungle" in encouraging her to run for public office.
Marang then proceeded to express thanks to Angeles City mayor Edgardo D. Pamintuan and wife Herminia, whom she said have supported her as early as 1995 "when I was just a striving pageant girl." She added that the Pamintuans will "always have my loyalty and love."
Morales gave special mention to past and present barangay captains and 'kagawads' who have assisted her and welcomed her into their barangays through their trust.
The 3-term councilor continued the 'thank you' portion of her speech, this time kicking it up a notch by quoting a few songs which she felt would best express her thoughts and feelings. Tears flowed as she began to render portions of the carefully selected songs.
We were strangers, starting out on a journey;
never dreaming what we'd have to go through
Now here we are, I'm suddenly standing
At the beginning with you
For the city council secretariat and staff, she quoted words from the song "At The Beginning", a song from the Disney animated movie "Anastasia". Marang said they were mere strangers to her when her political career began, and that they were all clueless as to where their journey would take them. "Yet three terms and nine years later, here I am, standing in front of you, ready to face a new beginning."
I love you in a place where there's no space or time
I love you for in my life you are a friend of mine
And when my life (term) is over, remember when we were together…
Singing this excerpt from The Carpenter's "A Song For You", Marang said the love she feels for those who have been a part of her life as a humble city councilor cannot be bound by space or time. "Truly, no amount of words can express how much I love and appreciate the bond that has grown between us, and how you have made it, through your unwavering support, appreciation, care and love, possible for me to complete my three terms."
No mountain, no valley; No time, no space
No heartache, no heartbreak; No fall from grace
Can't stop me from believing that my love will pull me through
Thanks to You
After singing these words from the song Tyler Collins' "Thanks to You", Marang recalled that, in her nine years as councilor, there were hurdles that were, at times, as high as mountains. She then expressed thanks to all her supporters and those who believed in her, who she said helped her overcome "heartbreaks and disappointments whose magnitude we may have never imagined."
Did I ever tell you you're my hero?
You're everything, everything, I wish I could be.
I could fly higher, than an eagle, for you are the wind beneath my wings.
Better Midler's "Wind Beneath My Wings" was the song from which Marang lifted her thanks to her family – her partner Lui, sons AJ and Miccho and "precious princess Elena" – who she credited as the "rock from which my strength emanates." In between sobs, the councilor said that her family will always be her "inspiration to strive to do more and give more; and to be a better version of myself."
Hawak-kamay… di kita iiwan sa paglakbay,
Dito sa mundong walang katiyakan
Thanking the Almighty for the "opportunities and endless possibilities", Marang said she is excited for what is in store for her yet again, beyond the city council. She emphasized the importance of staying together and holding each one's hand in the pursuit of "bigger, brighter, more colorful things."
'Endings are not always a bad thing.'
Morales closed her farewell speech with the anonymous quote "Endings are not always a bad thing. It just means that something new can begin."
Marang said that the completion of her three terms does not mark the end of her relationship with the Angeleños. "As a matter of fact, it just paves the way and opens the door for other things. I am not here to say goodbye, but only 'see you later.'"