The Medical City Clark will be part of the first-ever Babies and Kids Celebrations Fair hosted by myTsikiting.com, an on-ground platform designed to guide parents in organizing special celebrations for their little ones, this September 28 to 30 at Marquee Mall, Angeles City, Pampanga.
For its part, TMCC Pediatric Gastroenterologist Dr. Almida Ambatali Reodica will be talking on 'Wastong Nutrisyon: Healthy Nutrition for Children on Friday, September 28. On the last day, September 30, TMCC experts will be sharing insights to parent on occupational therapy activities for kids.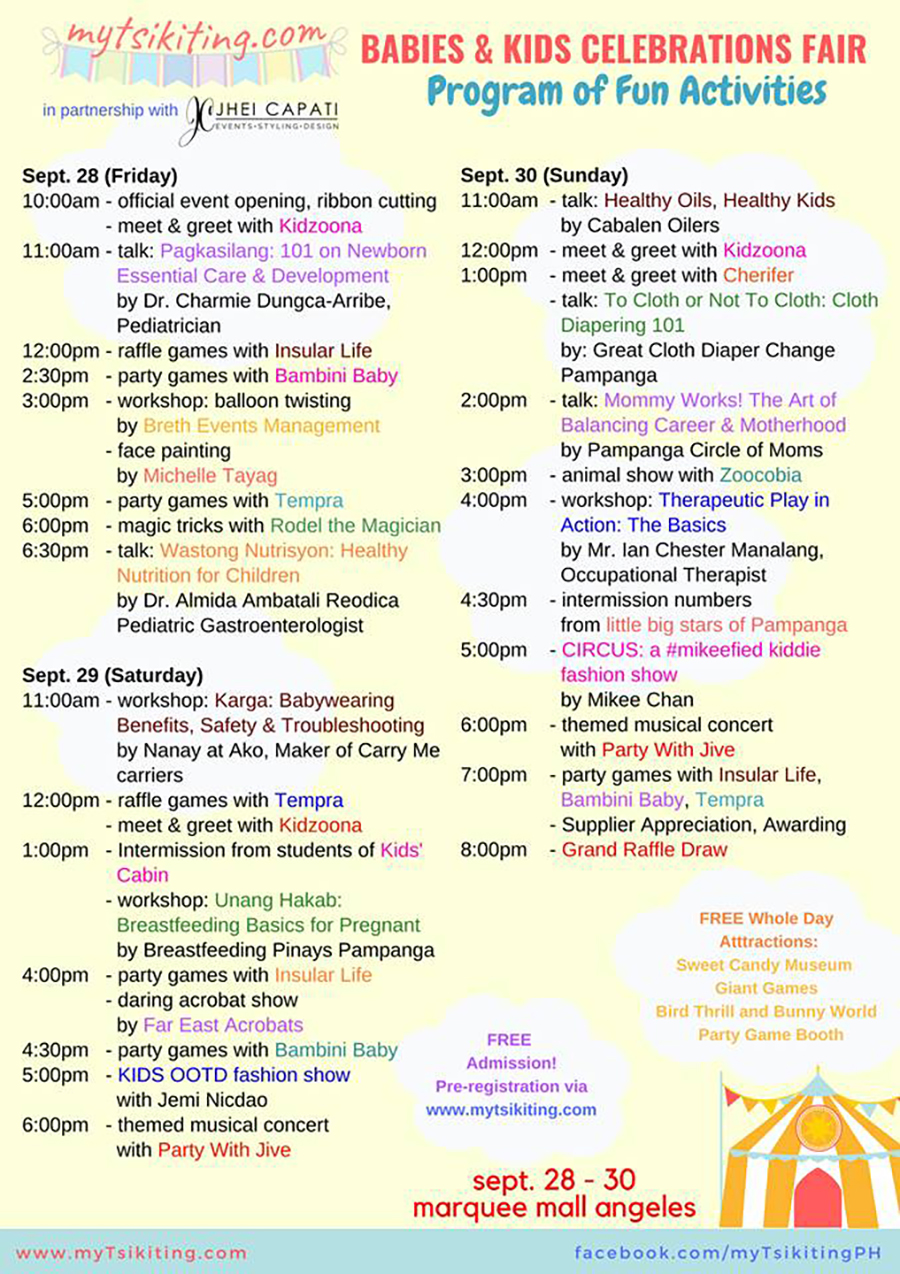 The three-day fair will also showcase party games, magic shows, themed musical concerts, animal show, kiddie fashion show, production numbers from Little Big Stars and DIY kiddie crafts and workshops.
According to mytsikiting.com, "We understand very well the feeling of wonder upon hearing our Little One's heartbeat for the first time. The excitement on whether it's a boy or a girl. The tearful joy upon seeing our Little One for the very first time. We know all too well how each small step, each little progress of our Little One can mean the world to us. And we are here to celebrate each and every occasion with you. From giving you loads of inspirations to helping you find the right supplies & services to sharing the beauty & joy of each and every milestone, this loving community is built especially for you."
The event is in partnership with Marquee Mall, Jhei Capati Events Styling and Design, Flavorscapes by Lakeshore Events, Sensitivity Lights and Sound, Bambini Baby, Zoocobia, Li'l Bouncer, Party with Jive, Mikee Chan Fashion Studio, Jemi Nicdao Kiddie Fashion Stylist, NLEX-SCTEX, Breastfeeding Pinays Pampanga, The Great Cloth Diaper Change and Pampanga Circle Moms.
The fair will be open to all interested parents-to-be, child-rearing parents, kids and the whole members of the family. Pre-register online to reserve slots for the workshop at mytsikiting.com or www.facebook.com/myTsikitingPH.