THE COMMUNITY is growing! More than three years after inaugurating its first building, The Orchard: Community Place hosted a groundbreaking ceremony to mark the construction of a second building in its current site in Essel Park, Barangay Telabastagan, MacArthur highway, City of San Fernando, Pampanga in response to growing consumers' demand, desire and habits.

The two-storey commercial building will offer leasable stalls ranging from 50 to 600 square meters and an additional open space to accommodate over 200 parking slots.

The CBJM Development Corp. was represented by Gino L. Magat, Mikee Lazatin, Jonathan Lazatin, Aida Lazatin , Seng Lazatin, Jeff Lazatin, Clarita L. Magat (CBJM Development Corp – Managing Director), Arch. Andro L. Magat, Marco Lazatin (CBJM Development Corp – Managing Director) Carlo L. Magat and were also joined by working personnel of the new project.

Barangay Telabastagan officials led by Chairman Elmer Manguerra and Council members also witnessed the ceremony held today.
Al fresco or outside dining in particular has been well-received and adopted by most residents, and certainly visitors at The Orchard due to health protocols imposed by the government at the height of the Covid-19 lockdown. It is worthy to note, however, the place has defied the pandemic since last year as it became even more of the go-to place for a day, or several, because of the created outside space, well-manicured landscape, pet-friendly and encourages people to visit and spend their money as they enjoy what the Orchard has to offer.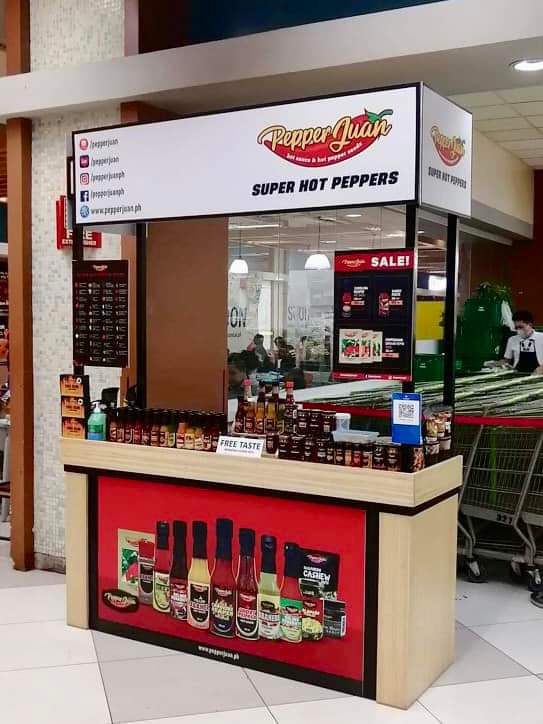 The Orchard—pillared among the latest two-hectare master planned property development in the City of San Fernando, Pampanga—continues to expand and build spaces as these will not only help decongest the city's business district but, more importantly, maximize the operations of local / regional culinary brands, and showcase various craftmanships to generate more jobs and help develop the local economy.
Barely 200 meters away from SM City Telabastagan/Savemore, the Orchard
is right beside the Sacred Heart Parish Church and five minutes away from a public transportation hub catering to plying commuters for ease of access to and from Angeles-San Fernando or vice-versa.
Designed to be a community strip mall, exclaiming brands that cater to the residents and visitors of the area. It has retail structures, free standing restaurants, open and landscaped areas and events hall for holiday bazaars.
The Orchard-Building 1 is one big commercial building with restaurants, cafes and shops- a minimum of 16 stalls or as many as 30 stalls. From pop-up food stalls, food booths and food trucks, to full shops and restaurants accentuated with vibrant outdoor dining scene only at The Orchard.

FAVORITE SPOTS – Bldg.1
The Orchard's Losmo Food & Drinks:
Try out some of their thirst-quenchers to keep you calm and cool especially these holidays.
Salu-Salo Holiday Bazaar
Christmas market every weekends, Friday to Sunday, 4PM – 9PM and celebrate the holidays with a bang.
Ü RACK Bar-B-Q & Wings
Definitely will satisfy those munch cravings with their Classic Burger Slider, American Taco and Carnitas!
Crabs N Crack
Craving for seafood? Enjoy with your family and friends the awesome seafood at its finest with the traditional Filipino method of eating with your bare hands while enjoying al fresco commune to make every dining experience an amazing celebration.
Samgyup Sa Bahay
With free upgrade of unlimited chicken wings! Special moments are the best, grab your family and loved ones and enjoy the party exclusive promo for just only 10 pax. This promo is until December 31, 2022.

Señor Pollo (soon to open)
Señor Pollo is known for their roast chicken served with chimichurri, garlic, and chili sauces, and their fried chicken is also great if you just want a few pieces for yourself. They've got a wide selection of sides too, including spicy rice, fried plantains, patatas bravas, garlic mashed potato, mac n' cheese, sweet potato mash and cilantro garlic rice.
Brew Hub Coffee
Offers freshly brewed coffee, much awaited frappes, best selling milkteas and delicious snacks.
Gustav
A homegrown cafe that serve French inspired dishes, coffee and all-day breakfast.