SKY RANCH PAMPANGA is the first amusement park and the newest destination for both local residents & tourists in the North of Luzon. Opened last November 30, 2014, it is the home of Pampanga Eye, Loop Roller Coaster, Super Viking and many more exciting rides.
The park is embedded in a 10,000 square meter land of SM City Pampanga in City of San Fernando which was developed by SM Prime Holdings Inc. in partnership with S & T Leisure Inc. and Westech Philippines.
Sky Ranch Pampanga is open for walk-in customers and group tours which offer exciting rides for all ages. Select rides and attractions are open to all guests at limited capacity:
Pampanga Eye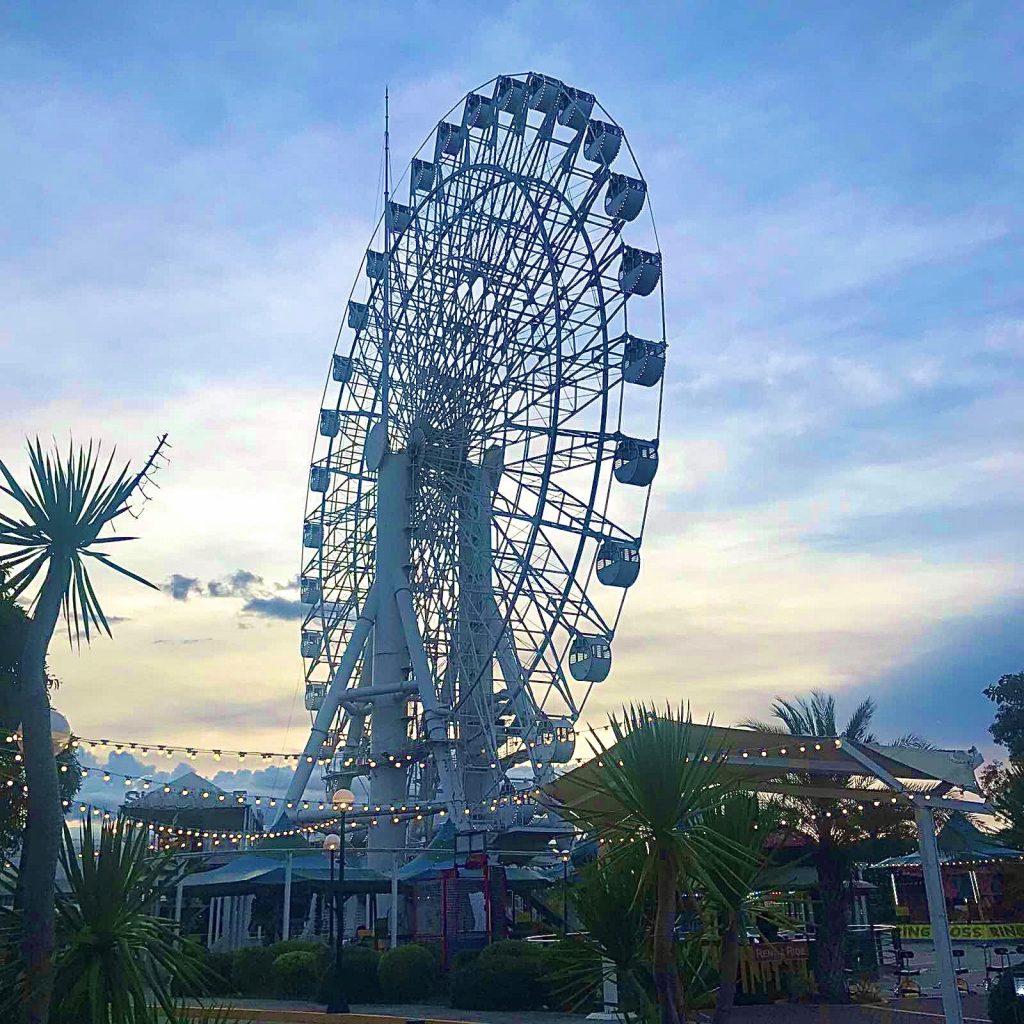 It is the TALLEST and BIGGEST in the Philippines with 65 meters in height and 50 meters in diameter.
Composed of 32 air-conditioned gondolas. Each gondolas can accommodate 4 persons.
The wheel can accommodate 128 persons per cycle
Loop Roller coaster
– It is a kind of roller coaster that completes a 360 degree circle at the top of the loop in which riders are completely inverted. With left to right swerving, sudden speed burst and camel backs, the ride also offers enough excitement for thrill seekers to create a great experience.
Space Shuttle
Excitement of this ride is the same as Top Dancer of Tagaytay & Astroliner of SMBY. It swivels with three Cycle going to the Right and three cycle going to the left.
Field Runner
This is one of a kind roller coaster that offers enough space to accommodate not only kids but suitable for the whole family. It will make your heart beats fast and brings out the adrenaline rush in your system.
Super Viking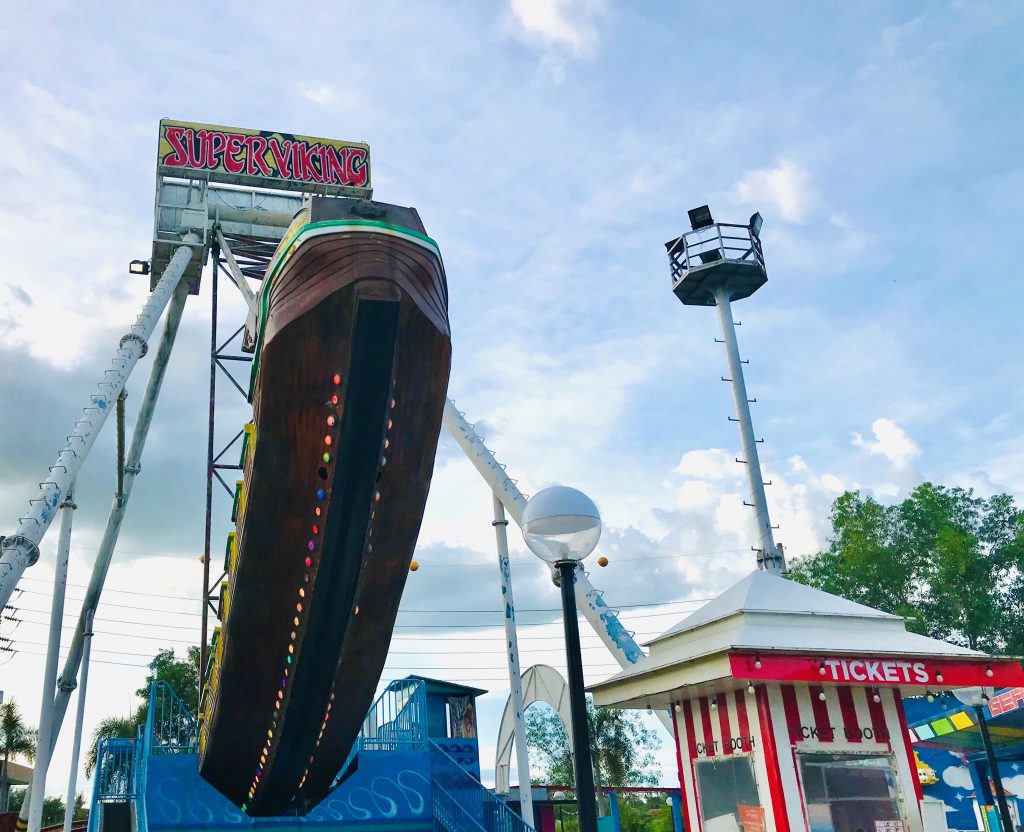 An open seated gondola which swings up to 90 degrees, back and forth. The ride can accommodate 32 persons with 5 persons per row. The ride will take from 5-6 mins. This is an extreme ride
Sky Cycle
This pedal-powered bike might not have any loops or drops but riders will be pedaling to a 130 meters track from a dizzying 5 meters height above the ground. The attraction overlooks the park and have a 360 view of the Pampanga Eye
Drop Tower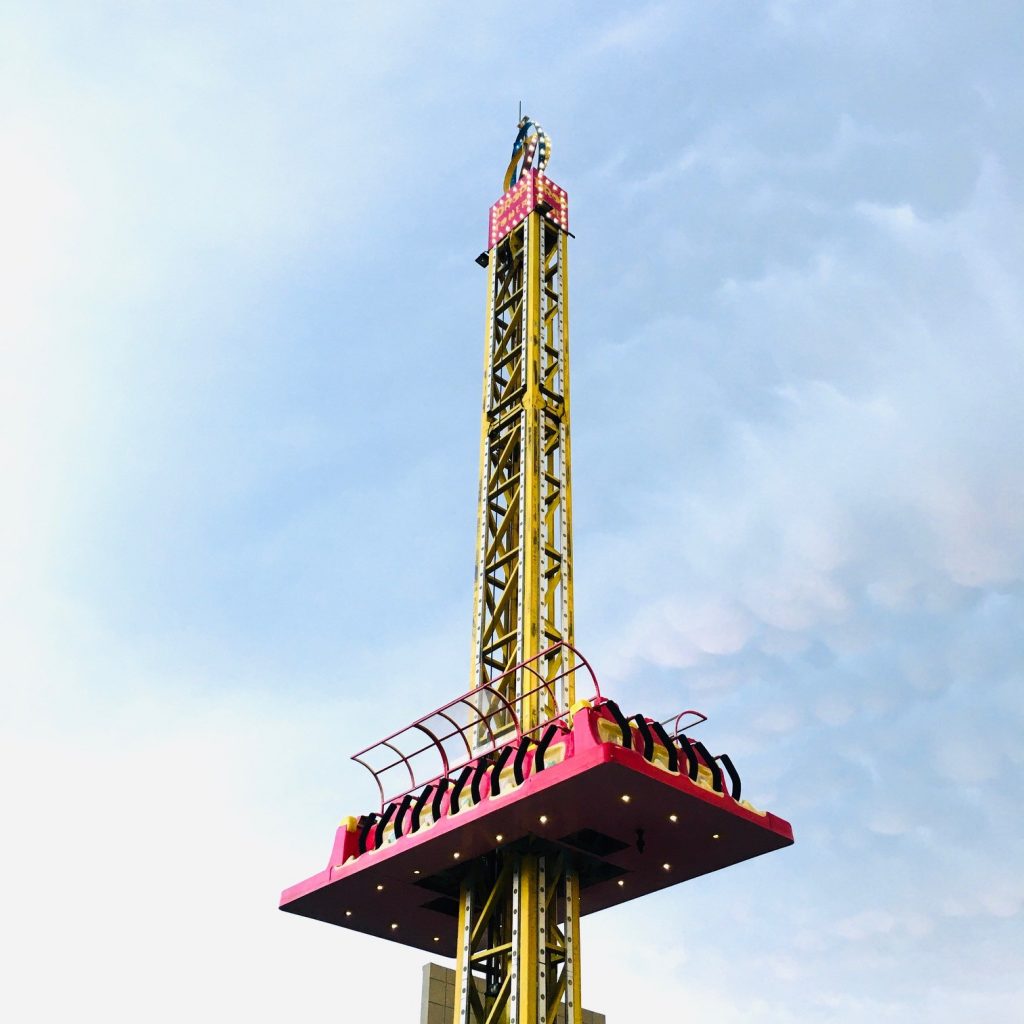 A thrill ride towering 40 feet high with 16 seats slowly lifting passengers to the top then it will be releases to free fall down that intensifies the excitement.
Height requirement: Children must be 4 feet and above to ride
Double Decker Carousel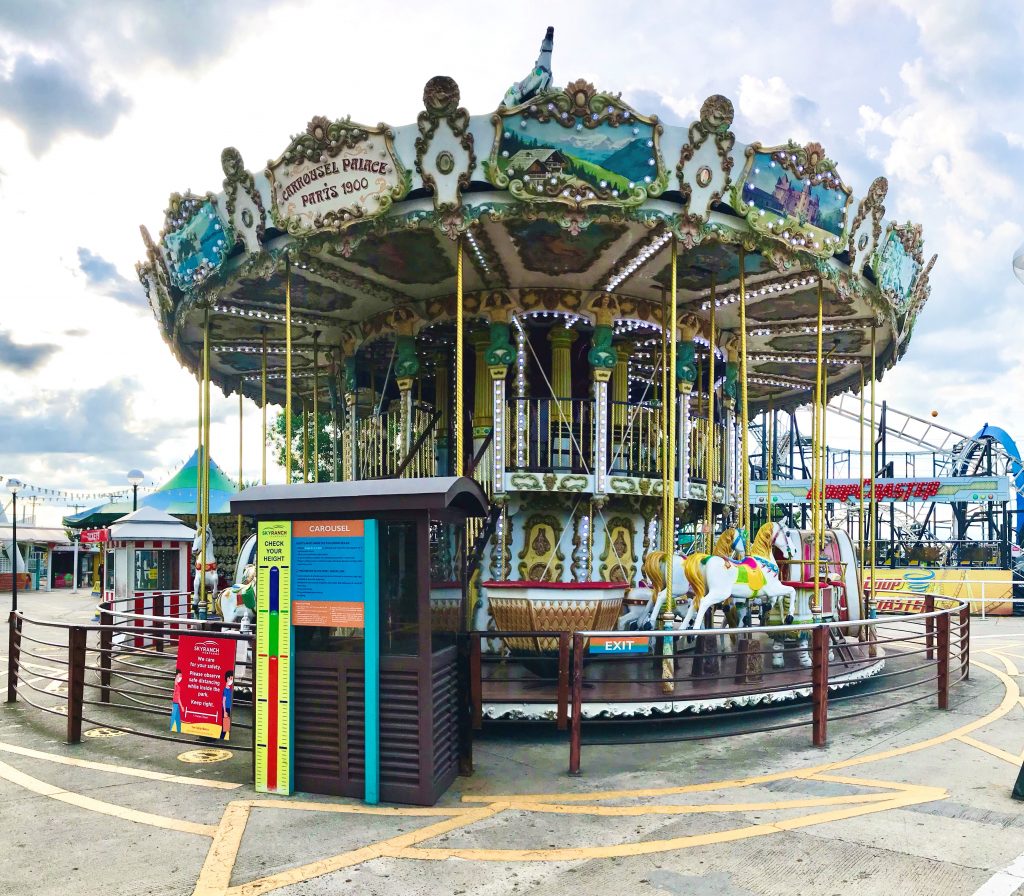 This is a classic favorite ride of all time wherein magical look horses rotates in counter-clockwise/clockwise direction and moves up & down. Speed is adjustable. Kids and adult above 4 ft. can experience the ride.
The design is by Peter Petz Productions of Germany which are pre-dated by 100 years and gives it a classic feel.
Wonderflight
Consists of eighteen (18) straight colorful gondolas including yellow, blue and green. This three (3) minute ride it rotates from down to up in a fast movement. It rotates in a counter-clockwise direction which added an extreme feeling as it suddenly rotate clockwise. Speed is adjustable. This is an ideal ride for kids.
Bike My Way and Travelscoot are added attractions that will surely make strolling the park an enjoyable one.
Visitors of all ages are now allowed inside the park to have fun with games too – booths for extreme basketball, stick a card, ring toss, lobster pot and spin a wheel, where park guests can bring home stuffed toys and other prizes.
To fully enjoy the safe space, always wear face mask when inside the park premises. Safe distancing and other minimum protocols are strictly observed inside the park at all times
For park guests 15 years old and below must be accompanied by their fully vaccinated parents or legal guardians. Please bring your vaccination card to be presented upon entry. Admission fee to enter the park is free of charge.
Sky Ranch Pampanga opens daily (Monday-Sunday) 12NN to 9PM. For more details, please call (045) 963 7681 to 85 or (02)712 8015. Follow the Facebook Page via www.facebook/SkyRanchPampanga