CLARK FREEPORT – A group of entrepreneur engaged in local and international travel and tours is offering Clark Freeport Zone in its pilot product – Clark City Tour – the first in Pampanga if not in Central Luzon.
Gilda Largo-Padua, one of the co-owner of the Go Tours, said there are places inside Clark Freeport, where people in Metro Manila and even from Central Luzon, have yet to see like the historical landmarks and other tourist attractions.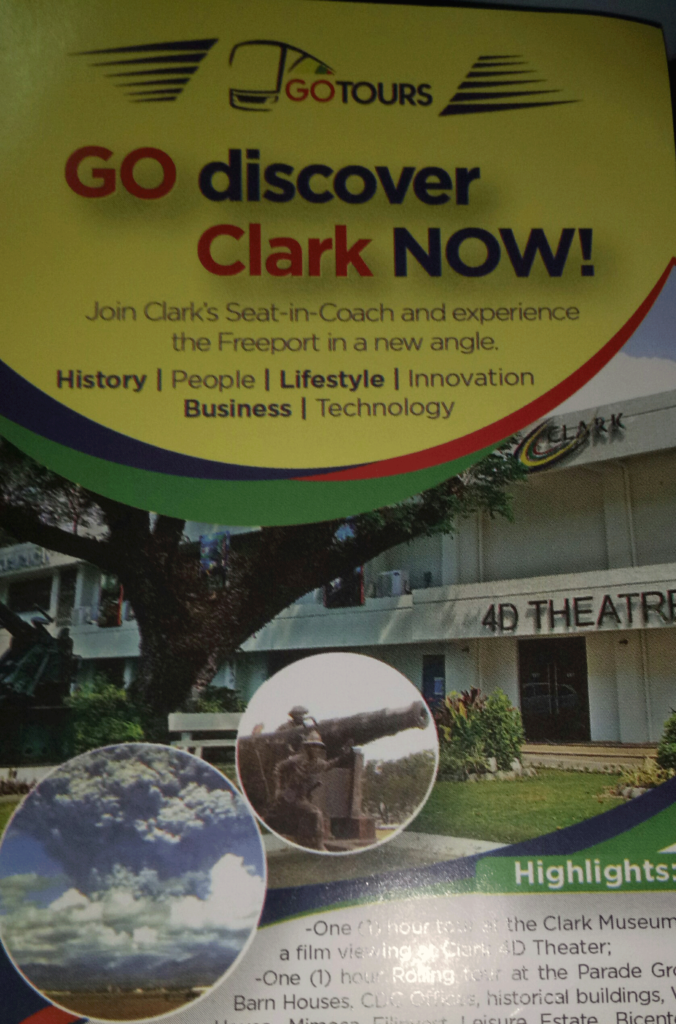 "This is an initial product of Go Tours and hopefully to open more avenues expanding outside of Clark perhaps Pampanga and other places nearby in the future," Largo-Padua told members of the Pampanga Press Club during the September edition of Talk Widus held at the Widus Hotel and Casino Wednesday.
As initial offering, Largo Padua said Go Tours has included in its package the airconditioned transportation, applicable entrance fees, lunch (buffet style) and escorted by licensed tour guides with a very low price of P1,200 per person.
"It will be a rolling tour within the more than 4,000 hectares former American facility that will start from SM City Clark heading further inside the Freeport zone," said Largo-Padua.
"Experience Freeport in a new angle," she further said.
History, lifestyle, innovation, people, business and technology is what Clark can offer to foreign and local visitors, said Largo Padua.
Included in the package is the an hour tour at the Clark's Museum and film viewing at 4D theatre, barn houses built during the American occupation, CDC offices, White House, Mimosa, Bicentennial Park, Clark Sun Valley, FA Korea Country Club, Nayong Pilipino, Industrial Complex, K-9 (War Dogs) cemetery, and Lily Hill.
Go Tours can be reached through www.gotours.com.ph