Tuason Racing School, one of the premier schools here in the Philippines, introduces the Formula V1 – a single seater car using a mid-mounted engine which produces 110 horsepower, 1.5 liter engine and a 5 speed manual gearbox which came from the Toyota Vios.
The car is part of their motorsports program, in collaboration with WEST Racing Cars Co.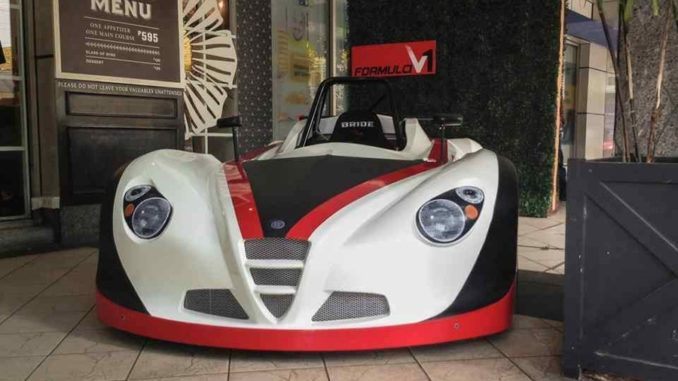 Made from fiberglass with a steel frame, it has a chassis from TEIN which is fully adjustable. The Formula V1 car weighs 530kg, light enough to attain speeds of 200 km/h and 0-100 km/h of just over 4 seconds.
The Formula V1 package is priced at P2.1 million, which includes the racecar itself, a set of tires and wheels, a racing suit, training for the team and the driver, and the entry fee for the 2018 race series.
In an interview with owner JP Tuason, he revealed that he has been into motor sports at a young age.
One of the sons of racing legend Arthur Tuason, JP starting with Go karts and ended up at the Formula 3 racing.