The 4000-square meter Under One Roof (UOR) celebrated the grand opening of its new experiential hub and showroom with blessing and ribbon- cutting ceremony
held at Best Western Plus Metro
Clark Hotel, Savers Avenue, Balibago, Angeles City.
Angeles City Mayor Carmelo Pogi Lazatin Jr., Savers Group Holdings Chairman Jack Uy, Chairman & CEO Raul Joseph Concepcion of Concepcion Industrial Corp. (CIC), CIC Exec Vice President & Chief Communications Officer Rafael Hechanova Jr., Chairman & President Phillip Trapaga of Concepcion & Midea Inc. Philippines (CMIP), and CMIP General Manager Anna Marie Alejandro, Savers Appliances General Manager Jansen Ivan Uy, SGHI Marketingn Director Justin Shaun Uy, Architect Jayson Steffen Uy, Tandem & Steffen President Eric Dimabuyu, United Architects of the Philippines, stakeholders, and media were in attendance.
"We are very appreciative of the investment Under One Roof has made in Angeles City and metro Clark in general. Its investment is important as it supports the continued growth of business and retail along the city's business corridor," stated Mayor Lazatin Jr.
The morning event celebrated the completion of construction and official opening of the new hub and showroom. "We've wanted to be in Angeles City for many years but waited until we had the right team in place in order to grow the market. Our team is now in place, and we have a beautiful facility to support their efforts in serving this community," EVP & CCO Hechanova stressed.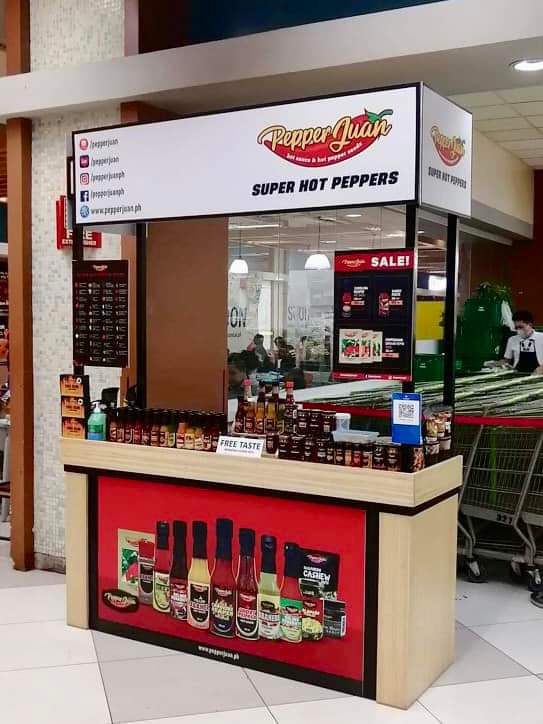 Hechanova added, "Through the UOR, we are anle to provide oir customers with a one-of-a-kind experience where they can find everything they need for their homes and even for businesses, while giving them the access to one-on-one interaction with designers and consultants who can walk them through the whole process of building their dream home. We hope to provide Angeles City residents and other neighboring provinces the opportunity to enjoy our topnotch products and services including the best home solutions from some of the world's most trusted brands."
On his part, Chairman Uy explained, "The UOR has partnered with SGHI so we could give consumers more access to innovative and reliable appliance and electronic solutions from Savers such as HVAC products, electronics and more."
After the mass, Mayor Lazatin, EVP & CCO Hechanova, Chairman Uy and other CIC Midea executives cut the ribbon.
Chairman Concepcion, EVP Hechanova, Chairman & Pres. Trapaga conveyed their welcome messages followed by a press conference while GM Alejandro officially closed the program.
UOR—a CIC brainchild—is a one stop shop for High End Residential and Commercial Projects and the first hub outside Metro Manila apart from its main office in Makati City. It provides the venue for Architects, Consultants and Developers to experience their best-foot-forward products; and Comprehensive Builder Solutions capability from Design to Project Execution, Connectivity and Aftermarket.
Forged on November 11, 2020, UOR is a new sales channel of the CIC-Midea Group joint venture.
The hub showcases the best and prominent products from Midea and Toshiba. Built-in Cabinets from Oppein, Design and Technical Consultancy, and proper installation using the right materials and tools. Reliable after-sales service and complete builder solutions of Concepcion Industrial Corporation's best products and services harmonized conveniently in a single space—-aptly Under One Roof.
Moreover, UOR is also manned by interior designers who can style your future home and where we can get inspirations for your homestyle. These are modern technology appliances for your comfort. If you want to upgrade your ordinary appliances to modern, you can all check this out in UOR Showroom.
It is arguably the perfect place to build an ideal house set up with the help of in-house expert team to ensure that you only get the best out of their products.
In 2013, one of the Philippines ' leading and most trusted names in home solutions – Concepcion Industrial Corporation forged a partnership with Midea Global, to bring the world's number one (1) appliance manufacturer to the country, forming Concepcion Midea Incorporated Philippines.
A synergy that brings together time-tested knowledge on the local market and the vast network of the Concepcion Group with the pioneering innovation, expertise, technology, design, and internationally renowned reputation of the Midea Group, the partnership championed the philosophy of creating better lives for Filipino families powered by Midea's global portfolio with Concepcion Industrial Corporation's vision and values of passion, compassion, and excellence.