Iba, Zambales – Dinamulag Festival 2017, this province's biggest and most colorful celebration for bountiful harvest of the country's sweetest mango officially kicked off on Tuesday (April 4) at the People's Park in Iba, this province.
Zambales Governor Atty. Amor Deloso said the celebration is a way of showing appreciation for the bountiful agricultural harvests, especially the province's world's renowned sweetest mango which is popular among tourists and locals alike.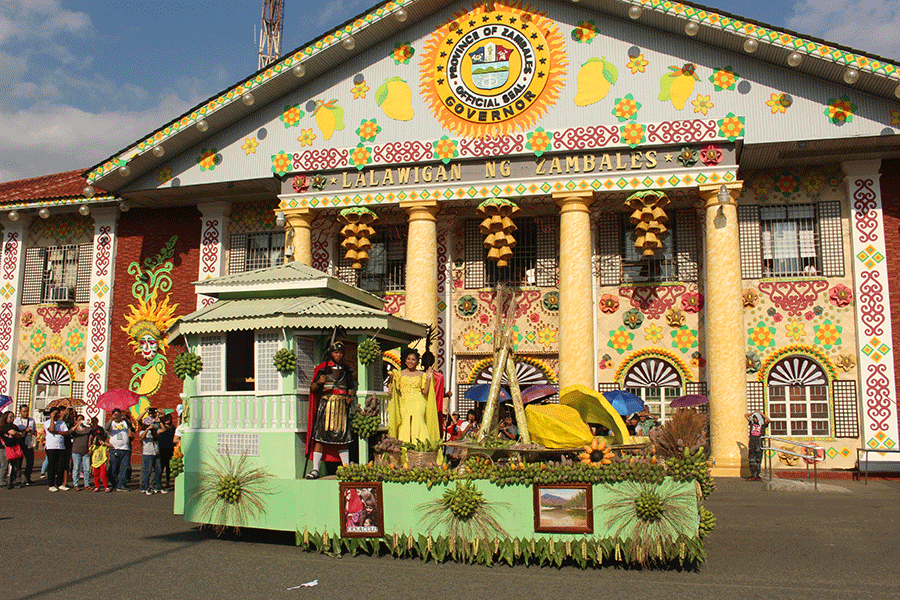 Zambales is not only blessed with the cleanest and endless beaches in the country but also for producing the sweetest mangoes in the world, our pride and very own Dinamulag," Deloso said.
The weeklong celebration officially opens with a ribbon cutting ceremony of the festival area at the People's Park which houses the LGU showcase and trade fair, where the best taste and aroma of Zambales delicacies can be found for pasalubong.
The festival showcases the iconic gold-peel mango harvests in its pure sweet aroma, or the green and crunchy manibalang kinalabaw, or the wide variety of by-products such as candies, sweets, jams, and so forth. There are also booths selling other products of the province. (Dante M. Salvana)