MABALACAT CITY – At least 200 residents of Barangay Sapang Biabas here benefited from a recent medical mission organized by the
Zonta-Pampanga and a group of Korean doctors.
Zonta led by its president, Atty. Kaye Gueverra, and the Koreanm Medicine Service Team Abroad (KOMSTA) held an Oriental Medical Mission
– acupuncture. The KOMSTA were led by its president, Dr. Choon Jae Lee.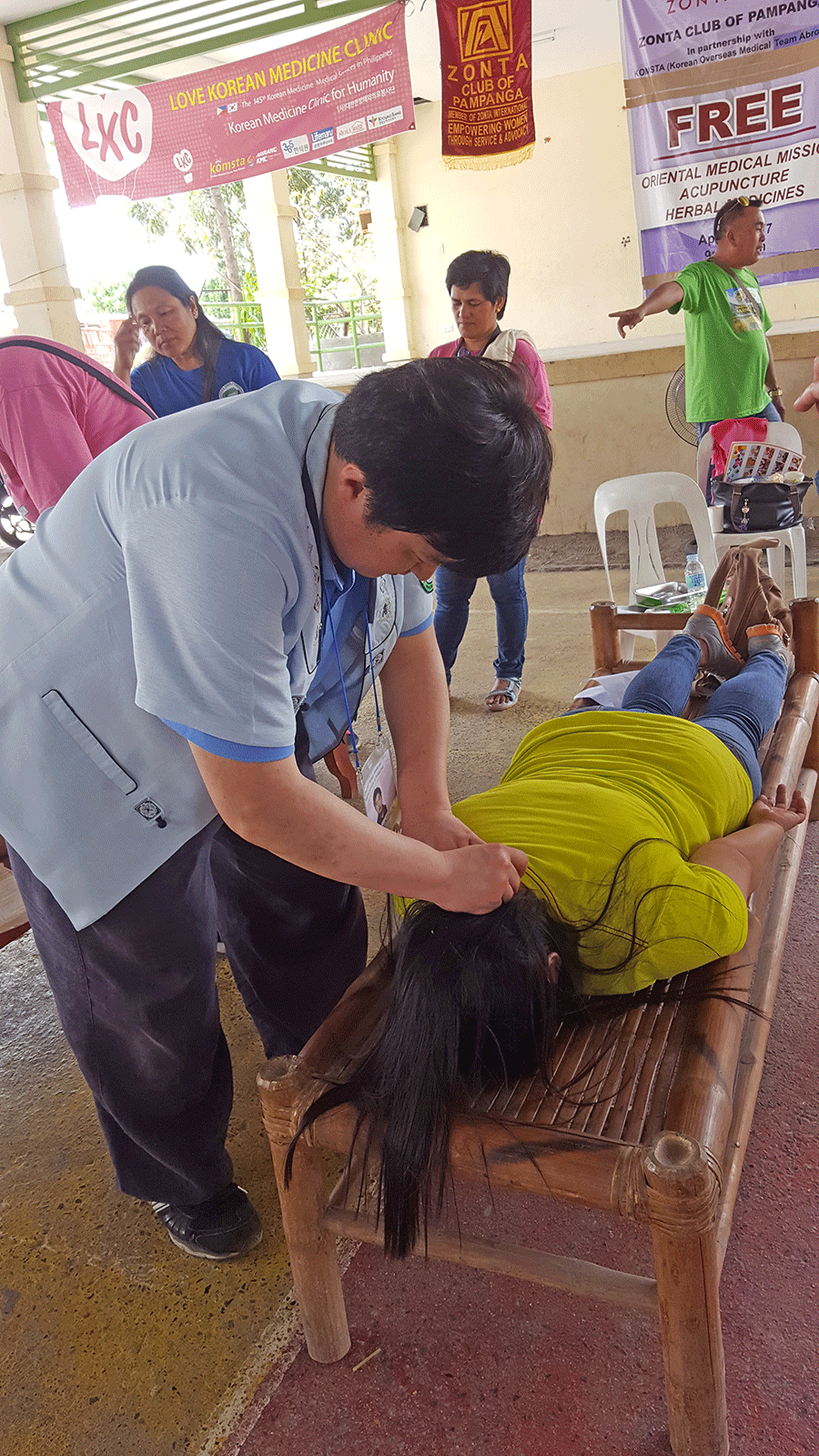 "Aside from the treatment, the Koreans gave free herbal medicines," said Zonta's Gilda Padua.
Padua thanked health care workers of this city for assisting them during the whole-day mission.
She and other members of Zonta also expressed gratitude to Mayor Marino "Boking" Morales for helping them hold the mission in the area
whose residents are mostly victims of the Mt. Pinatubo's eruption.
"Zonta has been working closely with private and public groups for outreach programs beneficial to Pampanga residents, especially the
poor ones," said Padua