STO. TOMAS, Pampanga — Ten people, including an 18-year old, were crucified at a makeshift Golgotha in Barangay Moras de la Paz here shortly before noon on Good Friday, a Lenten ritual organized by local tourism office here.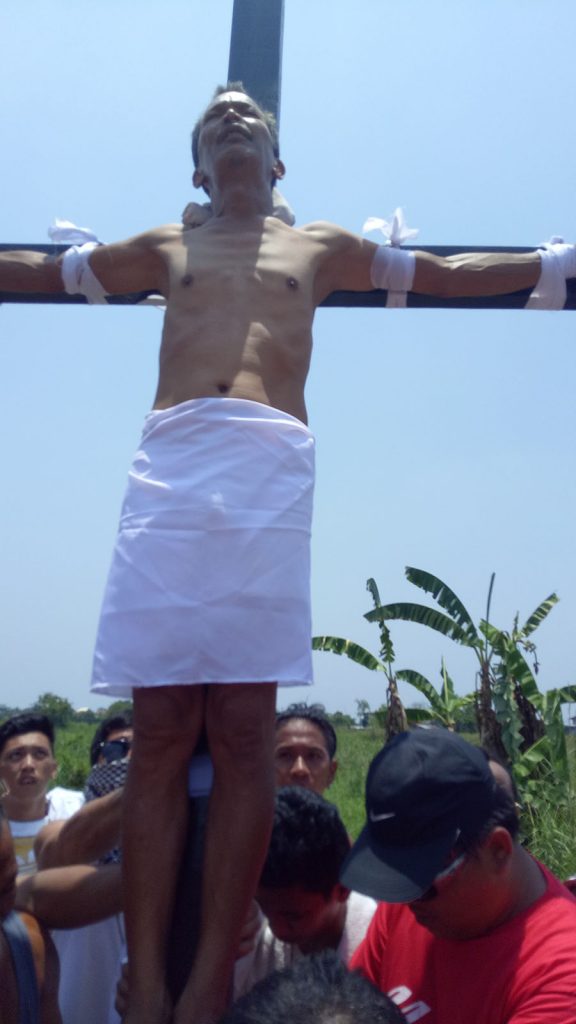 Domingo Cunanan, 37, alias Puro, construction worker, led a pack of penitents during the Lenten crucifixion reenactment held at a farming village here.
Cunanan, who was on his 10th time to be nailed on the wooden cross, vowed to join similar events in the future years as long as his body endures the pain.
"Itutuloy ko ang aking panata hangga't kaya ng katawan ko," said Cunanan shortly after he was laid down from the cross.
Other penitents shared similar vows. "Crucifixion is a fulfillment of our vows, for our sick family members, health, prosperity and long life," they said in chorus.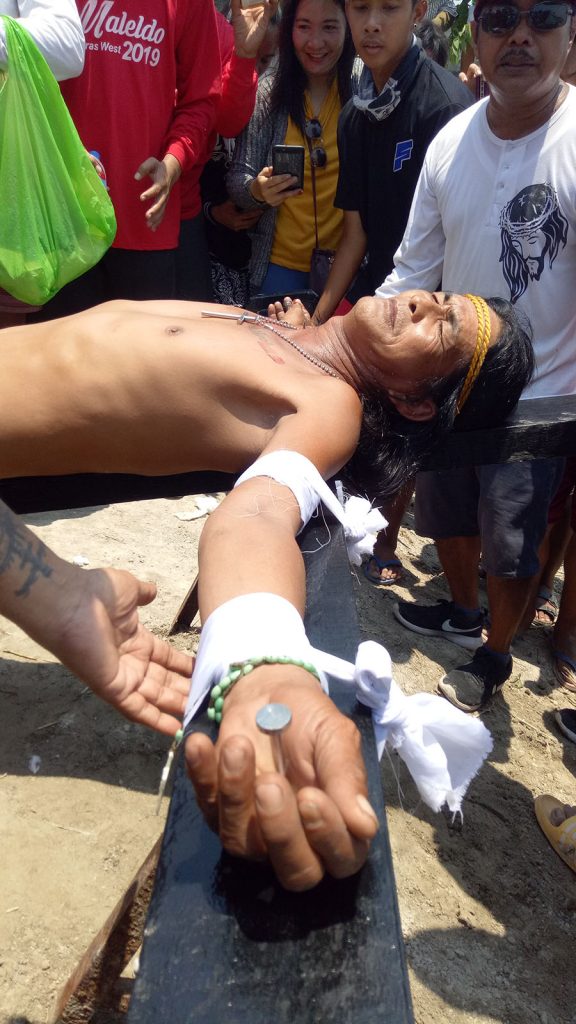 Robert Quizon, 49, a laborer, had been nailed for more than three decades. He is the counterpart of Ruben Enaje, who plays Jesus Christ in San Pedro Cutud, City of San Fernando.
Others were JC Lopez, 18; Ronald Culala, 30; Condrad Ocampo, 52; Joselito Capil, 54; Rafael Culala, 52; and three others who declined to be identified.
Unlike in San Pedro Cutud where spectators, both local and foreign tourists, swarmed by the thousands to witness the Via Crusis reenactment, here in Moras de la Paz, more than a hundred audience braved the scorching heat.
Jeffrey Gomez, Information officer of Sto. Tomas town, said this is the first time that their Lenten event was included in the program of City of San Fernando's Good Friday crucifixion.
"In previous years, the show is being run by community leaders and only two to three people are crucified. Eventually lumaki na kasi isinama sa City of San Fernando," Gomez said.
Gomez said the local government in Sto. Tomas has been supportive with this event and vowed to make it more dramatic and colorful in the coming years.