CAMP OLIVAS, Pampanga – Anti-narcotics agents and local police demolished over the weekend two suspected illegal drug dens during simultaneous raids at Purok Dike, Barangay Banga 2nd, Plaridel, Bulacan leading to the arrest of 15 persons, seven of whom are females, who were caught by surprise while having pot sessions there.
Philippine Drug Enforcement Agency 3 (PDEA3) director Juvenal Azurin, said some 55 grams of methamphetamine hydrochloride (shabu) were found by operatives during search at the two illegal drugs dens.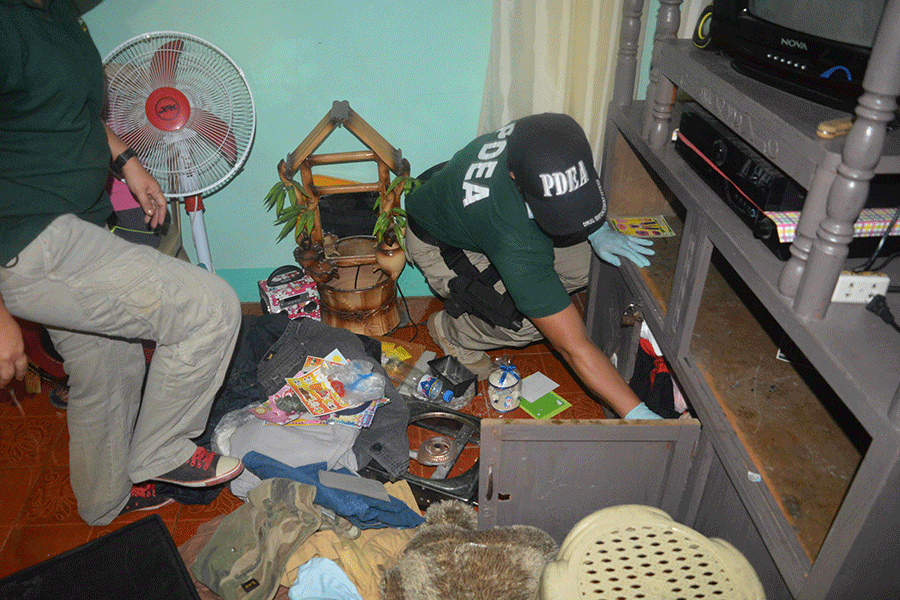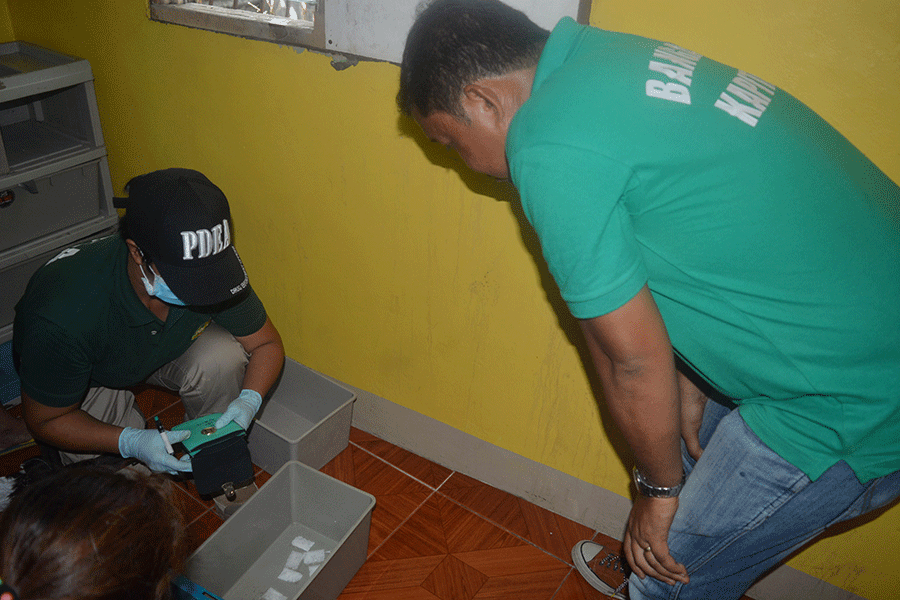 Azurin identified the suspects as Rizza R. Estrada alias TATA, 44; Ryan R. Estrada,24; Ma. Princess M. Maglaque, 25; Manuel M. Payad, 47; Nadia R. Gregorio, 27; Lily San Miguel, 55; Nonata R. Santos, 46; and Jeline A. Trinidad, 25 all residents of Purok Dike of this town.
Others were Rose Ann L. Calingasan, 26; Lourdan Ray G. Calderon, 19; Steven Niṅo L. Gutierrez, male, 18; Arman F. Hernandez, 36; Ronnie C. Sanchez, 42; Edgardo B. Infante, 44; Alfred C. Serna, 31.
Armed with search warrant issued by a local court, the raiding team led by PDEA3 operatives and Regional Public Safety Battalion (RPSB) simultaneously barge inside two residential units being utilized by illegal drugs gang as "session house".
"We received reports on rampant use and trafficking of shabu in that community," said Azurin.
The alleged maintainers of two drug dens eluded arrest, said Azurin.
Seized during the searched includes several pieces of small transparent plastic sachets containing shabu weighing 30 gram, a green pouch containing six pcs small size heat-sealed sachets carrying white crystalline substance believed to be shabu and other drug paraphernalia.
Charges for violation of Comprehensive Dangerous Drugs Act of 2002 are being readied against the suspects who were place behind bars at the PDEA detention cell in this regional police headquarters.