CLAK FREEPORT – Thirty low level government officials have pending cases before the Department of Interior and Local Government (DILG) for various offenses mostly serious neglect of duties, administrative and criminal cases.
"We have yet to resolve the cases of erring barangay chairmen including municipal officials," said Attorney Filipinas Baclayen, Director for Legal Affairs of the DILG3.
For this year alone, Baclayen said five of the erring government officials have been dismissed from the service for various grounds but none for illegal drugs involvement, citing DILG3 and Philippine National Police records.
Baclayen added that barangay officials with pending cases will not be allowed to run for government position specifically on the forthcoming Sangguninang Kabataan and Baragay elections.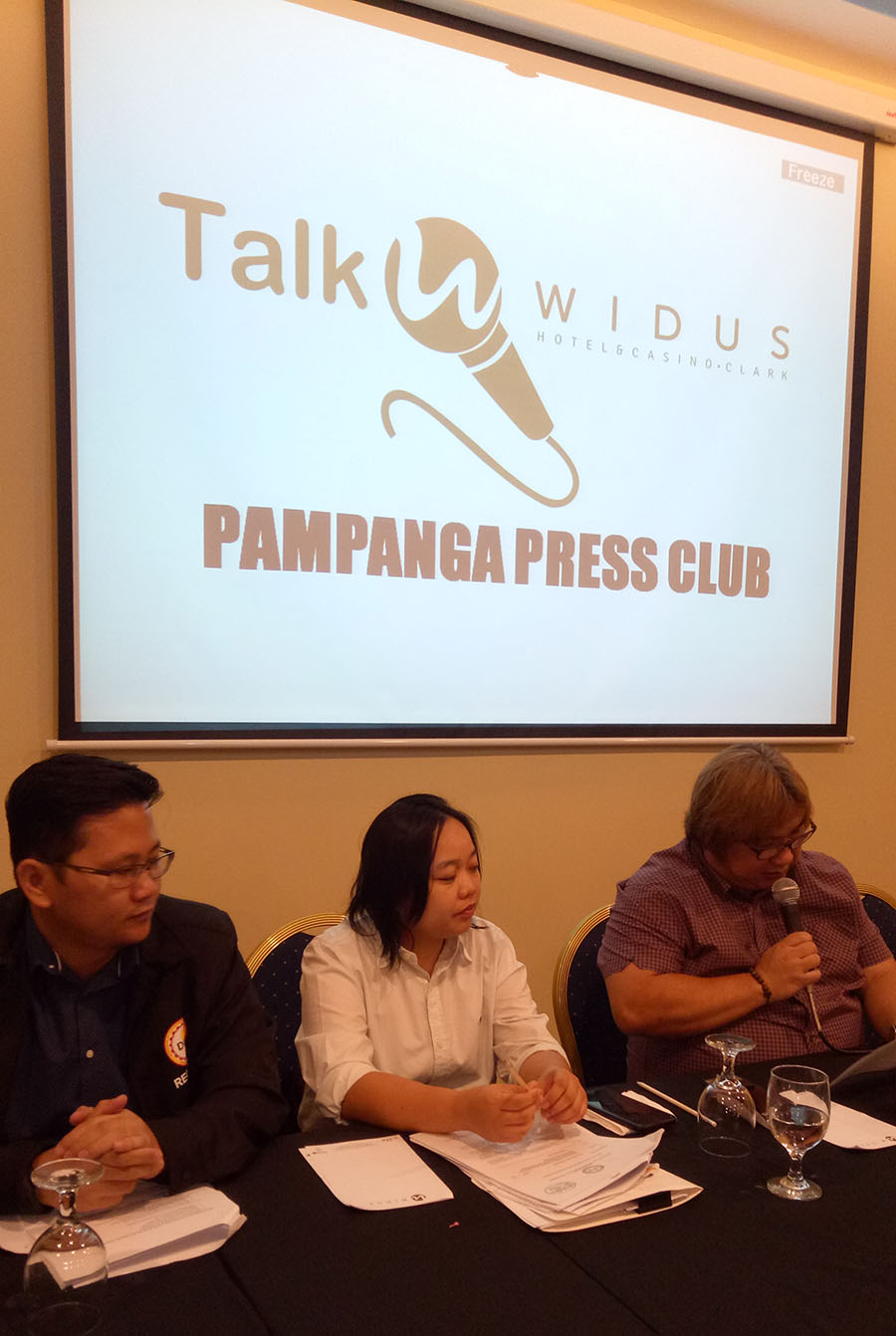 "There are pending cases that we have yet to resolve involving about 30 low level government officials," said Baclayen during the April edition of Pampanga Press Club regular forum Talk Widus held at the Widus Hotel and Casino Convention Center.
Aldwin Reyes, Local Government Operations officer, said there are 3,102 barangays in Central Luzon that are being monitored for the coming May polls. He said the DILG also launched awareness campaign for voters to choose the candidates that possesses the three M's which stand for Matino, Mahusay and Maaasahan.
Meanwhile, the Commission on Election has published the calendar of activities for the synchronized barangay and sangguiang kabtaan elections.
@ April 14 Filing of Certificate of Candidacy (COC)
@ April 14 to May 21 is the election period
·         Carrying of firearms and deadly weapons are discouraged
·         Transfer or detail of government employees including public school teachers are strictly prohibited
·         Use of security personnel as bodyguards by canddiates
·         Suspension of any elective provincial, city municipal or barangay officer
@ May 4 – 12 Campaign Period
@ May 14 Election Day
@June 13 Last Day to file Statement of Election Contribution and Expenditures