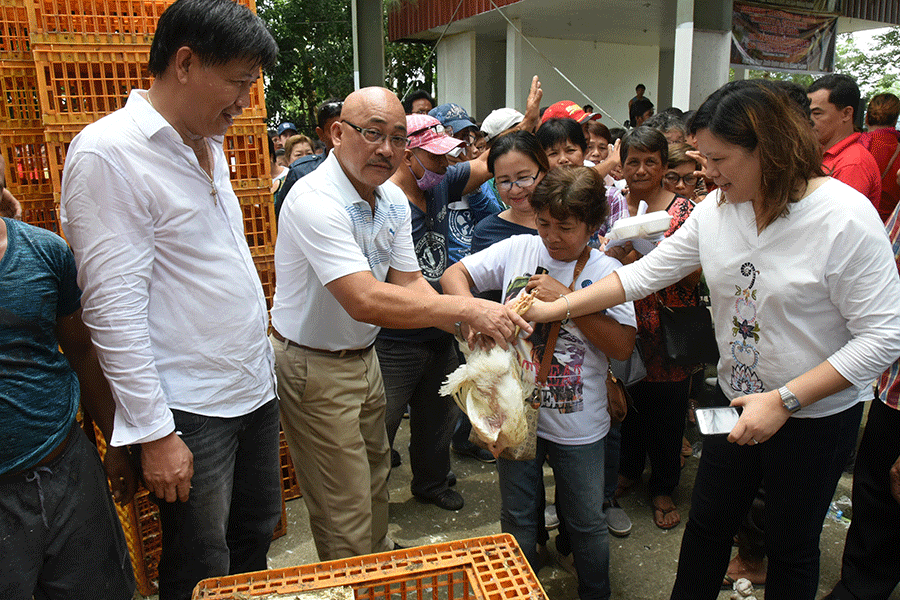 Some 8,000 live broiler chickens worth at least P1.6 million were distributed for free to the residents of Barangay Bahay Pare, Candaba anew at no cost to the municipal government.
Mayor Danilo Boy Baylon clarified the broiler chickens are healthy and safe to eat and free from any virus and these came from his poultry farms.
The mayor said the distribution is part of the regular sharing of 'love' and 'charity' of Danway Missionaries led by his wife –Aniway Baylon.
He said the provision of live chickens is a regular activity which they used to do ever since as a form of thanksgiving to the Almighty through sharing to the people the blessings they received.
Baylon's wife told the beneficiaries that the most important food they could share is the food for the soul, which is the word of God.
More than these material blessings, we want to share the blessings of the Word of God," wife of the mayor said.
Baylon said they want the people to embrace spiritual upliftment through regular listening to the word of God and likewise continue to uphold moral recovery through value formation.
Baylon said he draws his strength from God in order to serve the people of Candaba and is committed to effective and efficient public service.
"I want the people of Candaba to completely recover morally and spiritually, hence, any form of gambling especially during fiestas are not allowed in this municipality," he said.
The mayor said in the town's local government, his office is always open to anyone needing the mayor's assistance.
He instructed the people to report directly to his office any form of anomalies and irregularities committed by any employees and officials of the municipal government. –JOEL P. MAPILES/PIO