FREE Internet connections to all public schools in Angeles City is now a reality.   
This after Mayor Carmelo "Pogi" Lazatin Jr. said at least 41 elementary schools and 9 high schools will soon have free Internet connections as part of the city government program to provide digital education to students in public schools.
Mayor Lazatin said the public school students will now be connected to the world and this digital education will further enhance their knowledge as they seek higher learning. "Internet is now an indispensable utility that should be accessed by all of Angelenos," said Mayor Lazatin.
The free Wifi connections to all public schools was conceptualized by Mayor Lazatin in coordination with Converge ICT Solutions Inc. who agreed to provide Internet connection for free as part of its corporate social responsibility.
"It's our way of giving back to the community where we started," said Uy, who is originally from Angeles City.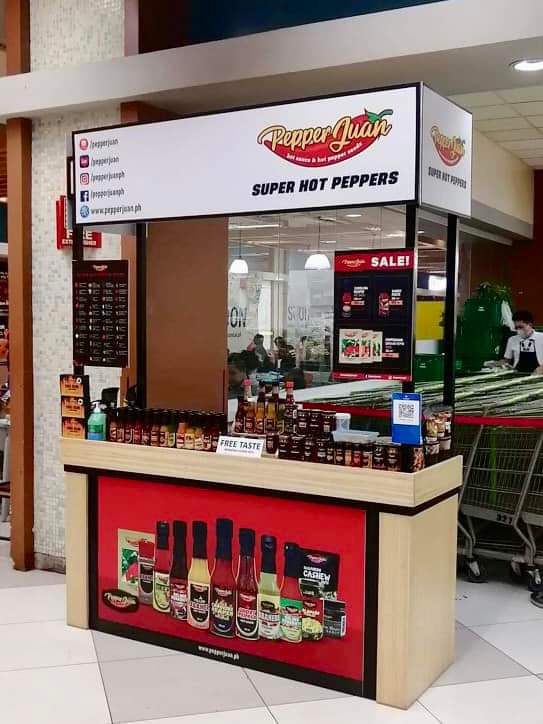 Converge will infuse $1.4 billion in the development of its fiber optic backbones in northern and southern Luzon, some $350 million dollars of which alone will be spent in Angeles City.
Mayor Lazatin has met with Uy on Wednesday afternoon at the city hall. Uy said he will support the undertakings of the city government led by Mayor Lazatin.
For a start, Uy will donate the proceeds from the sale of some 400-kilometer copper wire to the further development of ONA facilities.
Converge ICT is currently taking down the old Internet and cable wires made of copper as the firm shifted to the pure end-to-end fiber optic technology in Angeles City.
Converge is currently laying out its sea cables that will connect it to several islands in the country such as Cebu City.
Among the public schools that will be provided free Internet connection are:
PUBLIC ELEMENTARY SCHOOLS
EAST DISTRICT
Abelardo G. Tinio Elementary School – Nepomuceno, Capaya II
Angeles Elementary School – Jesus St., Pulungbulo
Belen Homesite Elementary School – Cabalero, Sto. Cristo
Cutud Elementary School – Brgy., Cutud
Don Ambrosio Mendiola Elementary School – Capaya I
Enrica Sandico Elementary School – Maligaya, Pulung Maragul
Mining Elementary School – 5034 Purok 5, Mining
Pandan Elementary School – Magalang Road, Pandan
Pineda-Gutierrez Elementary School – San Vicente, Tabun
Pulungbulo Elementary School – Pulungbulu
San Ignacio Elementary School – San Jose St., San Ignacio, Pandan
Sapalibutad Elementary School – Sitio Cubul, Sapalibutad
Sto. Domingo Elementary School – San Pedro, Sto. Domingo
NORTH DISTRICT
Dr. C.N. Dayrit, Sr. Elementary School – ML Quezon, Lourdes Sur East
EPZA Resettlement Elementary School – EPZA, Pulung Cacutud
Marisol Bliss Elementary School – May Flower St., Brgy. Ninoy Aquino
Pulung Cacutud Elementary School – Pulung Cacutud
Salapungan Elementary School – Dona Agripina St., Salapungan
Sitio Pader Elementary School – Pulung Maragul
Sta. Maria Elementary School – Elisa St., Balibago
Teodoro P. Tinio Elementary School – Abacan Road, Balibago
Virgen Delos Remedios Elementary School – Sandico St., Virgen Delos Remedios
SOUTH DISTRICT
Apung Guidang Nepo Elementary School – Daves St., Barangay Cutcut
Cutcut Elementary School – Rizal Ext., Cutcut
Don Pepe Henson Memorial School – Sta. Trinidad
Leoncia Village Elementary School – Sto. Domingo
Lourdes Northwest Elementary School – Kalayaan St., Lourdes Northwest
M.Nepomuceno Elementary School – Gail, Cutcut
Sto. Rosario Elementary School – Miranda st., Sto. Rosario
WEST DISTRICT
Alberto G. Pabalan Elementary School – 6th St, Balibago
Amsic Elementary School – Purok 3, Amsic
Cuayan Elementary School – #3 Brgy., Cuayan
Edilberto M. Ganzon Elementary School – Purok 3, Anunas
Gueco Balibago Elementary School – Don Gueco Corner Rina St., Mt. View Balibago
Malabanias Elementary School – Tamarind St, Malabanias
Pampang Elementary School – P-I Sto. Niño, Pampang
Sapang Bato Elementary School – Camilia St., Sapangbato
Sapang Bato Elementary School- Air Force City Elementary School – Kudiaro St., Air Force City
Sapang Bato Elementary School- Sitio Target Extension School – Sitio Target, Sapangbato
Sta. Teresita Elementary School – Carlota De Leon St, Brgy. Sta. Teresita
Tacondo Elementary School – Sampaguita, Margot
PUBLIC HIGH SCHOOLS
Angeles City Nat'l. Trade School – Friendship Hi-way, Cutcut
Angeles City National High School – Arayat Blvd., Pampang
Angeles City National High School- Special Science Class – Arayat Blvd., Pampang
Angeles City Science High School – Dona Aurora St., Lourdes Sur East
CM Recto ICT High School – Dona Aurora St, Claro M. Recto
EPZA Resettlement National High School – EPZA, PULUNG CACUTUD
Francisco G. Nepomuceno Mem. High School – Citicenter, Pandan
Rafael L. Lazatin Mem. High School(Balibago HS) – PM Pabalan St., Balibago
Sapangbato High School – Aguinaldo St., Sapangbato