Parts of Central Luzon were inundated this third quarter of 2023 due to torrential rains caused by the southwest monsoon that was enhanced by tropical cyclones Egay, Falcon, Goring, and Hanna. This caused damages to infrastructure and agriculture, and disruption of economic and social activities.
As discussions ensue on the long-term solution to this worsening perennial problem, a natural wonder in Pampanga can at least help mitigate it.
Pampanga State Agricultural University (PSAU) Assistant Professor IV Dr. Gerald Salas explained that Mount Arayat, and the forest trees within it, play a big role in terms of the water cycle.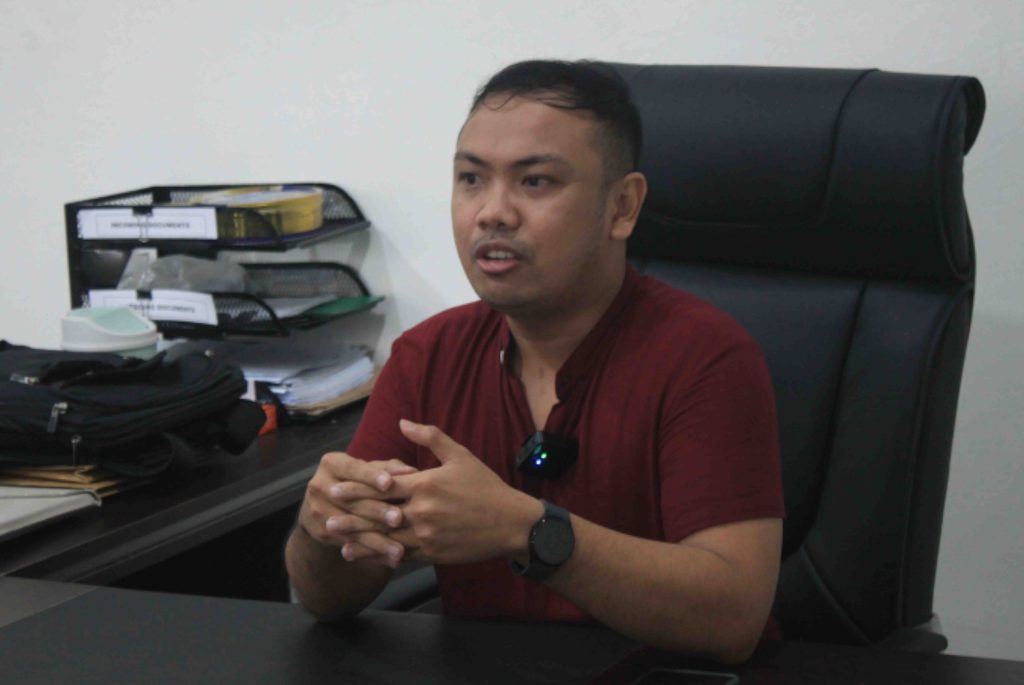 "We all know that there were a lot of areas that were recently flooded because of the volume of water from rains. The mountain and the forest trees play a big role when it comes to water cycle because they are the ones absorbing it. If Mount Arayat and the forest trees there will not be taken care, of course it will be affected," he said.
Salas furthered that there is also a concept of ridge to reef.
"If the mountain is destroyed, it can have a domino effect on the plains and up to our coastal areas. We can also experience landslides like the ones which happened in the past. If we do not strengthen the protection and conservation of Mount Arayat, we will encounter more tragedies later on," he warned.
Pampanga's first protected landscape
Mount Arayat Protected Landscape (MAPL) is a solitary mountain within the central plains of Luzon harboring rich geological history and vast number of ecosystems supporting a megadiverse number of species. It was formerly known as Mount Arayat National Park until it was officially legislated into MAPL by virtue of the Republic Act No. 11684 signed on April 8, 2022 by former President Rodrigo R. Duterte.
Department of Environment and Natural Resources Provincial Environment and Natural Resources Office (DENR PENRO) Pampanga Officer-In-Charge Roger Encarnacion explained that Mount Arayat is a dormant stratovolcano covering about 3,726.5 hectares.
"Mount Arayat, as a dormant volcano has no historically recorded eruption. However, soil conditions and rock samples from MAPL denote of previous volcanic activities," he disclosed.
MAPL stretches to five barangays in the municipality of Magalang namely Ayala, Sto. Niño, San Vicente, San Agustin and Turu as well as seven barangays in the municipality of Arayat namely San Juan Baño, San Mateo, Gatiawin, San Roque Bitas, Panlinlang, Baliti, and La Paz Turu.
DENR PENRO Pampanga Conservation and Development Section Chief Perlita Mulato shared that endemic flora in MAPL include the Arayat Pitogo (Cycas riuminiana), Pyrostria arayatensis (discovered in 2017), and Lanutan (Mitrephora lanotan). Among the reported endemic fauna, on the other hand, are the Luzon Bleeding Heart (Gallicolumba luzonica), Philippine Eagle Owl (Bubo philippensis), and Philippine Long-Tail Macaque (Macaca fascicularis philippensis).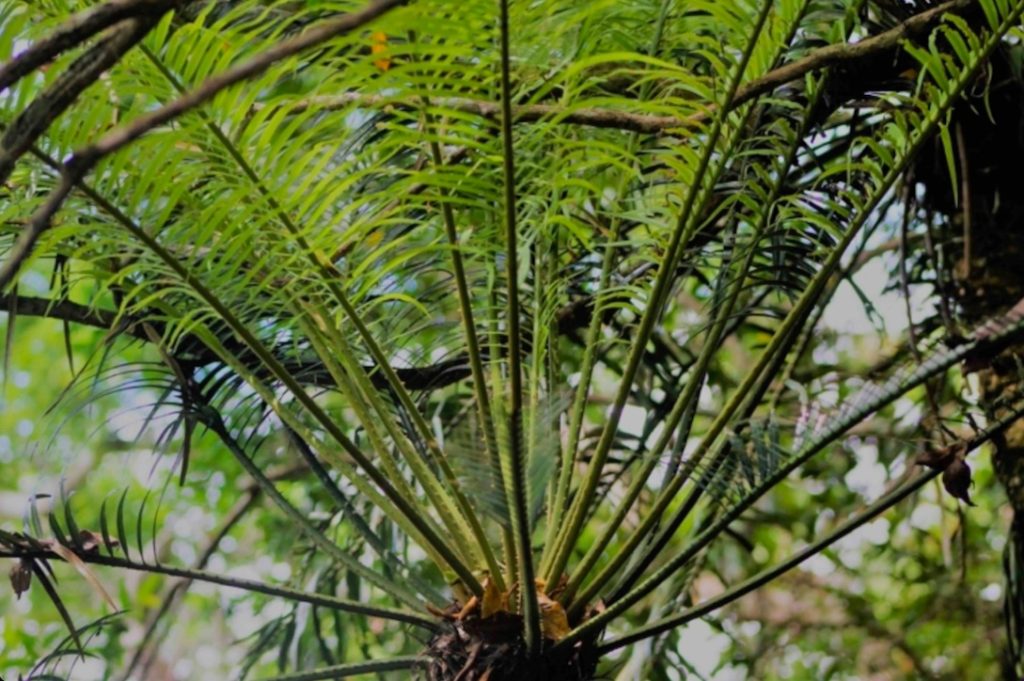 The International Union for Conservation of Nature (IUCN) considers the Arayat Pitogo and Luzon Bleeding Heart as Endangered, which means that these species face a very high risk of extinction in the wild.
Moreover, IUCN classifies Philippine Long-Tail Macaque as Vulnerable or facing high risk of extinction in the wild, while the Lanutan and Philippine Eagle Owl as Near Threatened.
MAPL not only harbors rich and diverse species but also serves to boost ecotourism in the area. With popular destinations like Stations of the Cross, camping site, waterfalls, and spring water pool, the place offers a number of activities for tourists and locals alike.
Stakeholder contribution in the protection and conservation of MAPL
Various stakeholders work hand in hand in the protection and conservation of MAPL. It is being managed by the Protected Area Management Board (PAMB), chaired by the Regional Executive Director of DENR Regional Office III.
Members include DENR PENRO Pampanga, Office of Civil Defense Regional Office III. National Economic and Development Authority Regional Office III, PSAU, the provincial government of Pampanga, the municipal governments of Magalang and Arayat, chairpersons of the 12 surrounding barangays, and chairpersons of three People's Organizations (POs) situated within the MAPL namely New Maria Sinukuan Upland Farmers Association Inc., Cananaoan Upland Community and Farmers Association Inc., and Samahan ng Magsasaka ng Ayala sa Mataas na Lupa, Inc. (SMAMLI).
On the part of the provincial government of Pampanga, it works closely with DENR PENRO and PAMB when there are activities in MAPL, such as the recent Holy Week observance where pilgrims trooped the Stations of the Cross on the Magalang side.
Provincial Government of Pampanga Environment and Natural Resources Office (PG-ENRO) Supervising Environmental Management Specialist Irene Marie Villar said they sent personnel to conduct cleanup activities during that period.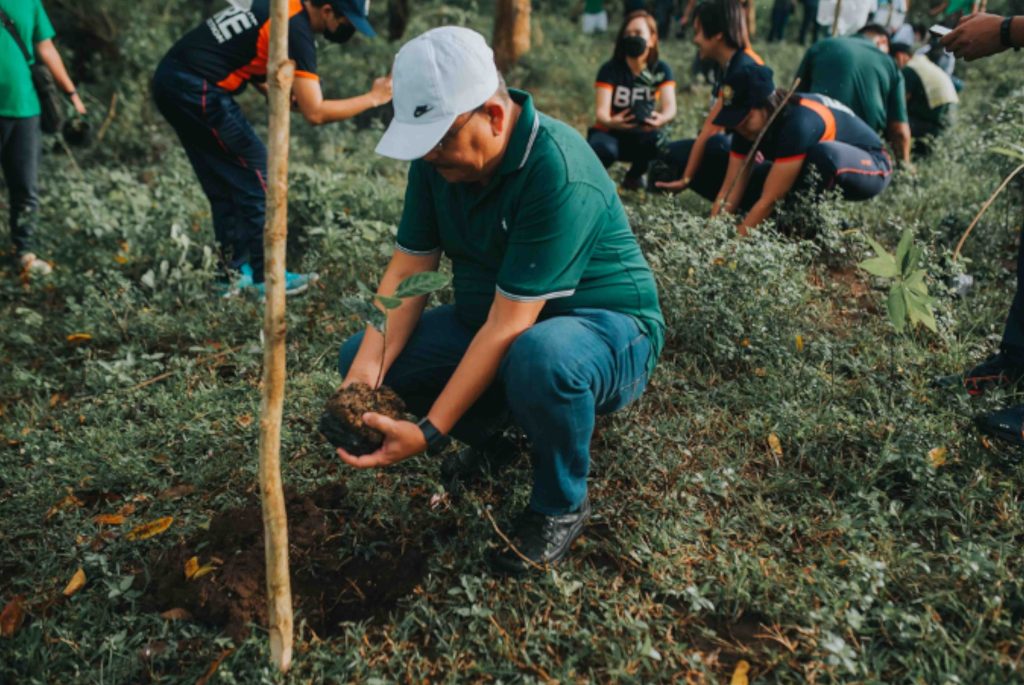 PG-ENRO also spearheads various tree growing activities such as the "Deltanim Project" where Capitol employees, partner national government agencies, and PSAU planted langka (jackfruit), kasoy (cashew), guyabano (soursop), and atis (custard/sugar apple) at the Magalang side in barangay Ayala. It likewise conducts Information, Education and Communication activities in the communities, explaining that what is done in MAPL affects all the ecosystems below such as those going to the rivers, lakes, streams and other lowlands.
"Among those in the pipeline is an update of our Provincial Environment Code, which was passed by the Sangguniang Panlalawigan (SP) in 2019 hence not covered by the recent declaration of MAPL. It is a priority legislative agenda of the current administration. Aside from that, we will be seeking the recommendation of the PAMB as there might be a need to legislate, such as SP ordinances or resolutions," she furthered.
Moreover, Barangay Ayala Chairperson Bienvenida Bautista said they frequently remind tourists and residents alike to mind their trash and do not leave them in the Stations of the Cross or camp site. The 1st to 6th stations are located in the residential area of the village while the 7th to 14th stations are within MAPL.
SMAMLI Chairperson Rogelio Delima, for his part, shared that his 45-member group provides tour guides to those who wish to visit the Stations of the Cross and beyond. They also scout for areas where various groups can conduct tree growing activities.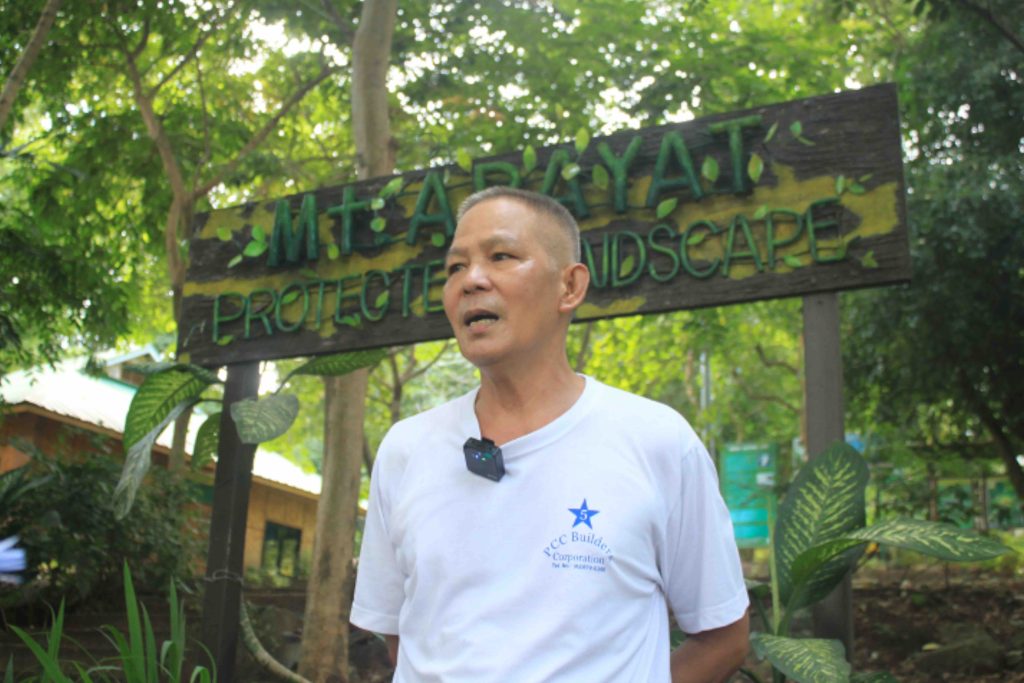 "As PO Chairperson, I really have a big concern here in our mountain because we live here in the first place. So if we don't help in its upkeep, then our place will become trash when the time comes. That's why we appeal to visitors to comply with our rules. I'm sure this is not the first ecotourism site or mountain that they had visited," Delima furthered.
Meanwhile, PSAU currently implements a project on the Conservation and Management of MAPL through Enhanced Community Participation that is funded by the Philippine Council for Agriculture, Aquatic and Natural Resources Research and Development of Department of Science and Technology.
Salas explained that the project has five components: first, identify the ecosystem structure of MAPL and its trends and threats; second, identify and prioritize sites and activities for conservation and tourism through scenario analysis; and third, determine the carrying capacity of the prioritized sites.
Component Four seeks to establish a Community Tree Nursery on both the Magalang and Arayat side that will be managed by POs.
"In the Community Tree Nursery, we see the people being directly involved in the planting and taking care of the seedlings and indigenous trees. In that way, we are educating them also that these are the trees needed in the area. We will provide the materials and enough training for them to manage it," Salas said.
According to him, the aim is for every tourist going to Mount Arayat to buy a seedling from the tree nursery to plant in order to embed conservation in the tourism activity.
And lastly, Component Five is focused on Conservation Education.
"Our target here are not only locals in the area but different secondary schools nearby as well. It is better to inculcate to them the values of conservation and management of MAPL at an early age as they will become leaders of their community and even the country in the near future," he emphasized.
Mount Arayat is synonymous to Pampanga and the Kapampangan people, as depicted in paintings, poems, songs and movies. Aside from being an anchor of a vast number of ecosystems supporting a megadiverse number of species, it can also mitigate the effects of flooding and landslides if protected and conserved properly and sustainably. Let us treasure Mount Arayat as an heirloom that we can pass on to the next generation.