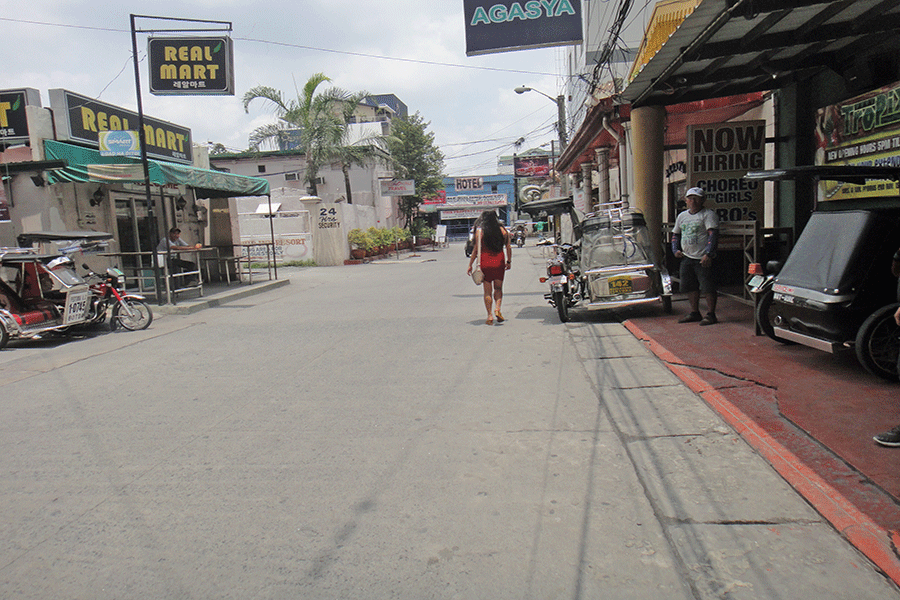 ANGELES CITY — An anti-graft and corruption case is being eyed against Mayor Edgardo Pamintuan and other officials for allegedly permitting a company to use a government land without any contract.
Opposition Councilor Carmelo "Pogi" Lazatin, Jr. on July 13, 2017 filed a resolution requesting an urgent investigation on the operations of Palladium Hotel, a business managed by one Elvira Granil.
Lazatin said Palladium Hotel is using a government land property located at Real St. in Barangay Balibago and covered by TCT No. 15956.The property has an area of 1,126 square meters.
In a series of documented hearings conducted by the City Council Committee on Landed Estate and Assessment in April and May this year, Palladium Hotel requested approval for improving its building from eight to 12 floors.
According to Lazatin, there are no documents showing that Palladium Hotel has a contract to lease the government property.
In fact, he said, there is another company leasing the property for 25 years. It is the Crystal Palace Bar.
On January 22, 2013, the Angeles City government duly represented by Pamintuan entered into a lease contract with Crystal Palace Bar, allowing the business entity to use the land property owned by the local government located at Real St., Barangay Balibago in exchange of a lease amount of P140,000 per month for a period of 25 years.
Lazatin pointed out that under Art. VI of the said lease contract between the Angeles City Government and Crystal Palace Bar, the lessee (Crystal Palace Bar) "shall not directly or indirectly assign or transfer its right of lease over the leased premises or any portion thereof under any circumstances and such contract made in violation of this clause shall be null and void, unless, the assignment or transfer is with the consent of the lessor (Angeles City Government).
"There is no evidence or document proving that Palladium Hotel has a sub-lease contract with Crystal Palace Bar and should there be any, there is no document or certification from the Angeles City Government saying thatthat it has prior consent on any transfer of lease from Crystal Palace Bar to Palladium Hotel as stipulated in the lease contract Under Art. VI," Lazatin said.
Lazatin further explained that there is a clear violation of the lease contract because Palladium Hotel is not legally authorized to use the said property and therefore, it should be ordered to vacate the premises.
"Palladium is operating and using the premises without contract with the Angeles City Government," he said.
"The Office of the Mayor also approved the proposed improvements on the property despite the glaring discrepancies and irregularities involving the leased property under TCT No. 15956,"Lazatin said.
"The Angeles City officials who approved the construction requested by Palladium Hotel obviously abused their authority inflicting undue injury and disadvantage to the government. They entertained and approved the request of Palladium Hotel despite the fact that it is not a legal party authorized to use the land property under TCT No. 15956," the councilor added.
Granil is also the signatory representing Crystal Palace Bar.
"It does not matter who represents the companies. What matters is the fact that Crystal Palace Bar and Palladium Hotel are two different and distinct businesses. The former has the legal contract to lease. Palladium has no authority to use the property. Actually, the mere fact that the same person has represented these businesses raises more questions and doubts as to why was she given much accommodation and credence despite the fact of her intent to abuse the contract," Lazatin said. (Press Release)