CALBAYOG CITY – Police busted a private armed group allegedly maintained by a local chief executive in Western Samar, following simultaneous raids at Barangay Patong, Upper Valley area here.
Arrested were four persons including the barangay chairman and seizure of assorted firearms and ammunition, a top police official announced Tuesday.
Senior Supt. Nick Torre, director of Western Samar Provincial Police Office, identified the suspects as Jimuel Terga, Bgy. Patong Chairman and alleged leader of the group; Jovito de Palo; Sonny Terga and Jornito de Palo, all residents of said place and believed members of PAG.
Jimuel Terga is a close relative of Bembol Terga, a known gun-for-hire and wanted for a series of murder cases in the whole and Samar area.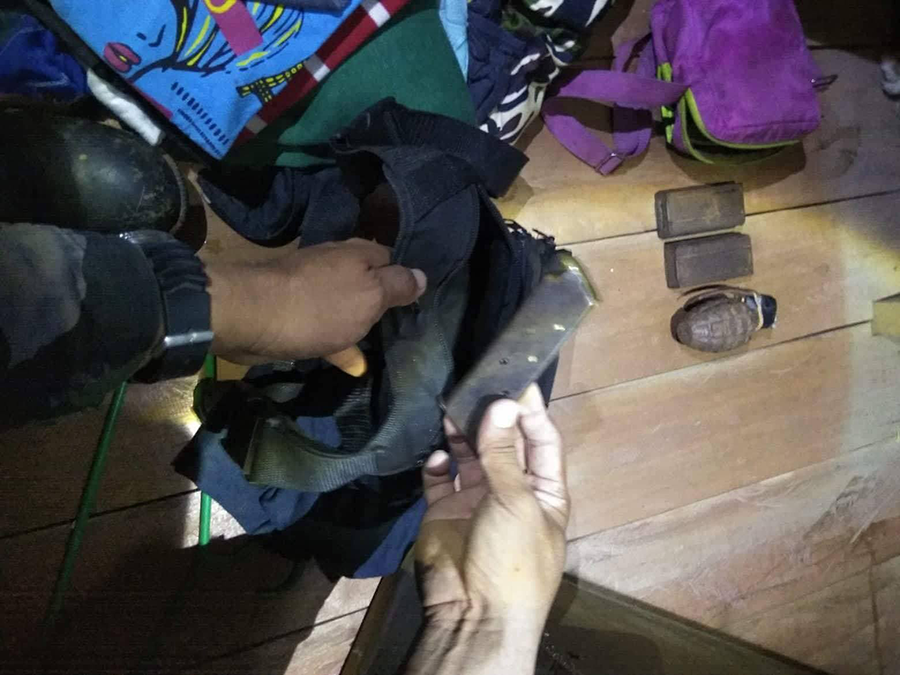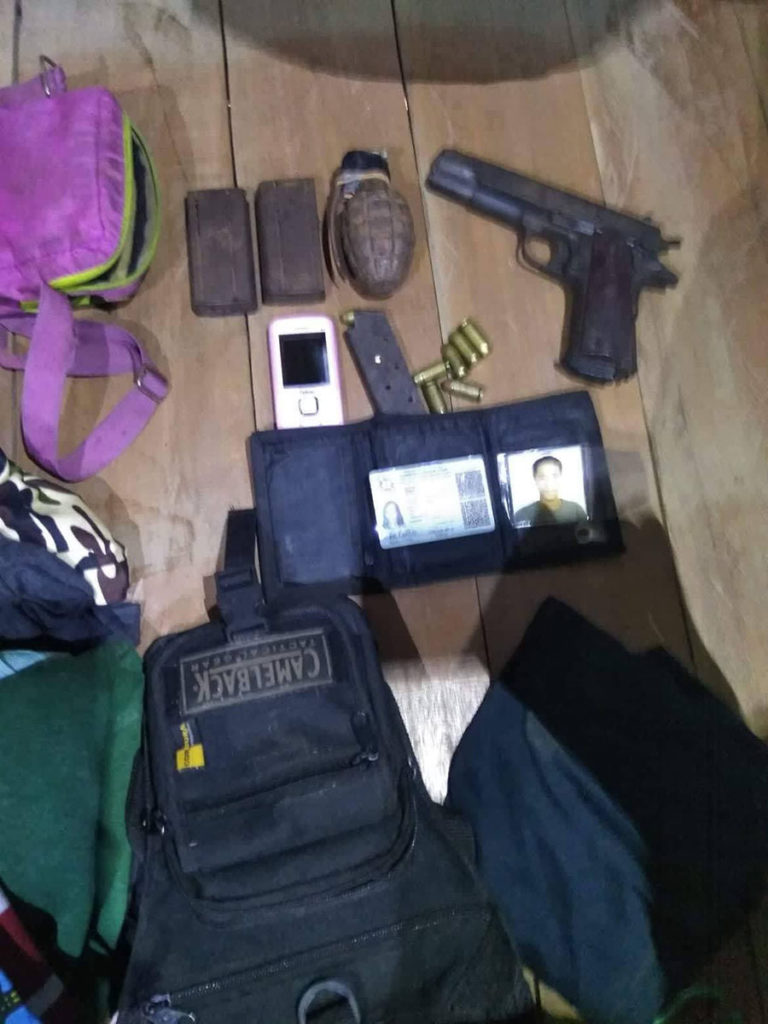 Torre said the suspects did not show any form of resistance as lawmen from 1st Samar Provincial Mobile Force Company and other police units rapidly surrounded the target areas situated uphill of Bgy. Patong, a remote community situated in this city.
"Our troops, in full-battle-gear, jumped off past 2 a.m. and we hit the target past 4 a.m., to serve the search warrant against the suspects who were surprised by the presence of lawmen," said Torre.
Calbayog City mayor Ronald Aquino accompanied by two lawyers hastily motored to police headquarters in nearby Bgy Palanas-Cara here where he reportedly questioned the legality of the raid and arrest of the suspects.
Aquino stayed for several hours at the police headquarters citing irregularities in the conduct of raids. The mayor halted harassing the operatives when he noticed one policeman taking a video, according to police sources.
Torre said the raid was conducted on the strength of a search warrant issued against the suspects for illegal possession of firearms, explosives and ammunitions.
The search, Torre said, was properly conducted and witnessed by barangay officials.
Seized from the residence of Jemuel Terga include calibre .45 pistol; Jovito – three pieces calibre .38 revolvers, a grenade and a carbine rifle; Sonny – a KG, hand grenade, and calibre .45 pistol and Jornito – a calibre .45, a calibre .38 revolver and two pieces homemade shotguns, Torre said there were earlier reports that the group has been seen brandishing M16 rifles in some occasions but the search teams failed to find the automatic rifle. "Baka naitago kaagad or inilipat ng ibang bahay."
The suspects were taken to Mobile Force Company headquarters for further investigation as criminal charges ranging from illegal possession of firearms, explosives and ammunition are being readied against them.