Angeles University Foundation (AUF), in cooperation with the Angeles City Solo Parents Alliance for Community Enhancement (SPACE), has selected its second student to receive a scholarship grant through the Pope Francis Scholarship Fund (PFSF).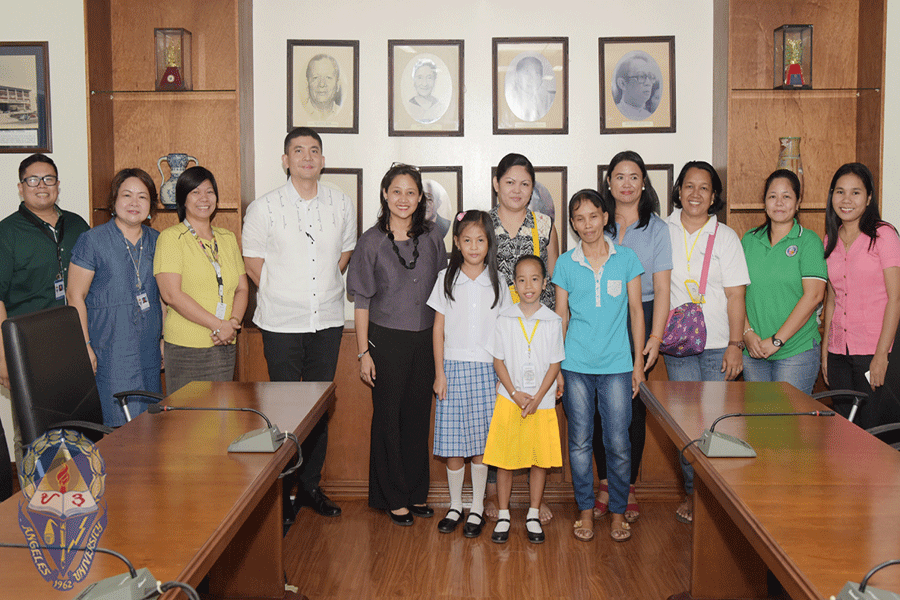 In an agreement signing ceremony held at the AUF Main Campus last September 18, AUF awarded to Angel S. Timbol, grade 3 student from EPZA Resettlement Elementary School in Angeles City the scholarship grant that will cover everything she
would need until she completes grade 12.
Angel is the second PFSF scholar of AUF, after the successful first wave of scholarship fund was granted to Yunice B. Basas, a grade 5 student from Jose P. Dizon Elementary School, also in Angeles City.
The Pope Francis Scholarship Fund was organized to gather donations of various individuals and institutions to support the educational needs of a scholar until Grade 12 completion. It covers miscellaneous expenses (including uniform, books, meals and transportation allowance) of public school students who are not eligible for other scholarship. The selection of scholars is facilitated by the AUF Center for Christian Formation and Praxis (CCFP) and the Office of Student Affairs and Financial Aid (OSAFA).