ANGELES CITY – The Angeles University Foundation held its third annual Disaster Simulation and Course Review training at its main campus on Nov 9, 2018.
Training agency Rescue 177 instructed fourth year and fifth year college students regarding first aid, bandage wrappings, proper way to carry a victim, and the sequence of evacuation during disasters.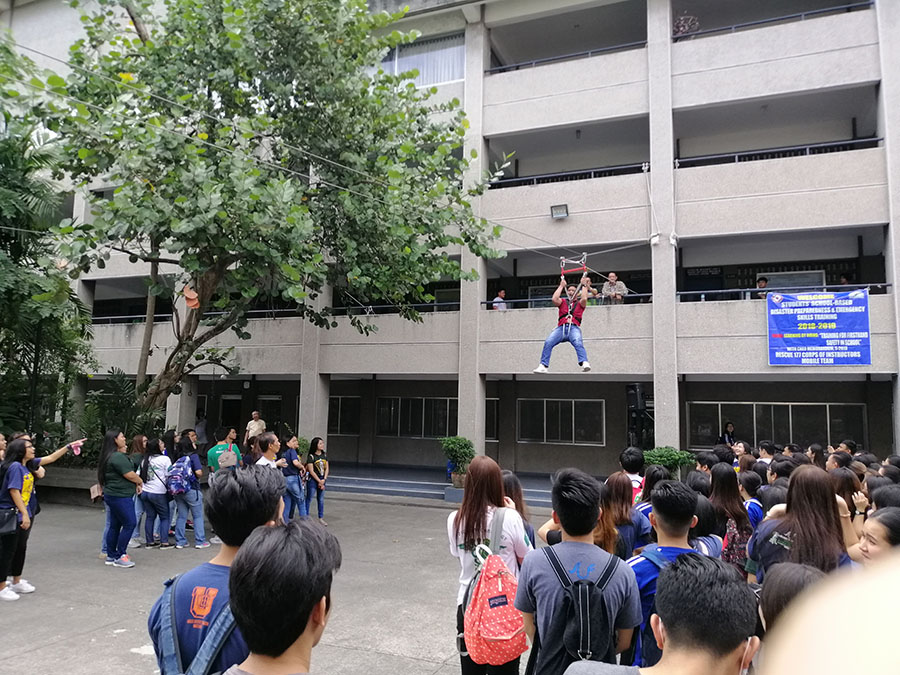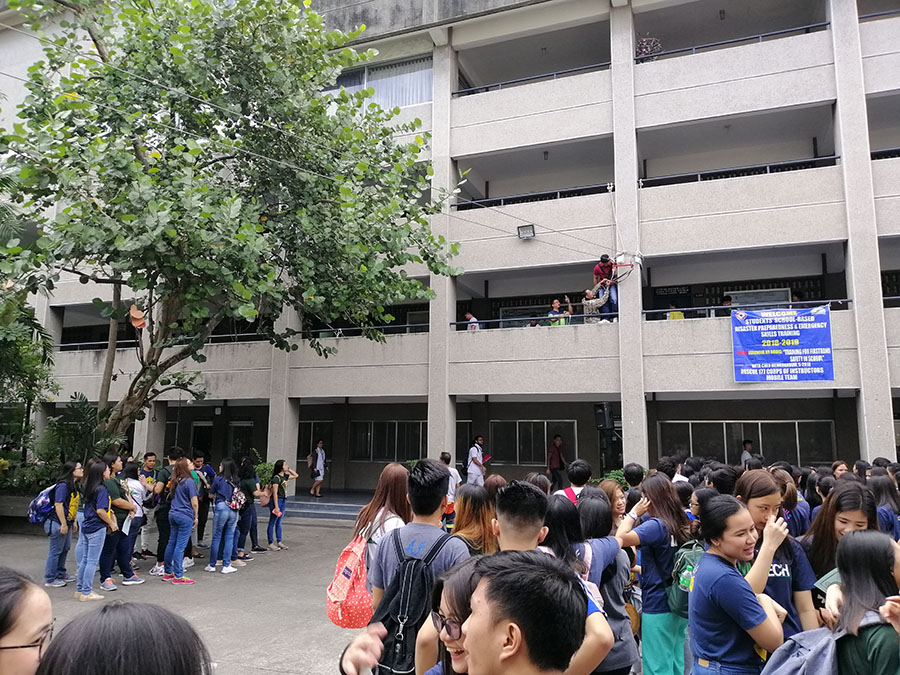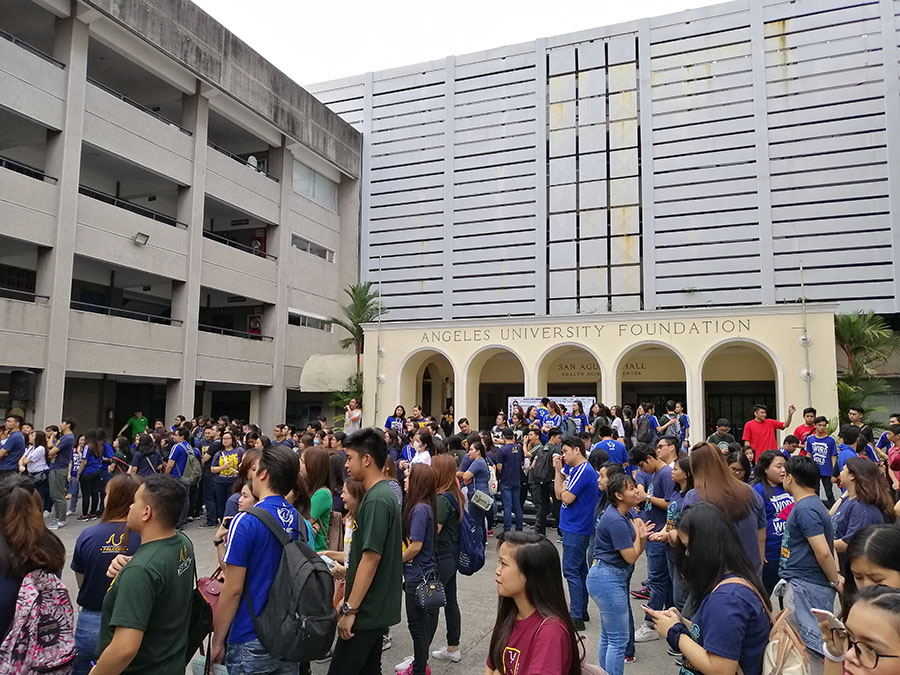 Rescue 177 is a disaster training agency based in Valenzuela City. They are accredited by the Commission on Higher Education.
A faculty member of the Center for Christian Formation and Praxis (CCFP), Joseph Renus Galang said that the activity is based on RA 9163 and RA 10121 which are the NSTP Law and Disaster Risk Reduction and Management Act respectively.
All members of the National Service Reserve Corps (NSRC) or the graduates of the National Service Training Program (NSTP) are required to attend the disaster training program in order to equip them with the proper skills needed for emergency response.
"We believe that it's part of our Christian duty to help whoever is in need and whenever we can," Galang said. "And we're putting our students in the position to help so that they can help if ever that time comes."
The Center for Christian Formation and Praxis organized the program as they also handle NSTP courses. They teach Filipino values and ideals that are in line with the teachings of the Catholic Church on what it means to be a true Christian disciple.
There were no untold incidents that happened within the three years of conducting the training program as they assured that students with medical conditions would be exempted in certain activities that they cannot do, provided that they submit medical certificates to the CCFP office three days before the training.
Overall, Galang expressed his satisfaction with the success of the activity.
"The students both learned and enjoyed based on their reactions after the training," he said. "It was a good thing as well that the skies cooperated on that day." — Renz Christian Sta Maria / AUF Intern