For the very first time, the Big Bad Wolf Book Sale will be held in Pampanga from July 12 – 22! Catch the 24-hour Book Sale at LausGroup Event Centre in San Fernando. Cabalens can expect a wide selection of brand-new English books in various genres at 50% – 90%. Entrance is FREE!
The sale will be bringing in best-seller titles, young adult fiction, romance, science fiction, crime thriller, business, self-help, architecture, design, cooking, children's fiction, and activity books, among others.
More magical reading selections
The Big Bad Wolf Book Sale will be introducing six new Magic Book or augmented reality (AR) titles in comparison to the Big Bad Wolf Book Sale Manila 2019 that happened in February. With a total of 12 titles that are perfect for readers who wish to see their beloved children's books come to life and tinker with their imagination and creativity, some of the new titles are Cinderella, Old Macdonalds, and the Wheels on The Bus.
"Learning from experience is more memorable for a child because of the fun moment they have while understanding the concepts. Through an attractive book, parents will also be able to instill reading habits from young. This is what our Magic Books bring to their readers," said Jacqueline Ng, Founder of the Big Bad Wolf Book Sale.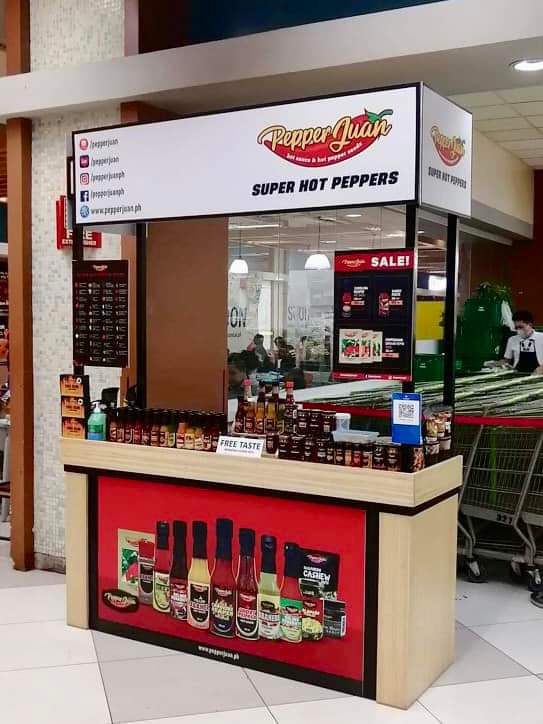 "As children work together with their favorite character to finish the story, they will become more immersed, and have a more fun experience reading," she added.
Partnership with Gawad Kalinga
Through the Big Bad Wolf Books CSR arm, Red Readerhood, Big Bad Wolf Books strengthens their partnership with Gawad Kalinga (GK). Currently, in 2019, a total of 6,838 books have been donated to GK partner communities through the Big Bad Wolf Book Sale Manila 2019. Book sale goers can also pay it forward by purchasing a book from the designated Red Readerhood booth at the Sale.
"Through our partnership with Big Bad Wolf Books, we are able to inspire and empower members of the GK communities by giving them an opportunity to learn through the platform of the Big Bad Wolf Book Sale," said Luis Oquiñena, Executive Director of Gawad Kalinga.
"At the same time, the Book Sale gives our communities a livelihood opportunity because they also serve as on-the-ground Book Sale staff," he added.
"We are looking forward to expanding the reach of the Book Sale to more provinces in the Philippines so we can encourage more people to read hence why we are organizing the Book Sale for the first time at Pampanga," added Ng.
"By making brand new affordable English books more accessible, especially to underserved communities, we will be able to cultivate a generation of readers that can help drive the country forward," she added.
VIP Day
On July 11, 2019, lucky wolfies can get a chance to participate in an exclusive VIP Day wherein they can get first dibs on the books, a day before the official start of the Sale. To snag tickets to this exclusive Sale, visit the Big Bad Wolf Book Sale's official Facebook page at https://www.facebook.com/bbwbooksphilippines/ and Instagram at @bbwbooksph for contests and special announcements.
Mark your calendars and don't miss out on the chance to go book-hunting with the Big Bad Wolf Book Sale Pampanga this July!
About the Big Bad Wolf Book Sale
Touted as the world's biggest and most affordable Book Sale, Big Bad Wolf Books started as BookXcess, a book store that sold excess books from international distributors. The sheer amount of remaining books led founders Andrew Yap and Jacqueline Ng to take it one step further, transforming it to become the Big Bad Wolf Book Sale and expanding across the world to reach book lovers in Sri Lanka, Taiwan, Pakistan, Myanmar Indonesia, United Arab Emirates, Thailand, and the Philippines.
Committed to a vision of changing the world one book at a time and promoting a culture of reading, the Big Bad Wolf Sale offers brand new books at 50 – 90% off recommended retail price on books across different genres, such as young adult, fiction, children's books, and rare collector's titles. Running 24 hours every day, there's bound to be a book of any kind for any person, any time!
The Book Sale has since been to the Philippines four times, beginning with Manila in February 2018, expanding to Cebu in July and Davao in November, and coming back to Manila last February 2019.