Now on its 6th year, SM City Pampanga's Biggest Lantern of Hope brings light and music again to the Christmas Capital of the Philippines. The iconic Pampanga Eye, the biggest and tallest ferris wheel in the Philippines, is set to light up this holiday season through a pyro musical show as it brightens the sky in a grand magical firework display, colorful dancing lights synced with the all-time favorite Christmas carols: Pasko Nanaman, Kumukutikutitap, All l want for Christmas, Santa Clause is Coming to Town, Joy to the World and Happy SM Mallidays jingle.
Click the link for the video: https://fb.watch/ht3gPGntZt/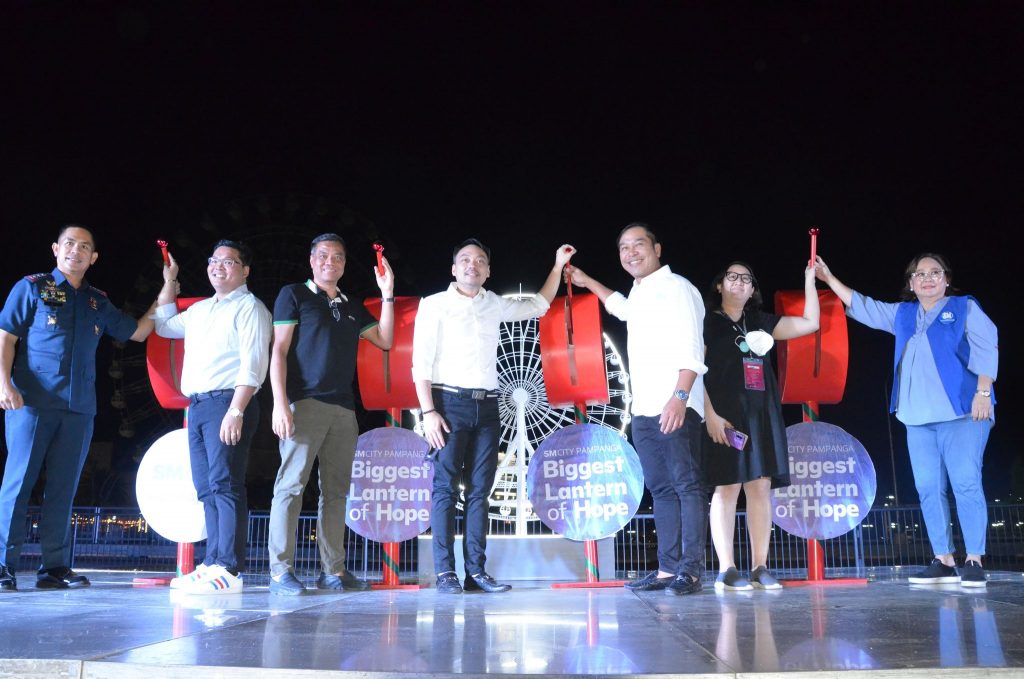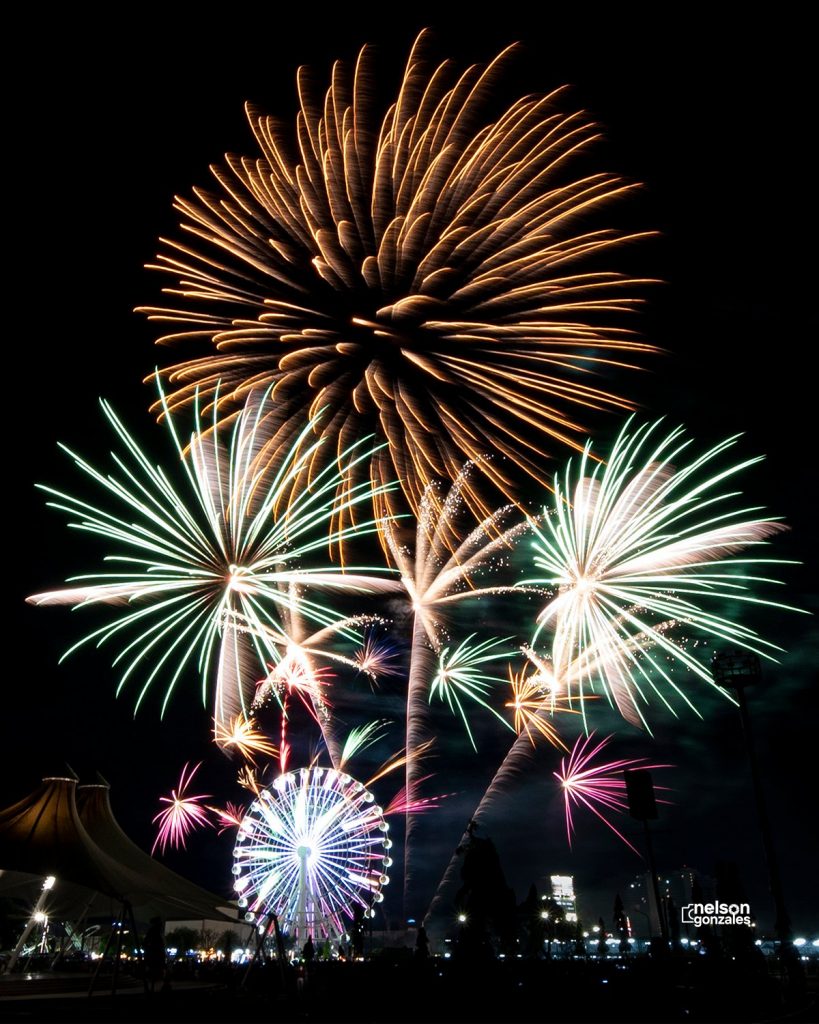 As the Christmas Capital of the Philippines, Pampanga is the birthplace of the giant lanterns that light up the holiday skies. The largest incarnations of the parol, these dazzling handcrafted Christmas lanterns symbolize the Star of Bethlehem. Each lantern stands about 20 feet and features more than 5,000 lights. They are a sight to behold as with each parol displaying a kaleidoscope of light, music, and color.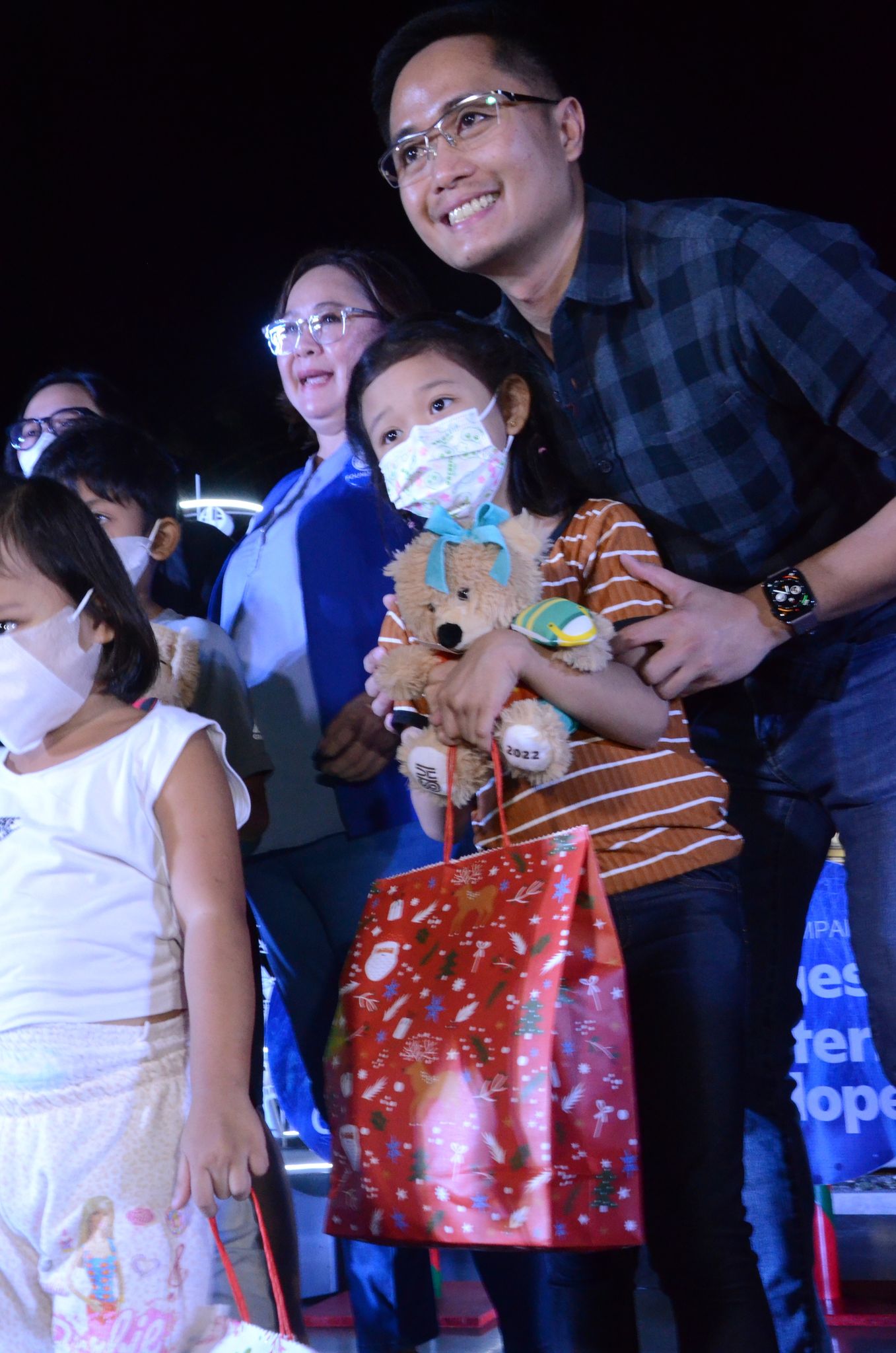 Photo: Government officials and SM executives distributes SM Bears for and gifts for the indigenous kids of Mexico and San Jose. –Photos by JP Manalang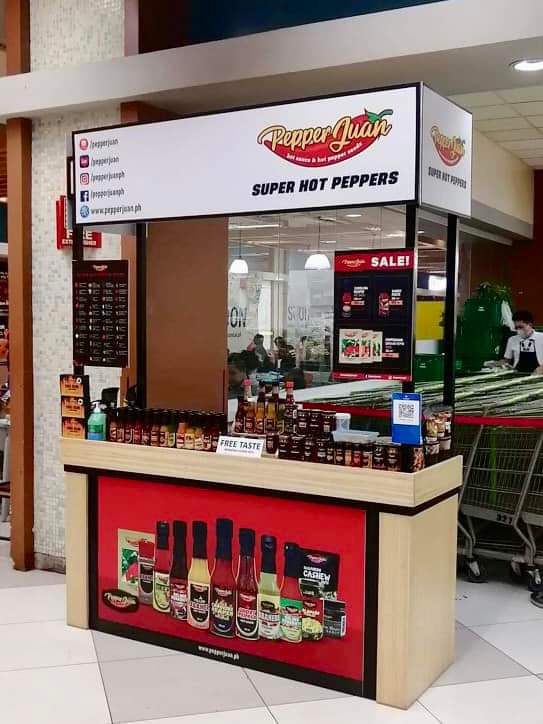 This year, discover a whole new display of colorful lights and fireworks synched with music as the Biggest Lantern of Hope lights up the sky once again. With this, the 65 meter (or 213 feet) tall ferris wheel sparkles with 17,664 dancing led lights as well as additional colorful fireworks on the inner part of the wheel, on-ground and aerial fireworks.
Shoppers can enjoy a spectacular 5-minute fireworks display at Sky Ranch Pampanga starting 7 o'clock in the evening in all Fridays of December.
The Sky Ranch at SM City Pampanga is the first amusement park in North Luzon which brings great family fun with exhilarating rides, and exciting games where, park guests can bring home stuffed toys and other prizes. The park is open to the public from 12 noon to 12 Midnight on weekends and 12 noon to 10PM on weekdays and 12 Midnight on weekdays.
The Biggest Lantern of Hope is one of the many exciting holiday attractions of SM City Pampanga.