City of San Fernando—- Some 1,597 persons with disabilities (PWDs) received a total of P3,900,000 or P2,500 each from the Provincial Government.
The distribution was led by Governor Lilia "Nanay" Pineda at Bren Z. Guiao Convention Center, Friday afternoon.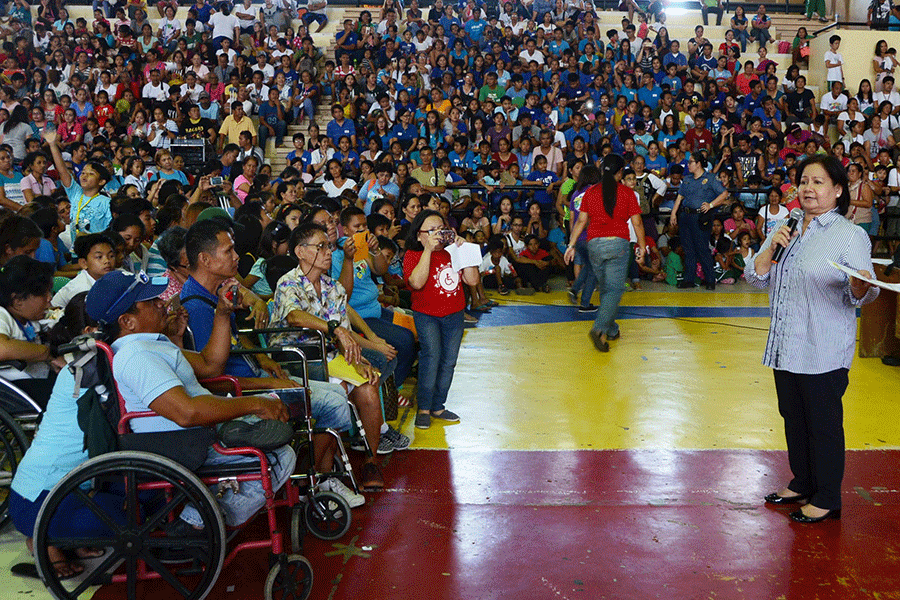 The governor told the relatives of PWDs to give more tender loving care to their family members with disabilities.
The lady governor assured them that the provincial government is always ready to support their needs particularly education, livelihood and other services beneficial to them.
Most of the PWD recipients are elementary and high school students and children of parents with disabilities.
The PWDS expressed gratitude to governor and vice governor for their unrelenting support for their education in spite of their physical condition.
The governor also announced that with the help of the members of the Sangguniang Panlalawigan headed by Vice Governor approved at total of P13,000,000 budget for the benefits of the PWDs.
Provincial Social Welfare Officer (PSWDO) Elizabeth E. Baybayan, said the PWDs were also given wheelchairs, walkers and crutches so, they can move in any place they want and enjoy whatever activities they want to do aside from enhancing their respective talents.
Pasig Congressman Roman Romulo, his wife – Shalani Soledad, Board Members Rosve Henson, Nelson Calara and Olga Frances "Fritzie" David Dizon graced the occasion. –Aida B. Bungue/PIO