The best legacy that you can leave behind is simply by being a good person and by being good to all creations.
I do a lot of missionary work abroad and locally for 18 years now. My company Orissa hands out packages of foods, blankets, slippers, vitamins, even beds and school supplies for students. Hence, the principal tool of my vocation is my natural medicine healing. We mostly reach out to less supported communities or to those who are struggling and helpless, for the large part the reason is their economic situation.
When the pandemic took place, we were forced to stop our Samaritan healing events, except for the food donation giving.
The good news, from last month, every Sunday, at Orissa Holistic Garden, located at Orchard village, Barangay Ayala, Magalang, Pampanga, we started back our healing mission. Using the same alternative medicine approach – mainly for the less privileged children, though adults are welcome too.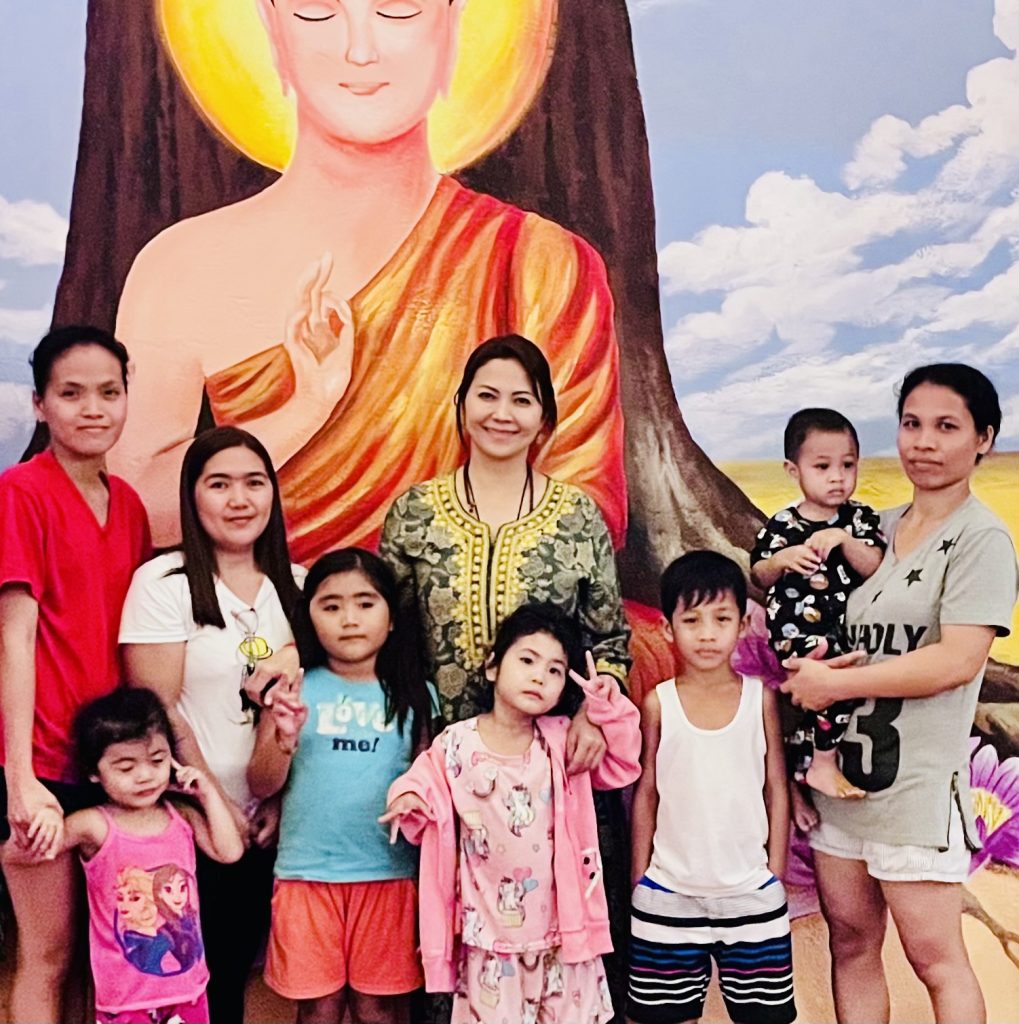 I started with one at first. Her name is Aliya, a 5 year old sweet girl, who had severe seizures, occurring at least 2-3x a day for 3 years, plus a nonstop disturbing cough for 5 months. 
After my session with her, her grandmother said the coughing stopped after 3 days and for 3 weeks now, the unforgiving seizures 80% of it reduced. She said her "apo" sleeps soundly every night from then on and bubblier.
Words went around the community after Aliya's result. The next Sunday after that, another adorable 7 year old child, a girl, came up, with a lump covering half of her face. I did my usual natural medicine approach on her and after 7 days, her lump is almost unnoticeable.
Now I am working on 5 children. And next Sunday there will be more.
The happiness each time our session is priceless. The light of hope sparkling in their eyes and the glow after the healing made my heart melt each time. They take home some organic herbs specifically concocted for their concern, health supplements, a special blend of organic essential oils and simple positive affirmation, to continue their remedy program at home until I see them again.
Their mothers says, their kids are always looking forward to Sunday and excited. We also feed them with our sumptuous holistic food by the way.
If we can only treat illnesses in a happy environment, with simple yet effective methods. All unwell people will get well quicker and will not mind frequenting clinics for wellbeing.
I alone cannot change the world, but I can cast a stone across the waters to create many ripples; Mother Theresa.
Namaste.