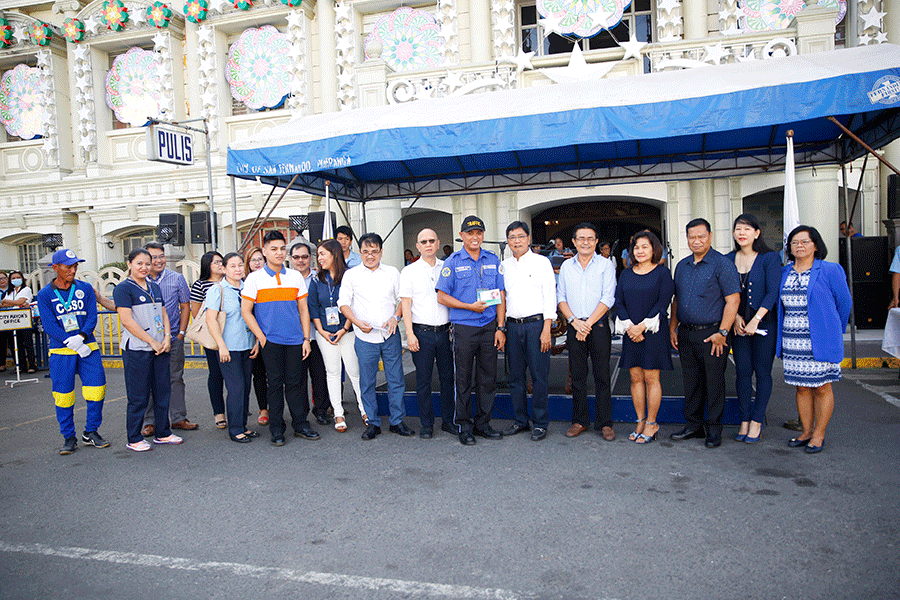 As part of promoting health and wellness in the public sector, all 285 casual employees in the local government unit of San Fernando will be given prepaid health cards to avail various hospital care services.
Mayor Edwin "EdSa" Santiago, together with Vice Mayor Jimmy Lazatin, Councilor Nelson Lingat, City Administrator Engr. Fernando Limbitco, City Health Officer Dr. Eloisa Aquino, City Human Resource and Development Officer Rachelle Yusi and other department heads and rural health physicians led the ceremonial distribution of heath cards on Monday's flag raising.
In her speech, City Health Officer Dr. Eloisa Aquino said the city government funded almost P700,000 to provide health cards with one year coverage to all casual employees.
"This will ensure one time emergency hospitalization with life, accidental death and dismemberment with coverage; and one time availment of up to P25, 000 for the in patient services or hospitalization for confirmed cases of coverable diseases," she added.
For his part, Mayor EdSa stressed the importance of keeping the government workforce healthy as this will guarantee better delivery of public services to the constituents.
"This program is part of fulfilling our health agenda which states "Malusog na Fernandino, Masiglang Pamumuhay ay Sigurado." In order to effectively promote public health, we must first ensure that our fellow public servants are on the right track," he added.
During the last quarter of 2017, the city government also distributed health cards to the 537 permanent and co-terminus employees in the LGU.