It's January of 2018 and my taste buds are a bit paralyzed by the flavorful feast of delights during the holiday season. My tongue is confused – it doesn't crave for anything. But my hungry tummy is on the line. Now I am bothered, went off for a walk, found a humble al fresco themed dining spot outside the mall. The price is right which ranges from 39 to 89 pesos, the place is IG perfect, so I gave it a try.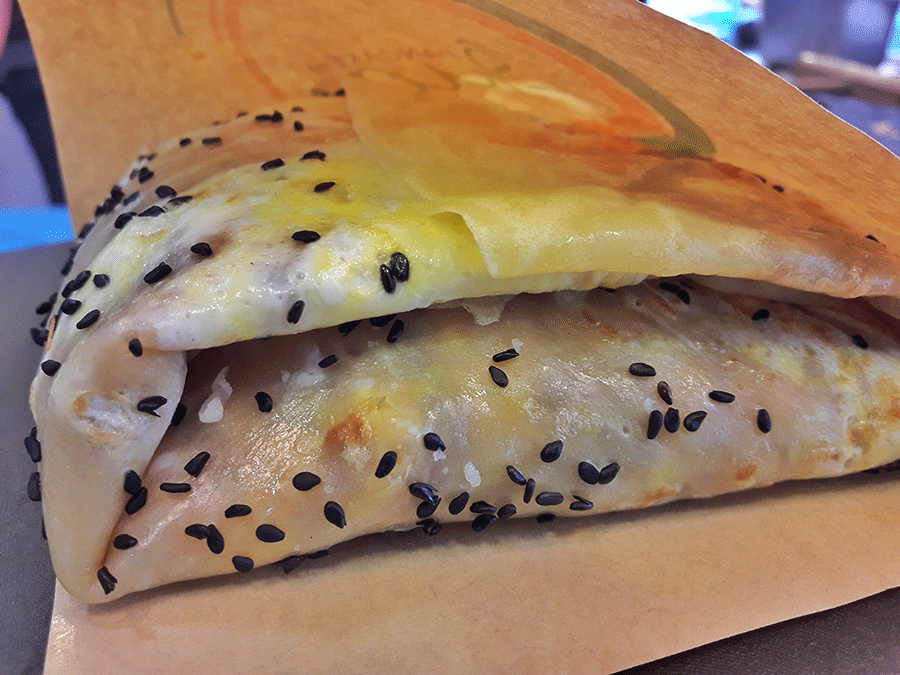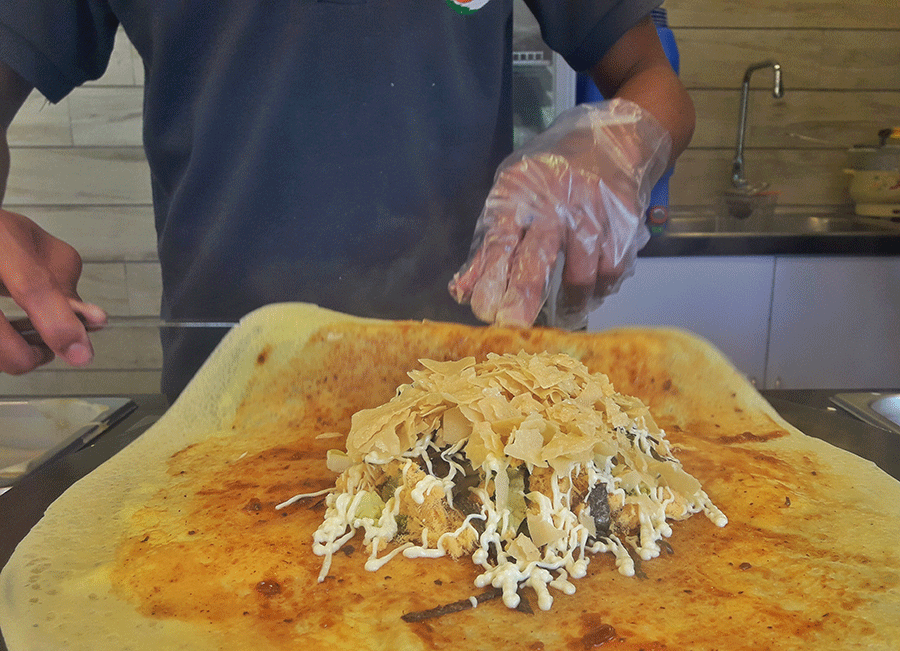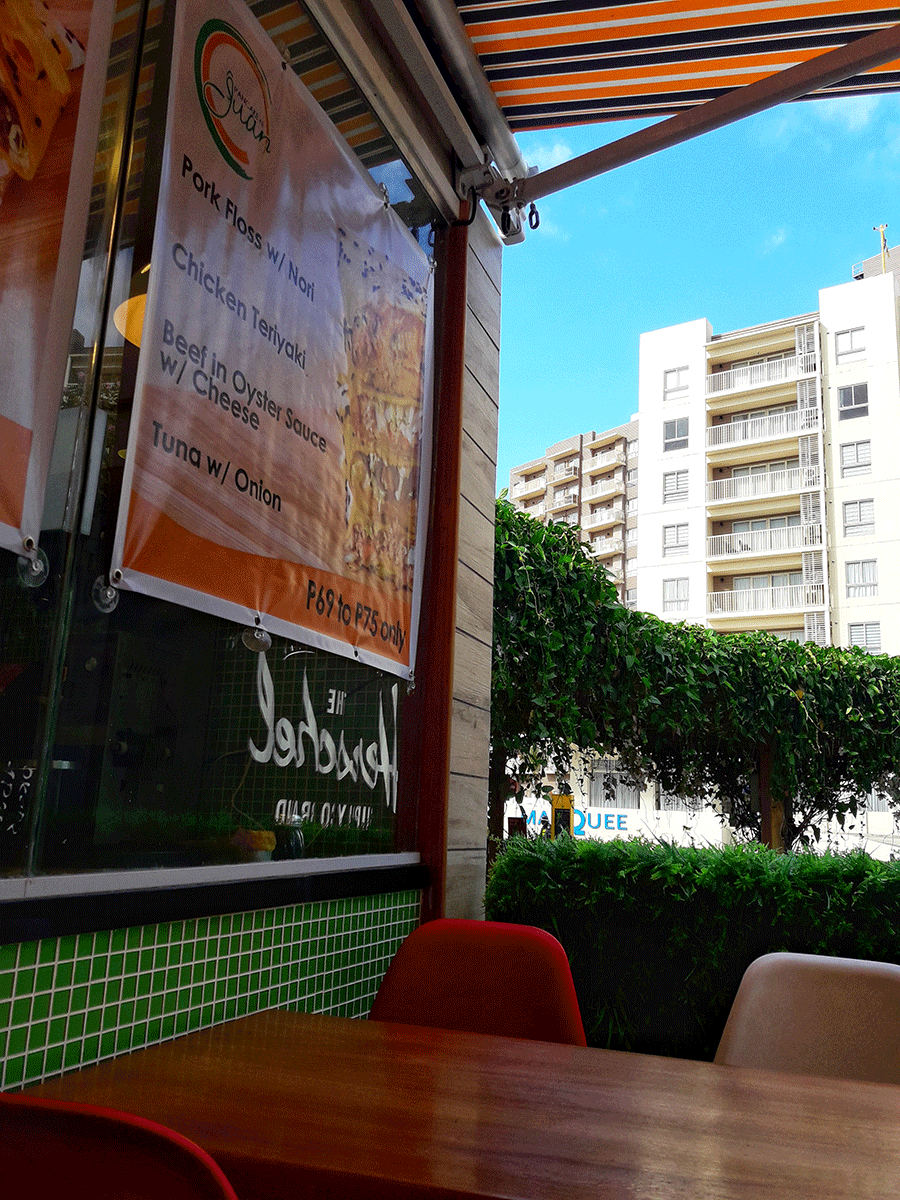 Met their two polite personnel, asked for my order, now thoughts are rumbling, well, Beef in Oyster Sauce, Pork Floss with Nori paired with Red Tea Lemon Passion Fruit sound good.
I did not see that coming as I was entertained how the staff interactively prep up the tangy and fluffy pancakes drizzled with black seeds and stuffed with beef and pork fillings. Way bigger than I have thought, at around four inch wide and two inch thick. As if a size of a special Kapampangan Tamales or bobotu, a dish made of ground rice, peanut, coconut milk and topped with chicken and egg, then boiled.
The flavors are playing in my mouth, the saltiness is neutral. Health conscious individuals must consider trying this lightweight delight. It is something new, as I was used to have pandesal in place of pancakes. Also, I was more than satisfied with their fresh brewed teas mixed with real fruits. Totally refreshing!
Don't worry sweet tootsies, your fave Nutella is made available! More so, catch their mango reserve paired with holiday ham. How about that for a special treat?
'Pancake ni Juan' is the Filipino version of well-loved Japanese crepes with a total twist.
PNJ is located in Marquee Mall Angeles City, Pampanga and is open from Monday to Sunday at 8:30 a.m. to 9:00 p.m.
"How I bumped into this place? Well, it's the first month of the year and I have to verify if all my previous monthly contributions reflected on my Social Security System (SSS) account. Went to the information desk, had the request form filled-in, got my number – gee, it's number 303 which means I have to wait for 160 more persons before my grand turn. Thanks to the long queue at the SSS office housed in Marquee Mall, I've got to taste what 'Pancake ni Juan' has to offer to every 'Juan'."