68
THE CHILDREN'S Home of Eucharistic Love and Kindness (CHELK Inc.) Center soon to rise in Mother Barrio, Barangay Dapdap, Mabalacat City, Pampanga.
It aims to provide permanent shelter designed exclusively for girls. Initially it will house 20 girls—four to 16 years old— with special needs, orphaned, abandoned and neglected. Once the center is operational, the beneficiaries will be relocated from their present housing units in Xevera Village Bacolor. Eventually, all the girls who are sheltered in the Duyan Ni Maria Orphanage Center, which is also within the Gueco land perimeter, will be resettled to the CHELK Center.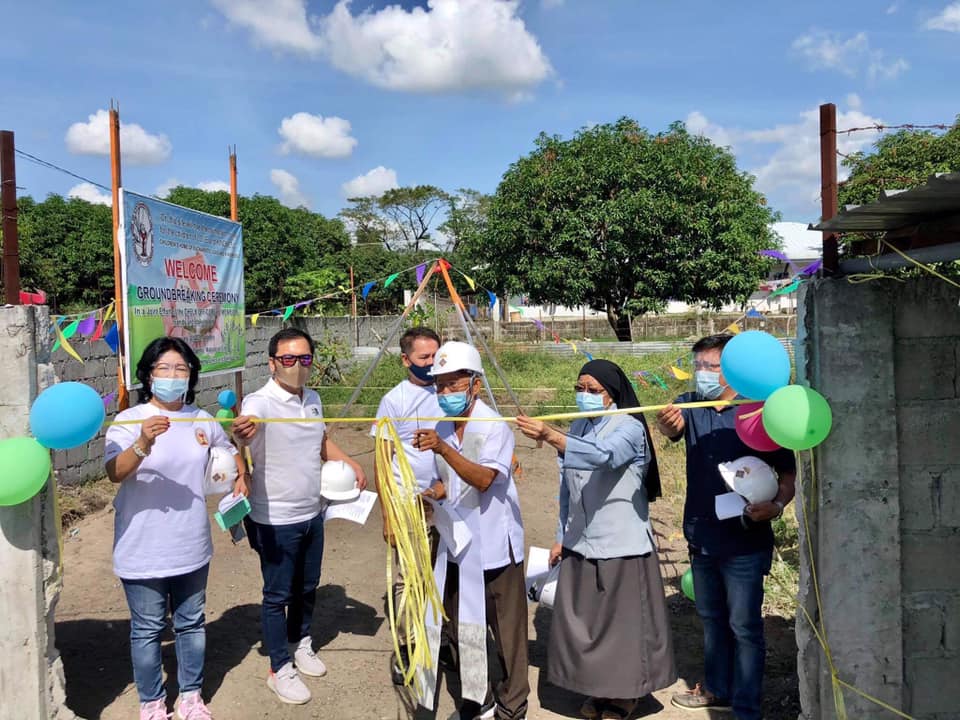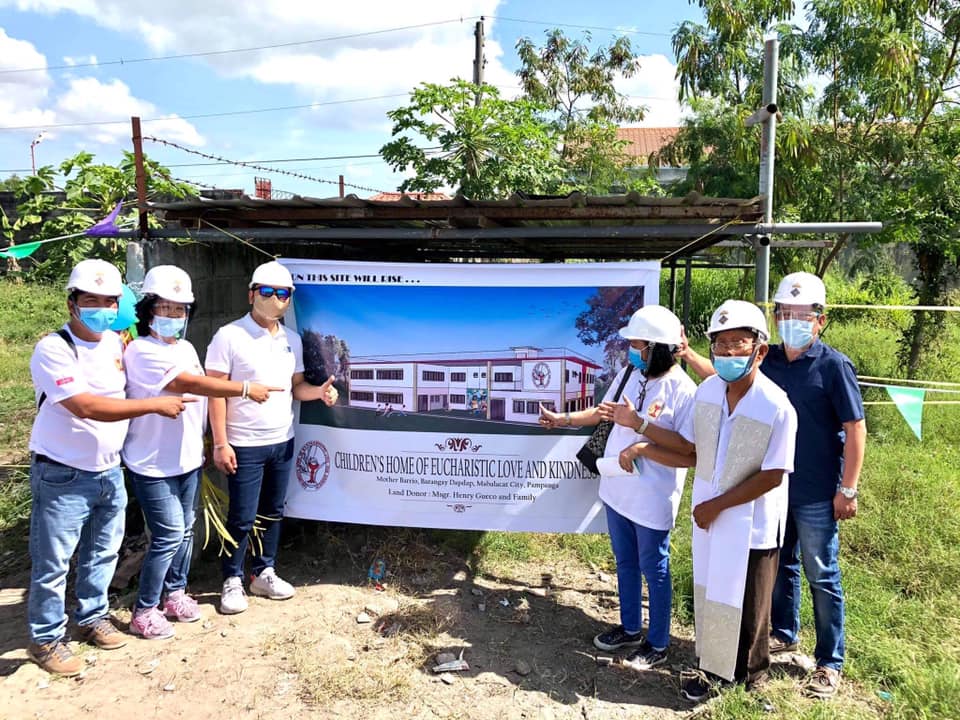 The 980-sqm lot was donated through the benevolence of the Gueco clan represented by Monsignor Henry Gueco. It will be managed by the Franciscan Community of Sisters of Mary of the Eucharist (FCSME) headed by its founding director and CHELK Inc. board of trustee Sr. Florentina Montemayor.
The groundbreaking ceremony was witnessed by Mabalacat LGU officials, Rotary Club officers and members, donors, supporters, and other non-government organizations.
The men and women behind CHELK Inc. are as follows: president Raymundo Gray Timbol, vice-president Remee Suarez, secretary Odilon Jose Luciano, assistant secretary Jane Bok, treasurer Sister Merly Laxa, auditor Lanie Carolino, spiritual and founding director Sister Florentina Montemayor, board of directors Bona Castaneda, Joanne Dizon, Susan Czudai, and Lito Soliman and adviser Rev. Fr. Andronico Sonny Pahed.
Donations are needed to continually support the children's basic needs for daily living and educational requirements. Without the support of generous donors, friends, benefactors, stakeholders, and supporters, CHELK Inc. would not be able to bless as many lives as they can. According to CHELK vice-president Suarez, its officers and members have started their leg work day and night to realize and expedite the construction of the center, any assistance, big or small, is deeply appreciated as long it comes from the heart. CHELK Inc. contact person is Ms. Remee Suarez with mobile number 09281722594.
THE BASICS. The CHELK Center is in dire need of items to help run their facilities and provide for the children's necessities or basic supplies such as diapers, underwear, socks, shoes, pajamas and other clothing. Some items that may be taken for granted seem like a luxury to children in orphanages such as televisions, radios, books, electronics and sports equipment. Medical supplies are also helpful, including first aid kits, gauze, and vitamins.
SCHOOL NECESSITIES. The CHELK Center realizes the importance of educating their youth, so they may need school supplies to help children finish their education. Donations such as binders, pens, pencil sets, backpacks, notebooks, rulers, crayons, markers, calculators and paper are highly appreciated.
HOUSEHOLD NEEDS. The CHELK Center must function as a large home for children without other guardians, so they must have all the basic essentials of a home. Potential donations include surge protectors, extension cords and light bulbs. Cleaning supplies are gratefully accepted, as are antibacterial soaps and hand sanitizers. Beds, blankets, sheets and pillows are also useful donations.
LAND AND SUSTAINABILITY. The Land donated to the CHELK Center is put to good use. Sending a fruit tree creates a sustainable and renewable resource. You may donate farming / gardening equipment so the orphanage can tend to the donated land. Other donations include chickens, hogs, feed and seeds that provide renewable sources of food.
DONATIONS FOR SERVICES. The CHELK Center beneficiaries have to go without the basic medical services they need. A donation for these services can have a tremendous impact on a child's health. Donating a certificate for free medical services to the orphanage and dental missions are highly appreciated as well.