Fast growing. Fast moving. 
Clark International Airport (Airport Code: CRK) is selling like hotcake these days. With a new impetus directly coming from Malacanang, CRK had gone really busy at the start of this year when Philippine Airlines (PAL) started to mount flights from the former US airbase.
New flights after new flights have been launched at CRK since before Chirstmas last year with the country's flag carrier taking the lead. It first launched its Clark-Caticlan flights for the Boracay market. This was followed by a New Year flight to Incheon, South Korea. On January 30, Cebu flights followed.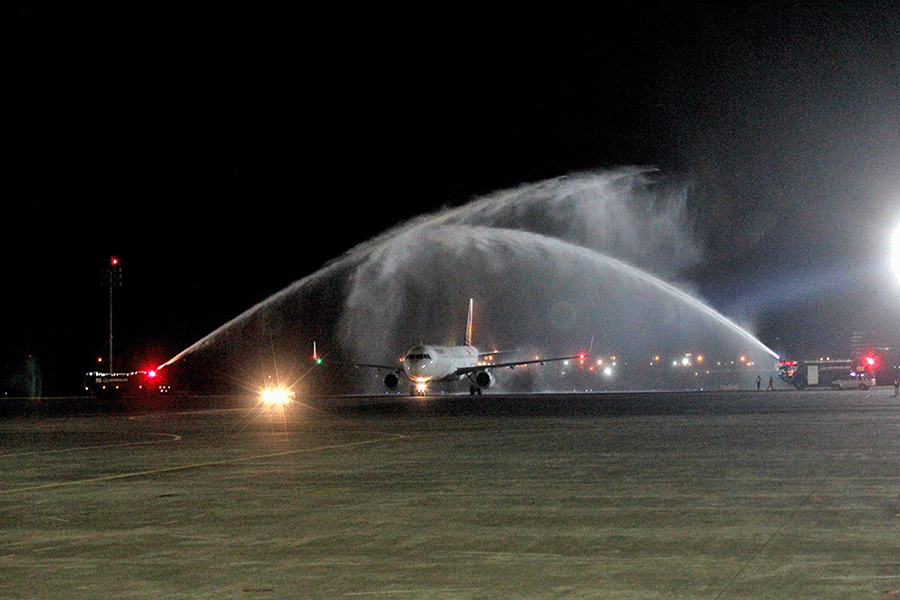 Then on February 1, it made sure that the hometown of President Duterte would be served. Who should not do that when Davao becomes Malacanang of the North as he spends his weekends there?
This month of March, CRK has gotten busier with PAL mounting more — Busuanga (March 26) Puerto Princesa (March 28) flights, two prime destinations in Palawan especially for the summer getaways.
I got to experience a Coron sojourn with my family via CRK. Four days after the maiden flight to the Busuanga airport, we flew to this serene place where white sand beaches and crystal clear water beckon.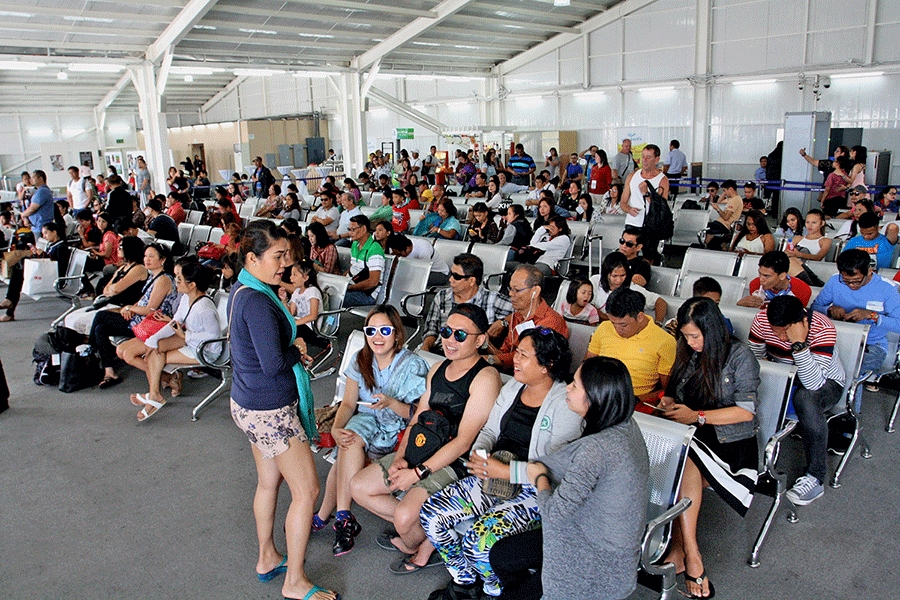 Waiting for the noontime flight at the makeshift domestic passenger lounge, i was surprised how CRK is teeming with passengers in the morning rush. 
There were three PAL flights on that morning alone and the terminal, while looking like a warehouse, was brimming with passengers. There were comfy seats though sans the much vaunted free wifi (or was it just down that day).
 
One of the passengers was lawyer Ana Rivera of Clark International Airport Corporation (CIAC) with other 12 friends. They took PAL's Caticlan which is said to be fully booked until next year.
In the Busuanga flight, we were joined by two cousins and a niece who were with some co- workers. The 74-seater Bombardier Q400 was almost full.
It was an early summer getaway for us as my daughter Allysa would be reporting for her internship at a Quezon City-based hospital the day after we returned to Clark. We managed to agree on the date considering busy work schedules for the five of us.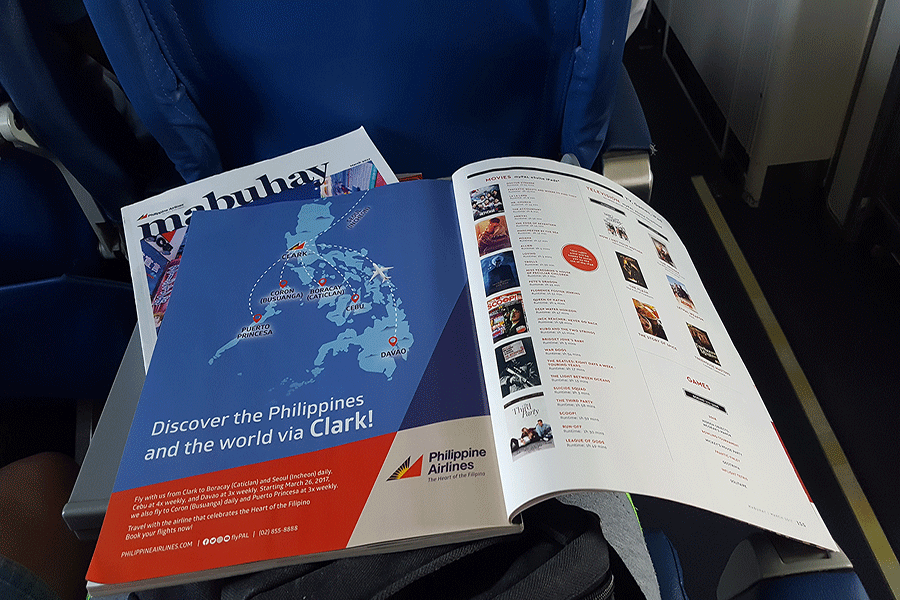 Target: North America
In between the maiden flights of PAL to Busuanga and Puerto Prinsesa was Philippines Air Asia's launch of its Clark-Kalibo flight. Again, for the lucrative Boracay market.
Alex Cauguiran, the outspoken CIAC president, welcomed the "return" of Air Asia. They used to fly out of Clark to Kuala Lumpur and Kota Kinabalu and even to Davao and Puerto Prinsesa. It is scheduled to restore its flight to Davao on April 22 this year. 
Air Asia left Clark and decided to put up hub at Naia in 2013.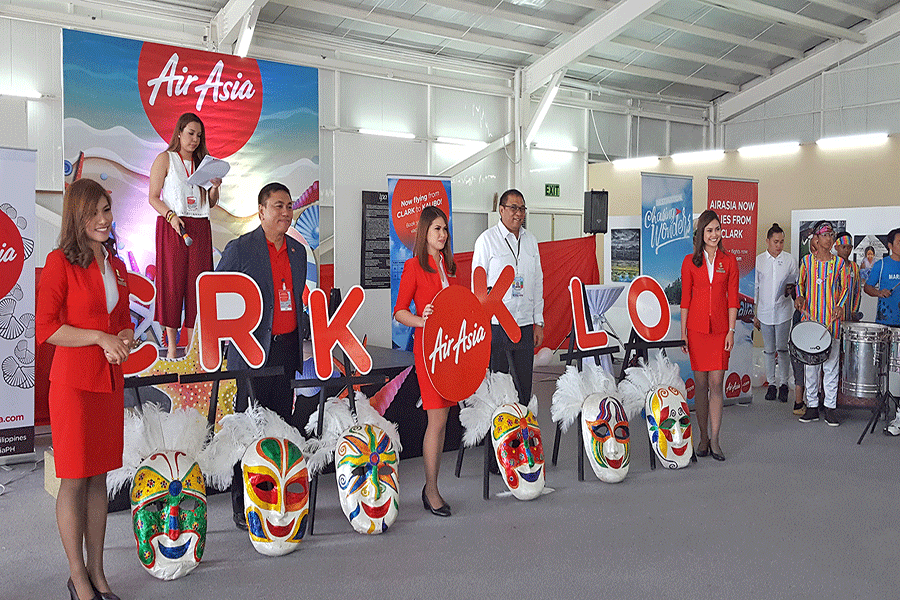 Cauguiran, elated with the influx of flights in record-breaking pace, has a target (err destination) to reach — North America.
He dreams of a direct flight to California where there is huge concentration of Filipinos. 
"It can either be LAX or SFO," says Alex as he urges PAL and other airlines to explore this possibility. 
These flights, once put into motion, will surely be patronized. 
I have been flying to the US either to LAX (Los Angeles) or SFO (San Francisco) in California and to JFK (New York City) on yearly basis for the past 10 years and i have seen a steady increase in the number of Pinoys flying to and from North America aboard Asiana Airlines via CRK.
This, despite the layover in Incheon (anywhere from 4 to 11 hours, depending on the US destination).
With direct flights to US by other carriers, Asiana will surely find a tough competition after enjoying a large segment of this sector (US-bound Pinoy passengers with stopovers either in Incheon or Hongkong from Clark) since it had began daily flights in and out of Clark from the early 2000s.
The Cauguiran Principle 
The former convenor of Move Clark Now and a very vocal advocate of the so-called twin airport system (NAIA-CRK) says he does not mind even if CIAC will not be earning revenues from airlines that would mount direct flights to US.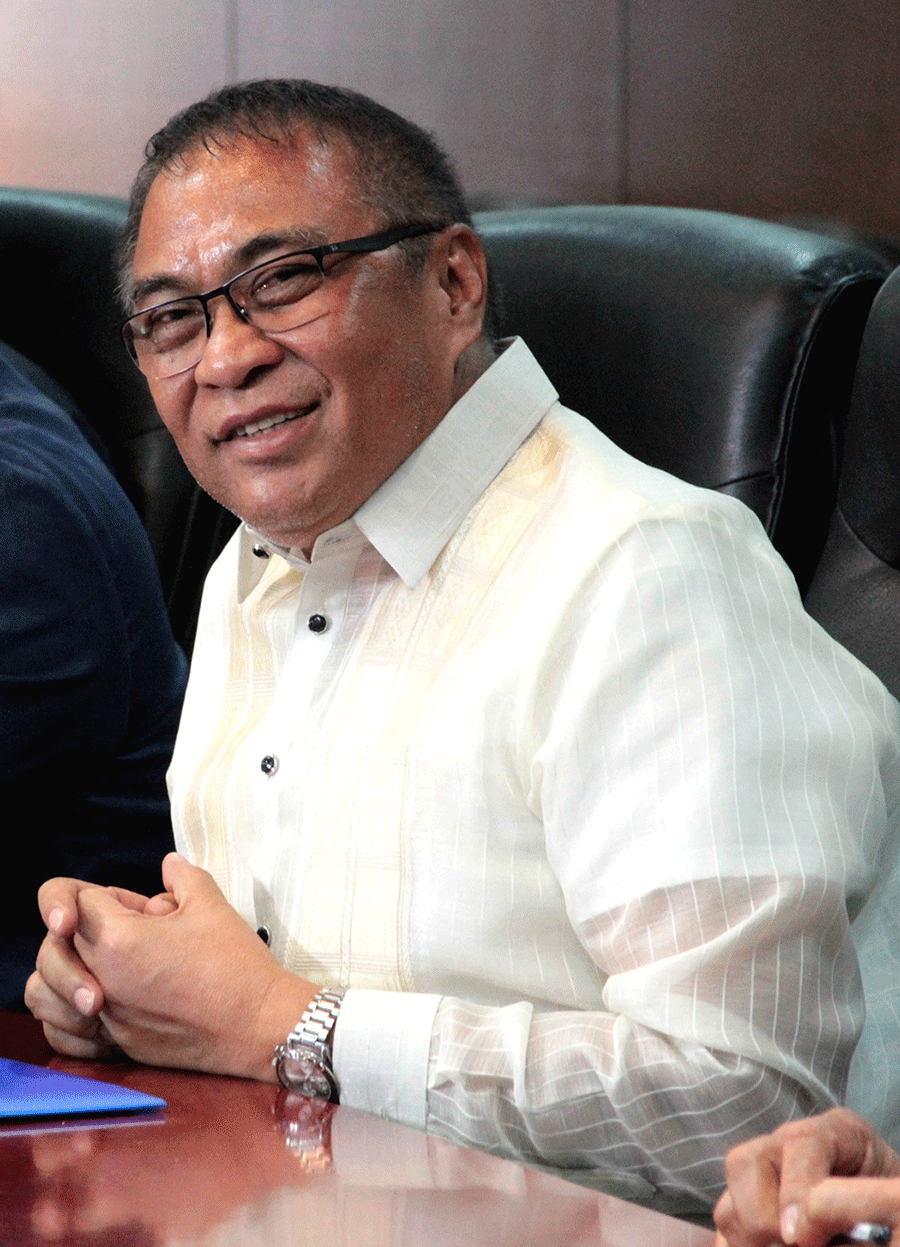 "Revenues are secondary. What matters to me is the economic benefit for Clark and the country when we finally have more flights, especially to the US," says Cauguiran.
"As long as the Board gives me the authority to negotiate for flights that would redound to benefit the majority, some fees due us (CIAC) are not my priorities."
More flights. More people
CRK has about 24 million people in its catchment area that starts at northern Metro Manila all the way up to the Ilocos regions.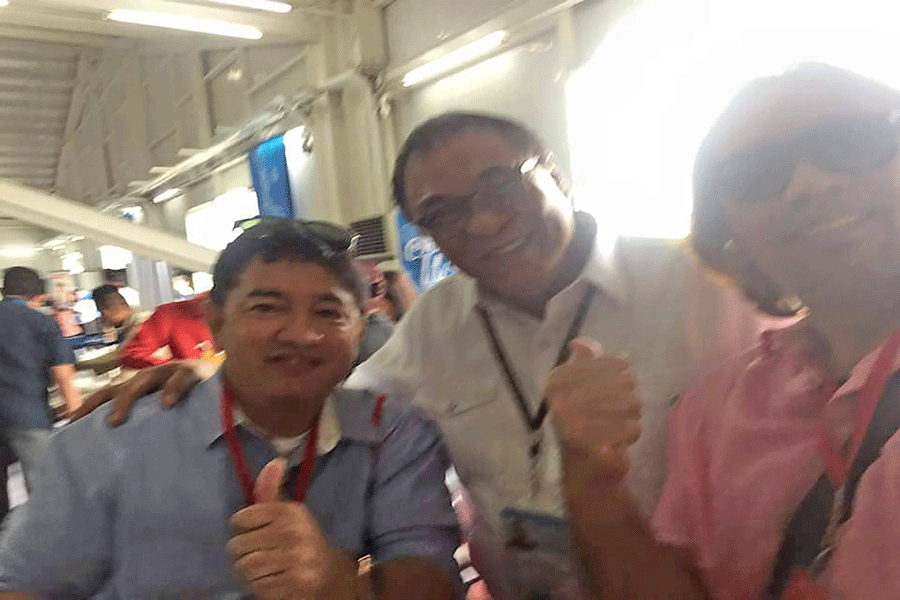 Few days after the maiden voyages of PAL, CIAC has also announced upcoming flights to China. This will be the Clark-Shanghai route of China Eastern Airlines and the Clark-Beijing and Clark-Koror flights of SEAIR, the former having established operations in Clark from several years ago.
There are also talks that the Ayala-owned AirSWIFT will be starting soon its Clark El Nido flights — something that would be targeting the elite class.
With all these additional routes and flights in this first quarter, CRK which only had 1,503 flights and 234,871 passengers from January to March last year already posted 2,257 flights and 337,202 passengers for the same period thus year. These represent a 50.2 percent and 43.5 percent increases, respectively.
CRK now has 186 flights a week — 146 international and 40 domestic. The figure includes Cebu Pacific fights to Hongkong, Macau, Singapore and Cebu. Emirates (Dubai), Jin Air (Incheon and Busan), Qatar Airways (Doha), Tiger Air (Singapore), Cathay Dragon (Hongkong).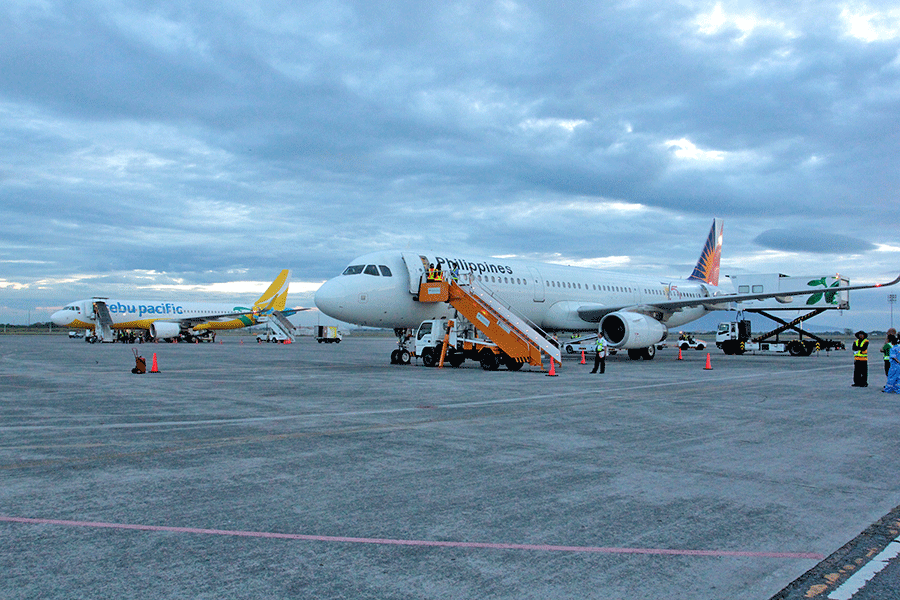 Support
For his part, Clark Development Corporation (CDC) President Noel Manankil says that developing Clark is a "no brainer" as CRK is the only logical alternative to NAIA. CDC is the main agency tasked to lead the developments inside Clark Freeport where CRK is located.
"We are glad that national government is really pushing for the development of Clark airport," Manankil said, as he cited the declaration of President Duterte to develop Clark during his inaugural speech last year.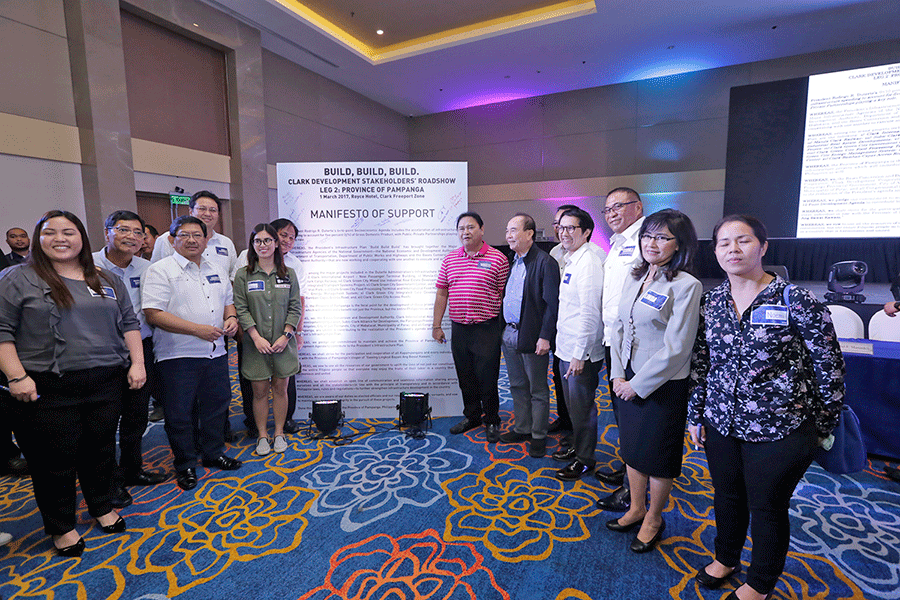 CDC is spending P1.2 billion for 2017 in projects that are aimed at improving infrastructure in support to the growing developments at CRK and the Freeport which now hosts about 900 locator-firms.
The two Clark-based agencies have also gotten support from BCDA earmarking about P1 billion this year for support facilities needed by the airport and the investment haven.
BCDA President Vivencio Dizon has been conducting dialogues in roadshows before Clark stakeholders just to assure people of total government support to CRK.
Earlier, the Department of Transportation has already ordered the initial P6.6 million "pre-construction fund" from the total P2.89 billion that were appropriated for CRK's development, including a new passenger terminal building.