CITY OF SAN FERNANDO, Pampanga — Department of Education (DepEd) Central Luzon launched its Regional Education Development Plan (REDP) 2022-2028 and Learning Recovery and Continuity Plan (LRCP).
Clear on its strategic directions, DepEd is on track to bring the quality education service to Region III for the next six years.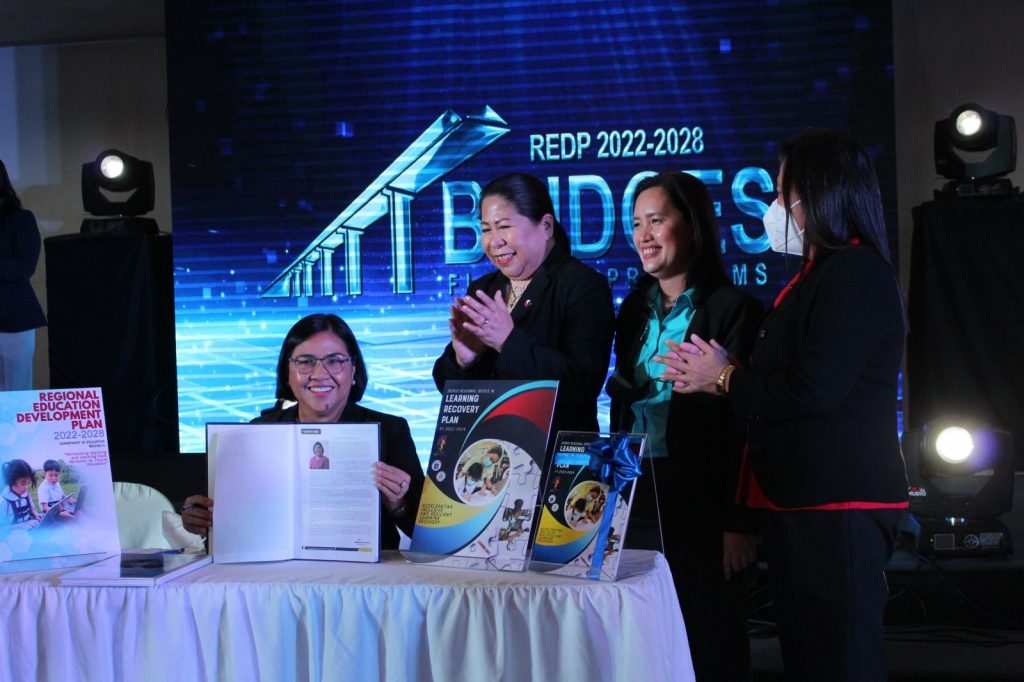 "The road to implementing the REDP is ready and aligned with DepEd's KITE aggressive reforms, which include curriculum review and updating, improved learning environments, teacher upskilling and reskilling, and stakeholder engagement for support and collaboration for stronger partnerships. DepEd Region III is always proactive and thus, we are the first region to craft and launch our REDP and LRCP," Regional Director May Eclar said.
Under its REDP, the agency ultimately seeks to achieve the target of having all learners in Central Luzon to be able to develop and improve their foundational skills for lifelong learning and full participation in society by 2028.
"To achieve this, we established the sector outcome which states that all learners have acquired the literacy, numeracy, and science skills necessary for success in higher education and employment," Eclar explained.
DepEd also established its intermediate outcomes in four crucial areas namely a) access to ensure that all learners access and receive tailored services needed in basic education; b) equity to ensure that all learners participate equitably and meaningfully in basic education regardless of status, ethnicity, sex, disability, age, and other social characteristics; c) quality to ensure that learners develop standard literacy, numeracy, and science skills; d) and resiliency and well-being to ensure that learners develop a positive mindset, can adapt to change, and apply Basic Education Rights.
"We also aim to ensure recovery of the student learning loss as aggravated by the pandemic through mechanism governance, which is resilient, responsive, and efficient governance, management, and systems," Eclar furthered.
In a statement, Vice President and DepEd Secretary Sara Duterte lauded Region III for coming up with a REDP and LRCP as the agency prepares to reopen schools for in-person learning.
"This is a positive step and complements DepEd's efforts to ensure that our learners will no longer suffer from the negative impact of the COVID-19 pandemic," Duterte said.
"We have seen how the pandemic has significantly impacted our learners. But as parents and teachers, we have the responsibility over our children- thus, we should not allow as we could no longer afford anything to come between our children and their future," the Vice President stressed.
Duterte said DepEd Central Luzon's initiative shows its commitment and dedication not only to the profession but also to the learners.