18
CITY OF SAN FERNANDO, Pampanga — Provincial government has designated Diosdado P. Macapagal Memorial Hospital (DPMMH) in Guagua town as center intended for persons under investigation (PUI) or those showing mild symptoms of coronavirus disease (COVID-19).
Governor Dennis Pineda said this is the strategy of the provincial government to properly manage suspected COVID-19 cases.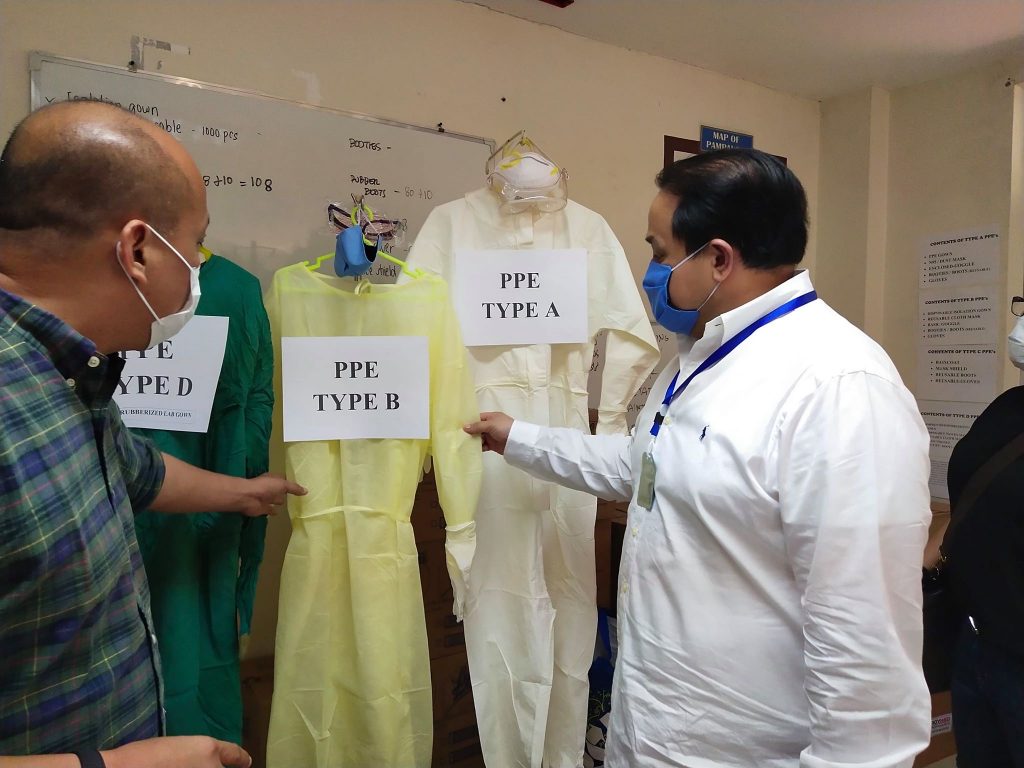 "I have designated DPMMH as facility for suspected COVID-19 cases so that the district hospitals could focus on non-COVID19 cases," Pineda added.
Suspected COVID-19 patients who would be diagnosed with severe symptoms will be immediately transferred to Jose B. Lingad Memorial Regional Hospital in the City of San Fernando.
Meanwhile, Pineda encouraged Kapampangans to directly go to the hospital if in doubt, feeling common symptoms of colds, fever, cough and shortness of breath.
The governor assured patients who are unable to travel to DPMMH will be fetched by the hospital's medical personnel.
For his part, medical consultant to the governor Antonio Rivera disclosed that it has been the vision of Pineda to have a centralized facility that will focus on managing suspected cases of COVID-19.
"DPMMH is ready and equipped with capable medical specialists and necessary medical resources to accommodate suspected COVID-19 patients," he added.