COURAGE. LOYALTY. INTEGRITY. These are the three core values of Philippine Military Academy cadets. But what's surprising is the parents of cadets also uphold the said values.
Behind the prim, proper and disciplined cadets of PMA are the hardworking parents, striving and thriving while enduring the pain of having their sons and daughters go through the tedious, hardcore yet excellent schooling inside the Academy.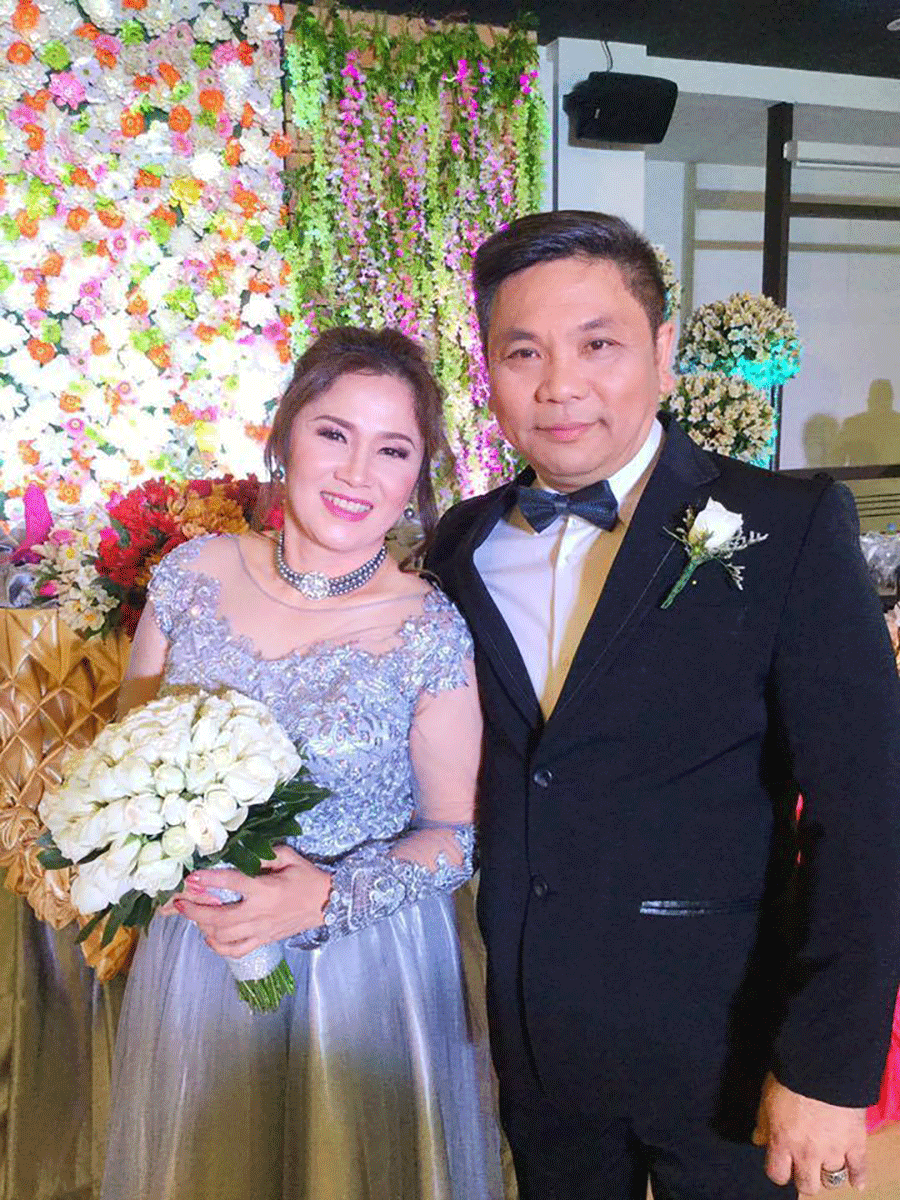 Among the parents who went through the same situation is Rosemarie Canlas, the mother of 2LT Carlo Emmanuel Canlas, who ranked 5th among the 167 cadets of the Salaknib Class of 2017.
It takes tremendous courage for a parent as well to send off his or her son or daughter, and that's the first requirement from the parents of Carlo.
In an interview, Rosemarie revealed that she and her husband were not as supportive when Carlo told them that he wanted to enter the Academy.
"When we received the letter stating that he passed the PMAEE (Philippine Military Academy Entrance Exam), I actually had a hard time deciding if I should show it to him because we were really against it. But my conscience was bothering me since it has always been his dream to become a soldier and a pilot," shared Rosemarie.
Having graduated Valedictorian at St. Joseph Special School and placing 7th Honorable Mention at the Regional Science High School III, Carlo took up Geodetic Engineering at the University of the Philippines-Diliman. Rosemarie explained that Carlo was in his third year in college when he told them that he will be preparing his physique for his entrance at PMA, by undergoing training in boxing and taekwondo.
Eyes brimming with tears, Carlo's mother admitted the struggle she had already entered the institution. She disclosed, "When he entered PMA, there was nothing my husband and I could do but to support him. When he was still a plebe, we really didn't see much of him. During the Incorporation Day of the fourth class, where the parents were invited to go the Academy, I saw my son, and he was so thin, so dark and his cheeks were very hollow. Upon seeing him, I came near him to hug him, but, instead, he shook my hand. I had a hard time trying to hold back my tears back then."
After the said encounter, Rosemarie said, "They were granted a privilege after lunch during the said event, and I talked to Carlo. I told him, 'Anak, lumwal na ka (Son, please quit the Academy).' I kept pestering him to leave PMA but he wouldn't budge. He told me that he could do it, that he'd make it, so we had no choice but to be supportive of him."
Consequently, loyalty came into the picture as the second requirement. The parents of Carlo had to remain loyal to their son through their support for his chosen career.
On a side note, the basis of the ranking is not only academics, since their training also involves physical fitness, military training and conduct. Interestingly, Carlo has been a consistent achiever in the academics since plebehood. Because of this, Rosemarie admitted that they were already expecting some big news that he would be included in the top ranking.
"He kept telling me, 'Ma, sana akuwa ke ing top 1 king Air Force (Mom, I really hope I grab the top 1 in the Air Force)' and I would always tell him to focus. When he finally called to tell us the news that he managed to secure the top 1 in the Air Force, making him the awardee for the Air Force Saber, while also landing 5th in the ranking of their class, I was so thrilled and ecstatic that I texted all our relatives about the most exciting news," she said.
She added that her son has not only brought glory to himself and to their family, but to the Kapampangans, as well.
Brimming with pride and joy, Rosemarie is beyond happy that his son's days at the Academy are finally over. However, she knows that it is not the end, but merely the beginning of something more exciting yet more challenging for Carlo.
She stated, "After the lunch with President Rodrigo Duterte after the graduation ceremony, an Air Force officer went near Carlo and told him that it will be harder now. That's why I told him to be more focused, and thankfully, he told me that he would start reading in advance by now."
Now that her son is set to be trained as a pilot, herein lies the challenging part for Rosemarie as a parent. She, along with her husband, must maintain their integrity, as they keep on pushing their son towards the end-goal he aspires for.
One thing that Rosemarie learned and wanted for other parents of the cadets of PMA to know is this: "just keep supporting your sons and daughters in their endeavors because that is the greatest thing that we can give to them—nothing more, nothing less."
On the other hand, Carlo advised his underclassmen, "Don't go for mediocrity. Always remember to excel in your training because the stakeholders have supported us in our training to be excellent leaders and defenders of our country." (CLJD/JRAA-PIA 3)