ORANI, Bataan (PIA) — Department of Public Works and Highways (DPWH) completed the P9.90-million improvement of a public plaza in Samal, Bataan. 
The enhancement of the 873.9-square meter plaza combines modern construction techniques with traditional Filipino beauty.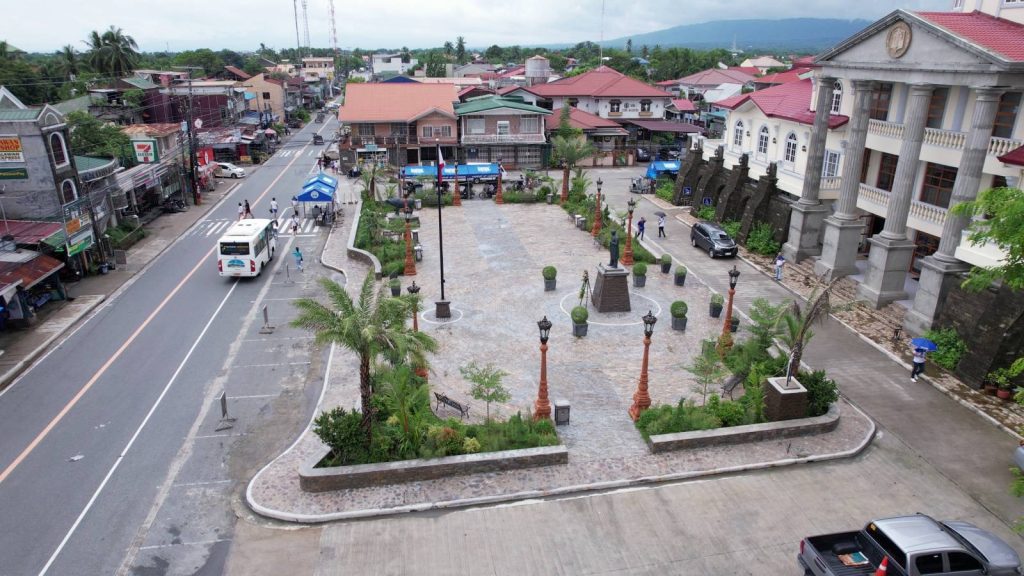 DPWH Bataan 1st District Engineer Erlindo Flores Jr. said it is now a gathering place for residents to socialize and celebrate their shared history.
"This project aligns with the office's commitment to enhancing public spaces and fostering community spirit, and this is more than just a construction project; it is an effort to preserve and promote Samal, Bataan's cultural legacy, honoring the nation's rich history and heritage," Flores explained.
It includes the use of synthetic adobe finish (bush hammered) on the municipal building facade, Ara-al stone for the floor, and various types of trees for landscaping in the site development.
With the project's completion, residents will now have a landmark that honors its past while embracing its future.