24
CITY OF SAN FERNANDO, Pampanga — Department of Trade and Industry (DTI) opened another Negosyo Center in Pampanga located in Macabebe town. 
DTI Provincial Director Elenita Ordonio said the facility would provide business advisory services, training, business name registration assistance, registration for Barangay Micro Business Enterprises, and will also serve as an OFW Assistance Desk, display center, database center and venue for market matching activities.
"It shall also strengthen financial inclusion, as it would assist micro, small and medium enterprises through different loan windows which are accessible even to the micro enterprises in government financial institutions such as Land Bank of the Philippines and Development Bank of the Philippines, as well as private financial institutions and cooperatives like the Bank of Florida," Ordonio said.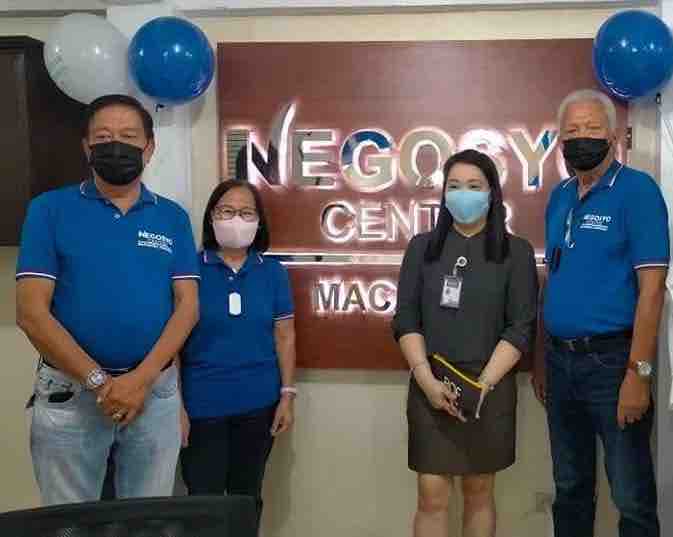 For her part, Provincial MSME Development Council Chair and Bank of Florida President Teresa David-Carlos said the project will foster the economic development of the municipality of Macabebe and provide the people with new economic opportunities to the community.
"More to that, this will help small and medium enterprises to conduct their business by having a venue for central businesses hub to the municipality. This collective effort is one of the key ingredients we have to cope with the economic effects of the Covid-19 pandemic. In projects like this, the real winner are the townspeople," she said.
Meanwhile, in behalf of the municipality, Municipal Administrator Jubee Navarro expressed support to the operation of the said facility in the town.
"We are indeed thankful to DTI Pampanga for putting up this facility here. The Negosyo Center will certainly help improve business in the municipality as the services of the DTI will now be made more accessible for our constituents. Now, they no longer have to go to the City of San Fernando just to register their businesses," Navarro said.
With this, he urged entrepreneurs in Macabebe to register their businesses to avail of the different programs of DTI and to be assured that their businesses will be protected by the local government.
Also, part of the event is the signing of a Memorandum of Agreement between the municipal government and DTI, as well as the signing of a pledge wall by the officials as a symbol of unity, solidarity and commitment.
The creation of Negosyo Centers in each local government unit is mandated under Republic Act 10644 otherwise known as the Go Negosyo Act, to support inclusive growth and economic development.