Monday's 6.1 magnitude earthquake inflicted more than P30 million in damages at the Clark International Airport which temporarily suspended operation last Monday evening following the collapse of the ceiling in the check-in counter.
Transportation Secretary Arthur Tugade however said the Clark airport will be operational soon after the clearing operation because the runway, taxiway and other facilities are in good shape.
The Clark International Airport Corporation (CIAC) is expected to resume partial operations today, April 24. The assessment done by the CIAC crisis team showed the tower, apron, runways and taxiways are structurally sound and would allow take offs and landings of aircraft.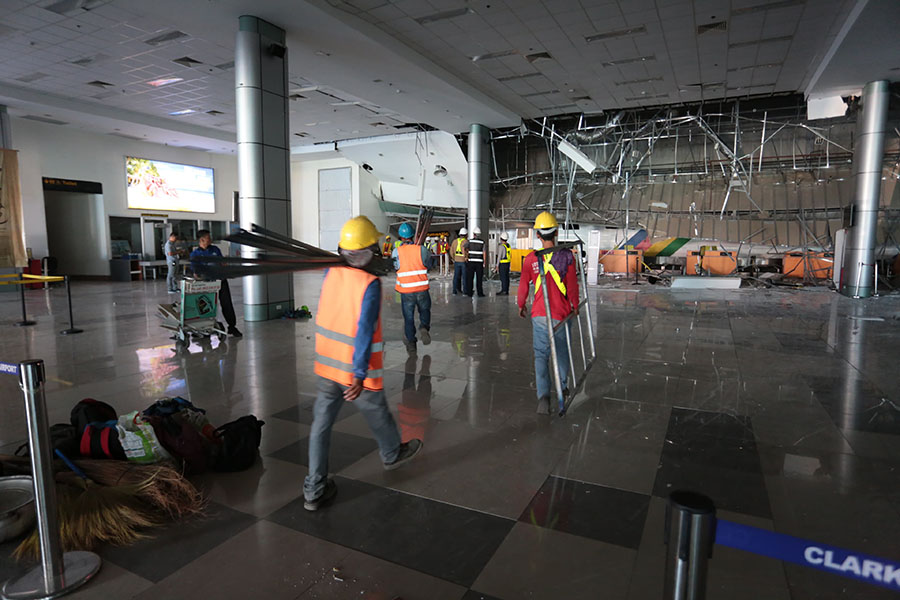 "The good news is that the tower can be operated, there was no substantial damage. The taxiways and runways are all okay," CIAC President Jaime Melo.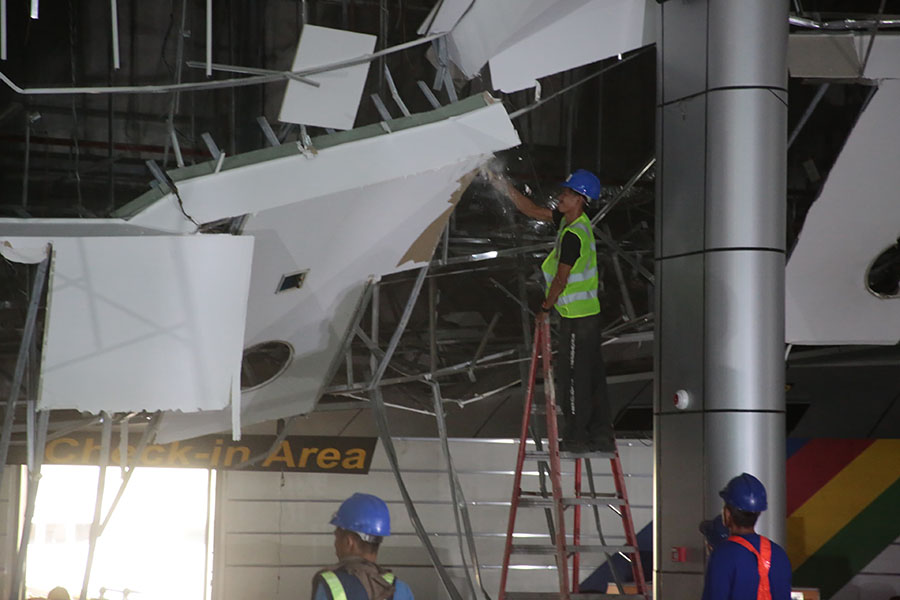 The earthquake had affected at least 1,500 passengers, both departure and arrival. The rebooking of stranded passengers had already been coordinated with airline companies.
The Clark airport was the former Military Airlift Command or MAC Terminal of the US 13th Air Force Base.
Seven persons suffered minor injuries when a part of the airport ceiling at the check-in lobby collapsed. They were treated at a nearby hospital.
The Clark airport is currently the 3rd busiest airport in the country after the Cebu Mactan International Airport. It is being pumprimed as the next international gateway of the country because the Manila airport is already congested.