20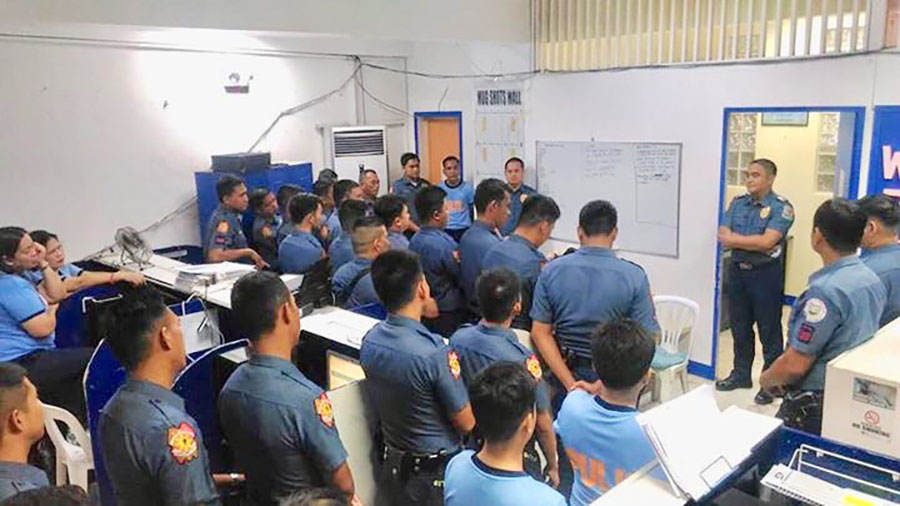 BALANGA CITY – Police Superintendent Byron F. Allatog is the newly-assigned chief of police of the Balanga City Police Station (Balanga CPS). His First Unit Conference was held today, Thursday.
Supt. Allatog came from Bogo City(Cebu) as police chief and became famous for solving the drug problem in his city in a peaceful manner.
More than 1,000 surrenderers from Bogo City have undergone a community-based drug rehabilitation program wherein their progress is tracked to ensure that they would no longer use illegal drugs.
Ten known drug pushers in Bogo City have also been neutralized, the police said, and none of them died in anti-drug operations.
This amid a spate of deaths in other parts of the country where police pursue the administration's fierce anti-drug campaign. The government has said those killed in drug operations were suspects who fired first as pursuing police, adding that it does not sanction executions.
He has been featured in washingtonpost.com and other international news websites as a countercurrent to the Duterte administration's brutal war against illegal drugs.
The Washington Post article posted on Oct. 8, 2017 was titled "Duterte's police have killed thousands in the Philippines. But this police chief told his officers, 'Don't kill.'
Allatog said that as a devout Catholic and an Igorot, his faith and culture do not condone killings.
He is one of the recipients of The Outstanding Young Men (TOYM) 2017 awards of JCI Philippines.
Last Wednesday, a stringer from CBS News, Barnaby Lo, is the first journalist from the international press who interviewed him on his "Peace and Order Plans and Programs for the City of Balanga" as he assumed office as the new chief of police here.