TORONTO, Canada – Unknown to Filipino travellers who frequently fly via Philippines Airlines using Bombardier's Q400 – faceless Filipino-Canadians participated in the build-up of the new generation of turbo propellered aircraft.
According to Bombardier executives, at least 20 percent of the Bombardier workforce are Filipino-Canadians.
Flag-carrier Philippine Airlines (PAL) was proud that Filipinos were behind the assembly of the 86-seater Q400s that are expected to service the Filipino people.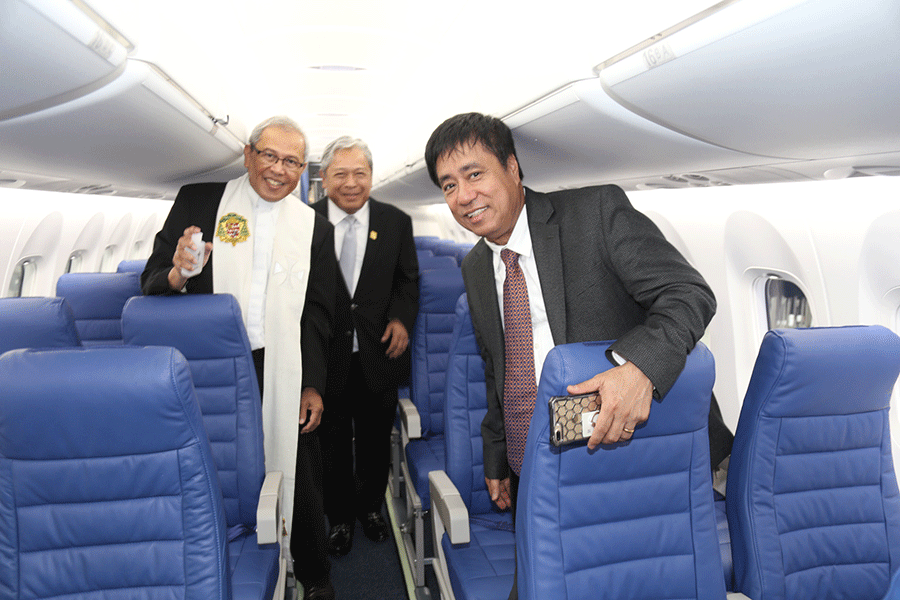 "I am especially grateful to all the Filipinos who work at Bombardier for their part at putting together this aircraft for PAL. Maraming salamat sa pagpapakita nyo ng suporta sa flag carrier ng ating bansa," according to PAL President and COO Jaime Bautista, who accepted the first delivery of the Q400 at the Bombardier Delivery Center in Canada last July 20.
Jose Manuntag, a Bombardier Aircfrat Inspector, who hails from Macabebe, Pampanga, said: "We are very proud that the Q400 we assembled belongs to the Philippine Airlines."
"That is why we did our best because we know the Filipinos will be the ones to fly in it," said Manuntag.
PAL has ordered 12 units of the Q400s that are expected to further improve inter-island connections.
"Our turboprop refleeting program sends a strong message that we want to reassert our dominance in the domestic market. An aircraft with a spacious cabin, complemented by warm and caring service, is the formula that will take us to that goal."