Global Gateway Development Corp. (GGDC) and Proactive Properties Development Corporation (Proactive Properties) signed a memorandum of agreement on March 12, 2019 as part of the mission in building Clark Global City as the "New Center".
The MOA was to formalize the intention of Proactive Properties to execute a sublease agreement over a 2,208 square meter lot in Clark Global City for the purpose of constructing a mixed-use development.
"Having Proactive Properties onboard in our endeavor of building CGC as a new central business district aligns with our mission of building this generation's new center of commerce, life and innovation," GGDC Chairman Dennis A. Uy said.
"It is notable that Proactive Properties is not just an up and coming industry player, it is an offshoot of a six-year long industry insights and experience gained by PRIME Philippines. It has a fresh perspective and, being led by millennials, it understands the needs of this generation in terms of work-life balance and how a business district can inspire that."
PRIME Philippines is a real estate consulting group founded by Jettson "Jet" Yu that provides sound recommendations and guidance for enterprises who are on the lookout for owning a property that is aligned with their objectives. It has recently released a report titled "Philippine Real Estate Outlook for 2019".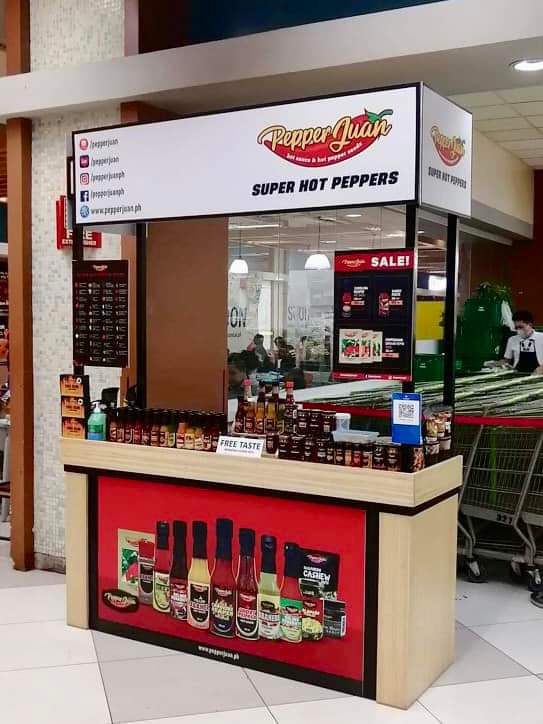 For the first phase of the development, Proactive Properties intends to build a millennial-inspired commercial center which will bring international retail shops to Pampanga. Its second phase of development covering 2,800 square meters will be a 12-storey office building, designed for international companies who want to enjoy the tax incentives of Clark.
"We share the same vision of 'The New Center' with Udenna Group. Apart from the bullish demand for office spaces and retail spaces in Clark for the next five years, we see the need of an additional Central Business District outside the congested areas of Makati, Taguig and Pasig," Proactive Properties CEO Jet Yu said.
The real estate company is banking on the phenomenal growth of Central Luzon, "Its growing and talented population of more than 2.1 million only shows that a minimum of 300,000 square meters of office locations and 200,000 square meters of commercial retail spaces will be needed within the next five years."
With a buildable area of more than 123 hectares, Clark Global City will host top-grade office buildings, up-market retail outlets, contemporary academic centers, sports centers, an urban park, an iconic tower, an integrated resort and casino, and modern support services and amenities.
Clark Global City was previously envisioned as an aviation-focused logistics park exclusively developed by GGDC. When the Udenna Group took over in 2017, it renewed its lease agreement over the estate to run until 2085 and amended the master plan with a vision of developing the area as the next Central Business District – maximizing allowable building heights and floor area ratios, opening additional access points, right-sizing the lot cuts to the needs of the market, and welcoming local partners in developing the leasehold.
The development has since received strong interest from locators. According to a market study conducted by the research team of PRIME Philippines, Clark Global City is well positioned to be the first Central Business District in Pampanga given its premium infrastructure and close proximity to the Clark International Airport.
Situated within the Clark Freeport Zone, the development offers an ideal regulatory, economic and operating environment. It is also poised to benefit from various public infrastructure projects such as the expansion of the Clark International Airport, NLEX-SLEX Connector Road, Subic-Clark Cargo Railway and PNR North Railway.
"We are confident that Proactive Properties' mixed use development will further establish and help fulfill CGC's purpose of becoming the next central business district in the northern part of Luzon," Uy concludes.