SUBIC BAY FREEPORT — Subic Bay Metropolitan Authority (SBMA) Director Brian H. Gordon said the SBMA remains steadfast in collecting debts under its good governance program even if it meant stepping on the toes of some well-connected business owners here.
Gordon said in a media interview that the SBMA board of directors will not back down from its commitment to protect government interest by going after overdue accounts, particularly the P100-million debt owed by the Manila Times School of Journalism.
He lamented that SBMA Chairman and Administrator Wilma Eisma is being attacked in the media because of her administration's policy to collect outstanding debts.
"We support Chairman Amy Eisma in this fight," Gordon declared. "For the first time, the SBMA is going after bad debts because we have a leader who is backing us up."
"Now they are saying that more media salvo against the SBMA will be coming. But I say, bring it on. We're just doing our job," he added.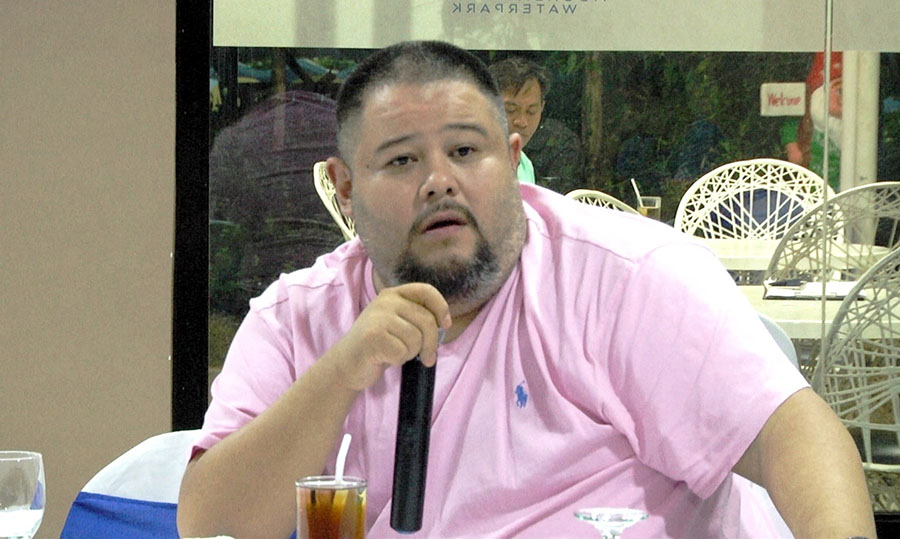 Dir. Brian Gordon: 'We're just doing our job'
SBMA officials noted that media attacks on the SBMA escalated after the agency repossessed early last month two facilities leased out to Manila Times companies due to outstanding debts.
Manila Times chairman Dante Ang, in an August 22 opinion piece on his newspaper, disputed the SBMA billings, mocked Eisma for "panicking" over an Ombudsman complaint, and in two succeeding issues lambasted her for alleged abuse of authority over SBMA employees.
Gordon said, however, that Ang met with the SBMA board to discuss the outstanding accounts, but had offered to pay only a total of P6 million. "He wanted us to forget about the rest," Gordon said.
SBMA records indicate that The Manila Times School of Journalism, Inc., which leased the George Dewey Complex at the Subic Gateway area, owed the Subic agency a total of P60.28 million in overdue rentals and service fees as of July 4, 2018, and has also failed to implement the proposed development plan.
On the other hand, the Manila Times College of Subic, Inc. , formerly the George Dewey Medical College, Inc., which leased the Cubi Hospital Complex, had outstanding accounts of US$543,552.10 and P21.04 million as of July 31, 2018, for unpaid assignment share, as well as unpaid labor fees, medical fees, lease rentals, and service fees.
Gordon said the SBMA board is simply "trying to fix" years and years of neglect at the Subic agency, and this only include collecting debts that remained unpaid over the past two administrations.
"We're scrutinizing everything now; we're reviewing all contracts. Everything is being questioned, and for the first time the SBMA board is really working," he added.
SBMA Director Julie Manahan, a former deputy commissioner at the Bureau of Customs, pointed out that the problems being solved by the current board are just carry-overs from past administrations.
Rogelio Roque, a former vice-governor of Bataan, noted that previous administrations were not so diligent in collecting rent and other fees from some business locators here. "How would Manila Times incur debts of P100 million if it was made to pay its dues on time?" Roque said.
Meanwhile, SBMA Chairman and Administrator Wilma T. Eisma vowed "not to cower in fear and to continue with the agency's good governance thrusts" despite the apparent demolition job against her.
"I will continue to do my work as what President Duterte asked me to do," Eisma said. "But I will not be bullied to make popular decisions, only what's right for the Subic Bay Freeport."